Holly Boyne
May 28, 2020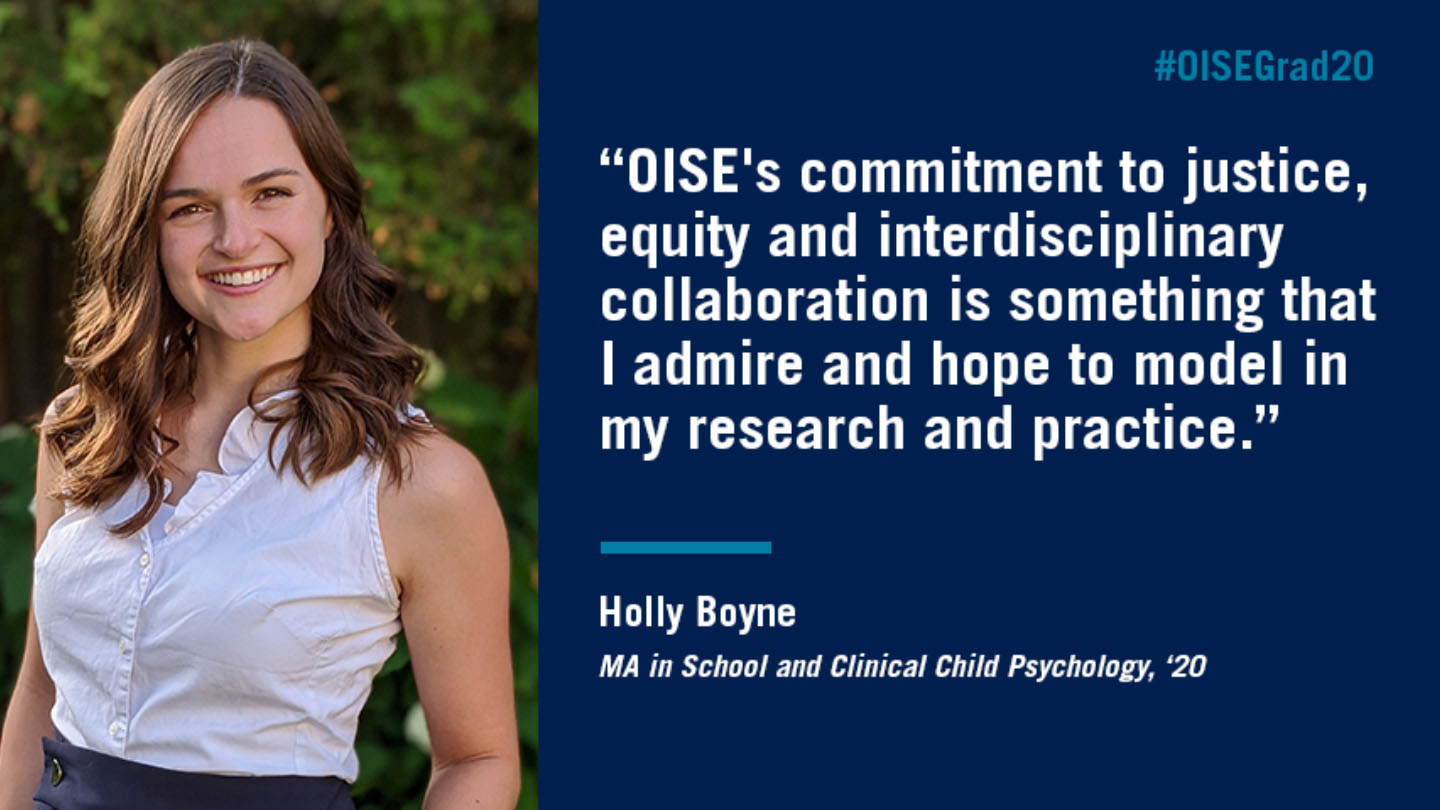 Master of Arts in School and Clinical Child Psychology (SCCP)

, Class of 2020
---
What are some words of wisdom you would give to a new or incoming student in your program?
Consider being in this program as job training that starts in the first year of your master's. It's hard to shift from that perfectionistic mindset of your undergraduate degree, but do your best to remind yourself that upon entering this program, it's no longer "if I become a psychologist...," it's "when." It is completely normal to feel overwhelmed! Remember to treat yourself with kindness, stay connected with friends outside of academia, and actively reframe your 'failures' as opportunities for growth. You will be surrounded by a supportive network that is here to help you thrive in this program. I can't wait for you to experience a sense of wonder and awe when you begin to apply what you learn!
What next?
Currently, I am progressing in the SCCP program in my first year of my PhD. I look forward to continuing my research in the Coping, Affect, and Resilience in Education (CARE) lab with Dr. Chloe Hamza, and starting my first intervention practicum next year.
Why OISE?
OISE's commitment to justice, equity and interdisciplinary collaboration is something that I admire and hope to model in my research and practice. As a student, I greatly appreciate how OISE sees me as a fellow colleague and as a stakeholder in my own education.