Jacqueline Wilson
May 28, 2020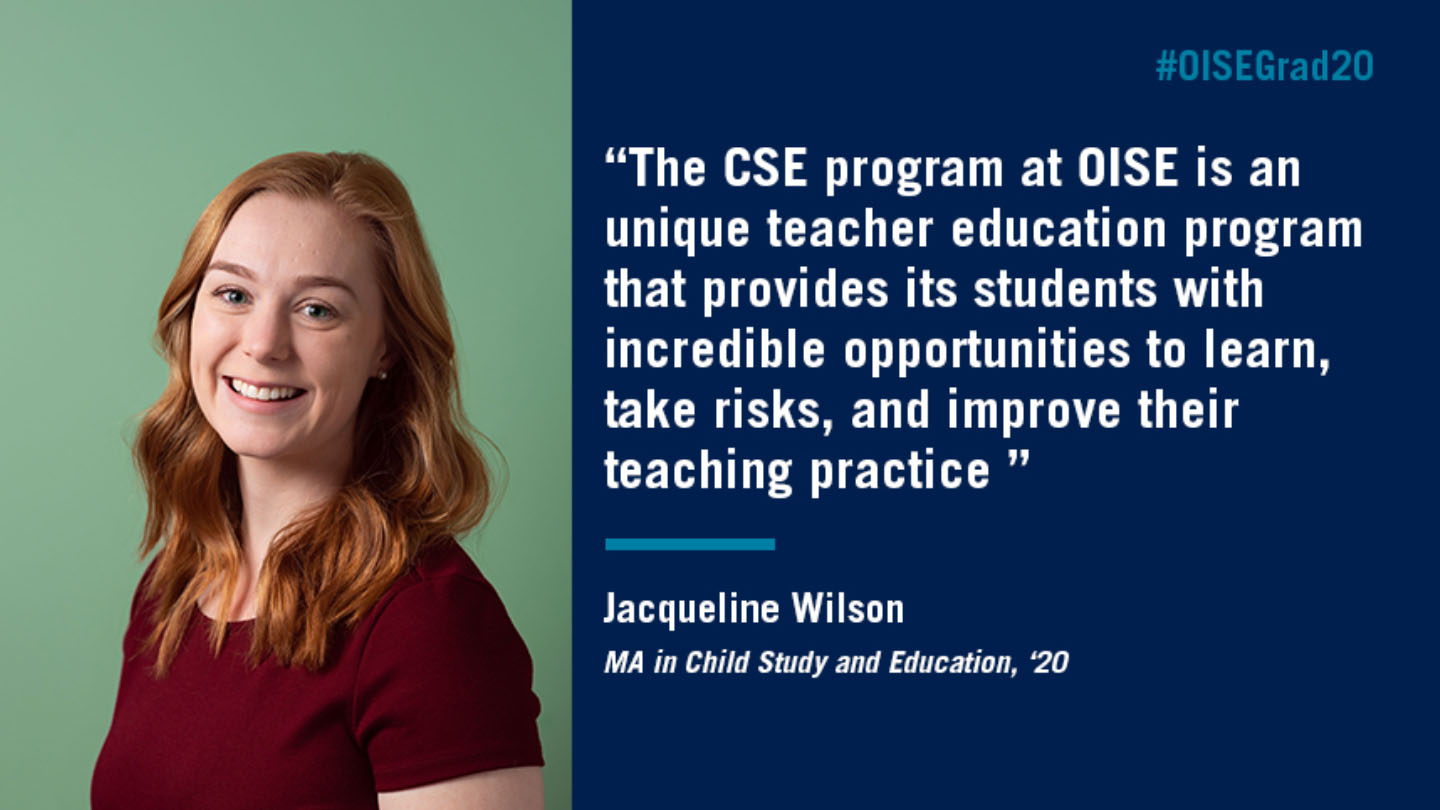 Master of Arts in Child Study and Education (CSE), Class of 2020
---
What are some words of wisdom you would give to a new or incoming student in your program?
Teaching, like many professions, will always have its ups and downs. Despite knowing the challenges we may face, we are all here to learn and pursue our passion. So whatever happens, don't get discouraged. Be resilient, take advantage of these opportunities and be open to new ways of thinking. 
What next?
After graduating, it is my hope to enter into the teaching profession as a Primary/Junior teacher for the TDSB while continuing to pursue educational and professional development opportunities. 
Why OISE?
The CSE program at OISE is an unique teacher education program that provides its students with incredible opportunities to learn, take risks, and improve their teaching practice. What drew me to this program in particular was its child-centred approach to teaching that focuses on developing research-informed practices rooted in inquiry-based learning. Above all, the CSE program is a tight-knit community filled with students and faculty who want you to be successful in your future - regardless of what you do.