Joshua Lim
March 1, 2021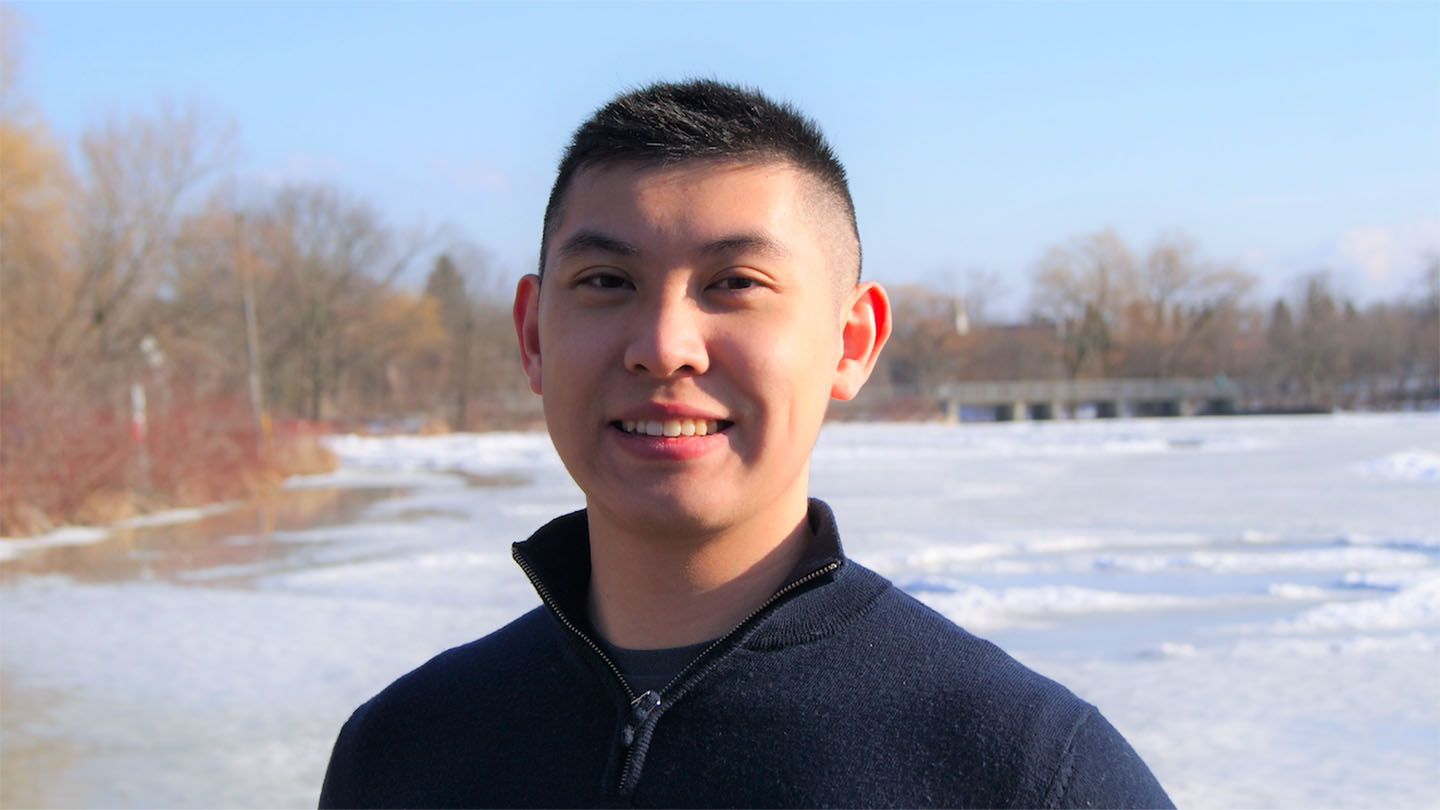 Program: Master of Arts in Child Study and Education (CSE)
Expected year of graduation: 2021
---
What led you to apply to APHD at OISE?
I come from a family of teachers. My grandmother was a teacher in Hong Kong. After she immigrated to Canada in the 60s, she worked in OISE's print shop for twenty-five years. My mother completed her M.Ed. at OISE to become a principal in the Toronto District School Board (TDSB). My aunt and uncle are also TDSB teachers.
What was your past work experience like?
My very first job was refereeing kids' soccer while I was still young myself. This helped me build confidence as there were often some very vociferous parents. Then I started working at McDonald's part-time as soon as I turned 15. I would say that McDonald's is the best job for teenagers to help grow many skills.
Are there any past accomplishments that you would like to highlight?
There are two areas which I am most proud of. One is soccer. I vividly remember starting out in house league; barely understanding the rules, and then progressing to playing for Markham's U21 Provincial team. I played varsity in my undergrad and was named MVP in my first year. This led to being awarded the OCAA All-Academic designation. Soccer is a highlight for me because all those years were filled with excitement and a lot of hard work. I played with great teammates and had amazing coaches who taught me about sportsmanship as well as soccer itself.
The other is being blessed by being raised in a family that is wholly committed to social justice. I went along with my parents as they served on a First Nations reserve for over a decade. I recall going with my father to Penetanguishene when he went to visit an inmate. He has been involved in prison ministry for the past 15 years. Most of all, when I went with my parents on one of their visits to the prisons in Bolivia, I witnessed how a volunteer mission that provided education to children living in prison was effective both academically and emotionally. It was during this experience when I decided to become an educator.
What is one thing you like most about your experience so far at OISE?
The collaborative community. From my peers to the faculty, I've found companionship and support. Everyone wants you to succeed. As a naturally shy person, the collaboration has really helped me grow professionally and academically.
What is your favourite thing about Toronto?
Easily the wide variety of food available that comes from being the most diverse city in the world never fails to amaze me!
What does your "weekend" typically look like?
Going on a walk with my parents and helping them stay active. Otherwise, I'm probably spending some alone time watching shows or reading. 
What are some of your hobbies & interests?
I grew up playing soccer and swimming. Even though my competitive sport days are over I still like to stay active by going to the gym or on runs with my friends. I'm currently trying to shave off the pandemic pounds I've gained and hope to complete my first marathon this year.  
I've been trying to read more and am currently enjoying Screwtape Letters by C.S. Lewis. There's plenty of books in my queue such as Mutiny on the Bounty, All the Light We Cannot See, and A Boy's War.
What is your favorite type of cuisine?
My favourite cuisine is Chinese food particularly Cantonese.   I feel the variety is unmatched and I'm a fan of the subtleness of flavours. Learning how to cook traditional Chinese dishes has been a way for me to reconnect with my heritage and spend time with my grandmother.
Where do you see yourself after you achieve your degree from APHD?
After finishing the Master of Arts (MA) program, I hope to pursue a PhD in Developmental Psychology and Education or Curriculum and Pedagogy.  Directly after graduating I hope to start working as an elementary school teacher and eventually as an administrator while also serving part-time in the Canadian Armed Forces Reserves. My long-term goal is to eventually work for NGOs or the United Nations in some form of child pedagogy advocacy.