Joshua Shanthiyapillai
March 1, 2023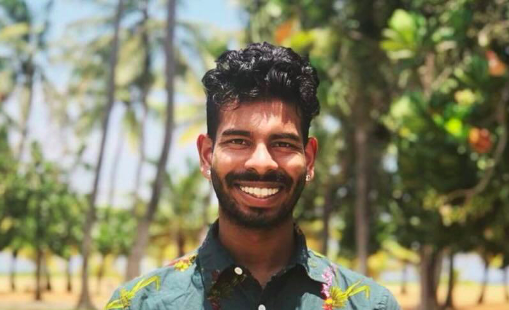 Program: Master of Arts (MA) in Child Study & Education
Expected year of graduation: 2024
---
What led you to apply to APHD at OISE?
While there were various programs to choose from, it was extremely difficult to pick one to dedicate myself to. At first, I was looking at my graduate school options and what they could offer me but was never feeling satisfied with my personal and professional growth that would result from it. Then, instead of looking at only what the program can do for me I could looked at what I can bring to the program. MA-CSE focuses on a healthy community that fosters well-being and I feel very strongly about this - and definitely realized this was the place for me.
What was your past experience like?
I have worked extensively with children especially being a lifeguard which gave me an immense amount of responsibility. Being a swim instructor was my first experience in the teacher realm, however it was not my last as I came to realize that the joy in learning a new skill on a child's face kept me wanting to do more. I continued on to be a childcare worker and early childhood educator in early years centers. These vocations helped me realize that I wanted to work with children and their families. In addition with my time as a Sunday school teacher, the idea of supporting children and their families has been a passion of mine from a young age.   
Are there any past accomplishments that you would like to highlight?
I have faced many challenges and found very unique ways of growing from them. One accomplishment that I would note is truly learning from my mistakes. I have always viewed my mistakes as problems, and that if I did something wrong, I can never do it again - but that was not the right thinking. Mistakes are "mis-takes", you have to take them again, and that was an area that I had the hardest time learning.
What is one thing you like most about your experience so far at OISE?
Being able to engage with my learning in meaningful ways and knowing the resources available to be has been great! Academically challenging myself with my peers, has helped me grow as an educator and being in an environment that is both supportive and critical has been a great experience to learn from. 
What is your favourite thing about Toronto?
Exploring and learning about other cultures has definitely been one of the best things Toronto has to offer with such a wide variety of melting cultures and cuisines!
What does your "weekend" typically look like?
Usually, I try to keep my weekends to re-charge, by spending some time with friends skating, playing board games, and checking out new restaurants. Going to church has also been a big part of my weekends, focusing on self-reflection and my faith are areas that I would like to grow in.
What are some of your hobbies & interests?
Cooking and being active are a few of my hobbies. I really enjoy spending time cooking with family and friends as it is quite an enjoyable experience. 
What is your favourite type of cuisine?
Chinese food has been on top my list (especially dim-sum) because of the communcal style of eating as well. I also enjoy eating Sri Lankan food from a banana leaf!
Where do you see yourself after you achieve your degree from APHD?
I am unsure of the exact role I would like to take on, but I am sure that I would like to continue working with children - my past experiences and the MA-CSE program have validated this!