Julie Hong
May 28, 2020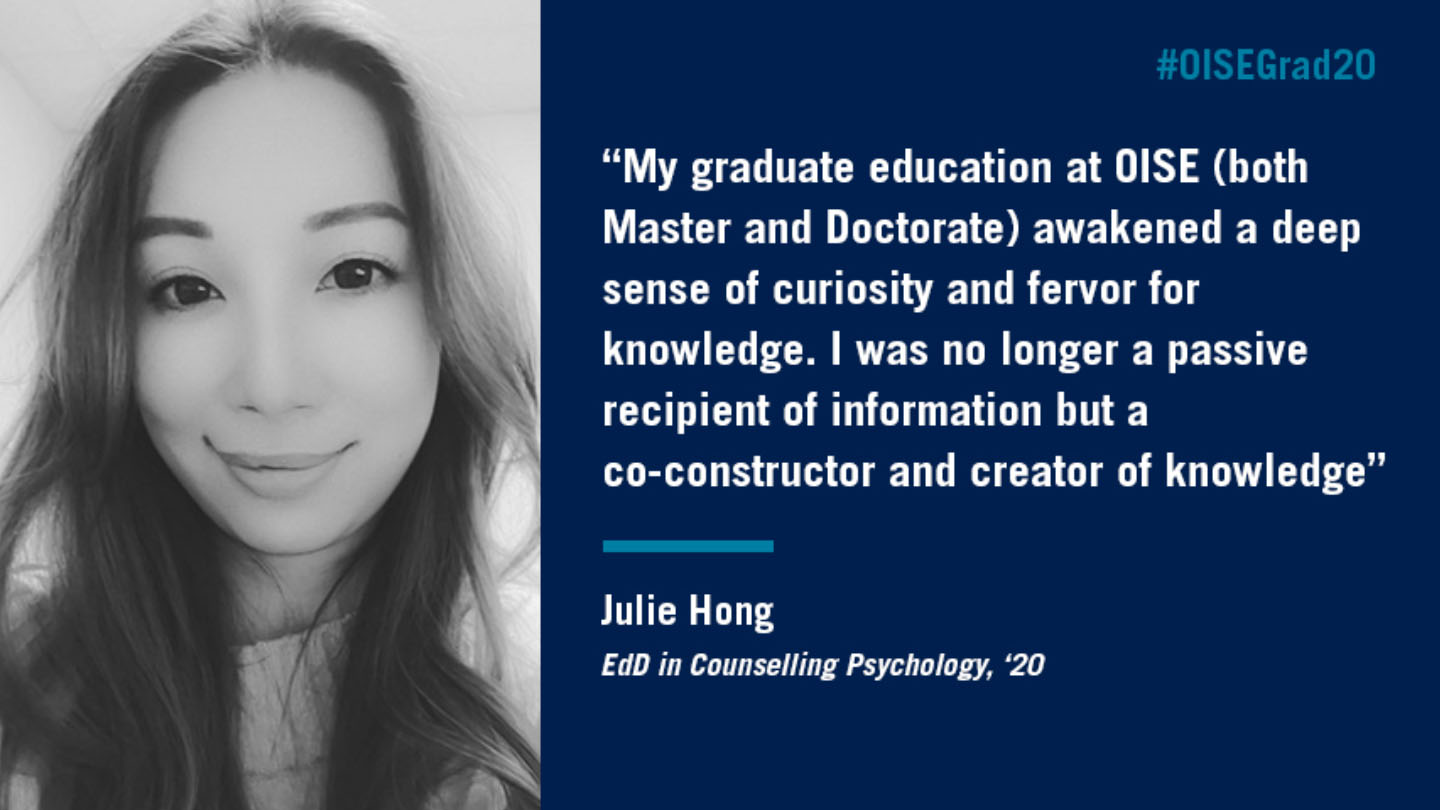 Doctor of Education in Counselling Psychology (CP)

, Class of 2020
---
What are some words of wisdom you would give to a new or incoming student in your program?
I wasn't always an avid learner and I confess that at times I merely went through the motions in my undergraduate studies. However, my graduate education at OISE (both Master and Doctorate) awakened a deep sense of curiosity and fervor for knowledge. I was no longer a passive recipient of information but a co-constructor and creator of knowledge. Your mind is one of the greatest assets you have; therefore, I hope you seize every opportunity OISE has to offer in helping you grow and develop as an independent and critical thinker. 
What next?
I have been working in private practice for the past 2 years. Now that I've completed my degree, my next step is to grow my part-time practice into a full-time one. If the right opportunities came along, I could see myself dividing my time practicing in post-secondary settings as I've always been interested in areas of teaching and training new practitioners.
Why OISE?
I believe my doctoral degree augmented my role as a practitioner, as well as developed me as a critical scholar and researcher. Through OISE and my program, I was able to connect with amazing mentors and peers who nurtured growth both professionally and personally. I was also able to gain confidence in becoming an independent practitioner through advanced practicum and internship that honed my clinical skills and judgment. My education at OISE has prepared me for building my career, and I am well-equipped to take on any challenges that may come my way.