Kate Amato
February 1, 2023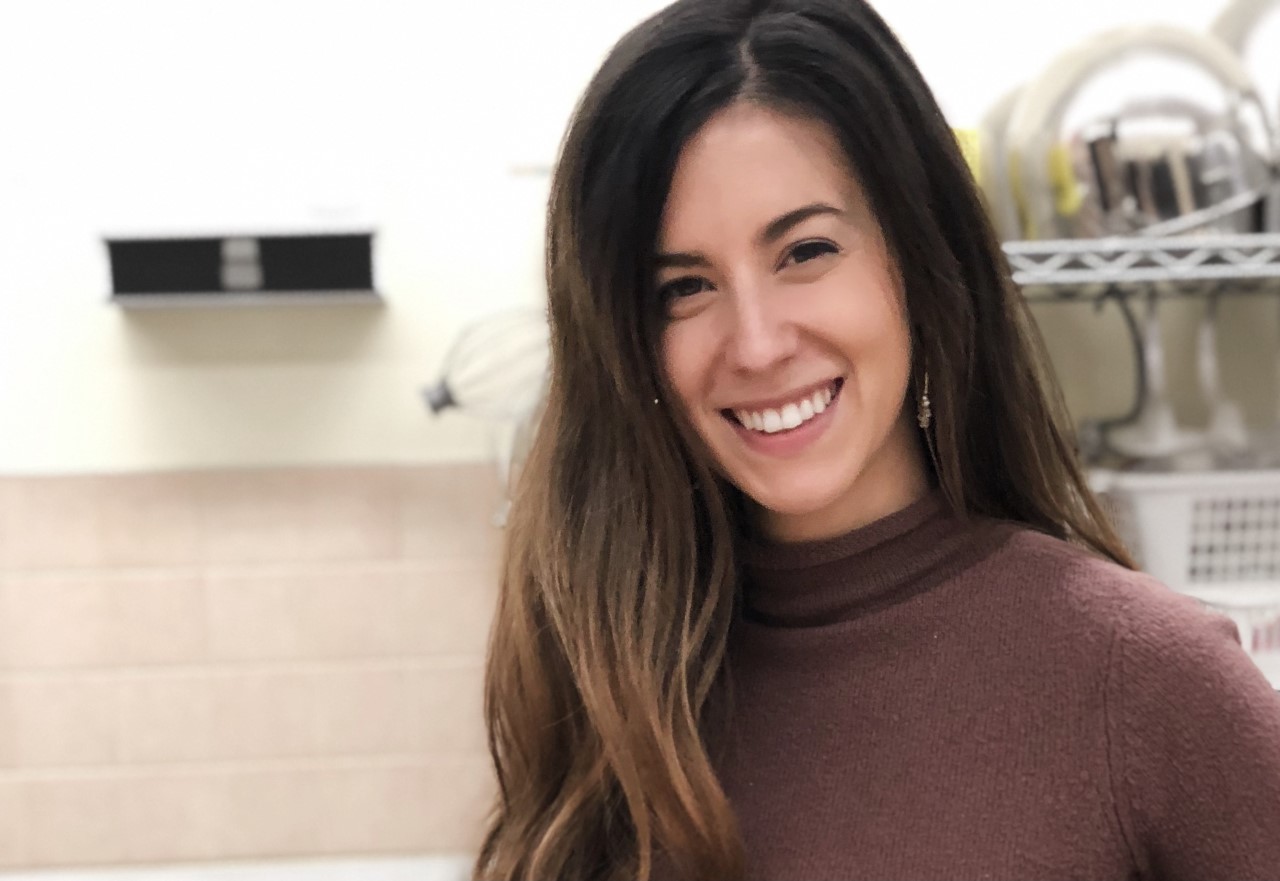 Program: Master of Arts (MA) in Clinical & Counselling Psychology
Expected year of graduation: 2023
---
What led you to apply to APHD at OISE?
I applied to the APHD program at OISE because it seemed like a great fit for both my clinical and research interests. My supervisor, Dr. Charles Chen, is a leading expert in the field of career psychology and I'm interested in exploring how our work lives impact our mental health so I was very excited to have the opportunity to work with him!
What was your past experience like?
Before enrolling the CCP program at OISE, I practiced as a corporate attorney in both New York and Toronto for several years. Although I greatly enjoyed practicing law, I also witnessed some of the negative impacts that working in a demanding environment and profession can have on an individual's mental health. I made the decision to transition from corporate law to clinical psychology because I wanted to make a positive difference in people's lives by helping them to improve their mental health and well-being.
Are there any past accomplishments that you would like to highlight?While I was working as an attorney, I had the opportunity to participate in many interesting pro bono initiatives and cases. One of my proudest moments as an attorney was being part of a pro bono team that successfully obtained asylum status for a victim of domestic abuse and her young daughter. It was a privilege to be able to help our client and her daughter begin their new life in the United States and to witness the strength and resilience displayed by our client.
What is one thing you like most about your experience so far at OISE?
So fair I've really enjoyed my experience at OISE. It's been a pleasure getting to know and work with my professors and fellow students, all of whom are incredibly impressive!
One of the experiences that I've enjoyed and valued the most at OISE has been participating in various practicums at the OISE Psychology Clinic. Being able to work with clients under the supervision of experienced professionals has given me the chance to apply what I've learned in my coursework to real-world situations. It's been a great way to gain hands-on experience and build my skills as a mental health professional.
What is your favourite thing about Toronto?
I grew up in Toronto so my favourite part of living here is that I get to be close to my family. However, I also love the diversity and vibrancy of the city – there is always something fun to do and there's never a shortage of interesting people to meet!
What does your "weekend" typically look like?
I love food so my weekend typically involves trying a new restaurant or takeout place with friends. Toronto has so many interesting and delicious restaurants opening all the time so it's impossible to try everything – but I do my best!
What are some of your hobbies & interests?
I love to bake so I'm always on the lookout for new recipes – particularly those that involve a lot of chocolate. I also really enjoy travelling. I have so many places on my list that I'd like to visit, but Japan is currently at the top of that list.
What is your favourite type of cuisine?
I don't know that I can pick just one type of cuisine – so I won't! Currently, my favourites are Italian, Japanese and Thai, but I love trying new cuisines whenever I get the chance.
Where do you see yourself after you achieve your degree from APHD?After I graduate from OISE, I hope to work in a private practice setting providing psychological services to a diverse set of clients. However, given my background and the focus of my master's thesis research (mental health and wellbeing in the law), I'm particularly interested in working with individuals in the legal profession. I'm looking forward to using my research results, training and experience both to provide mental health services to lawyers and to educate lawyers and their employers about how to address some of the significant mental health issues within the profession.