Klaudia Krenca
May 28, 2020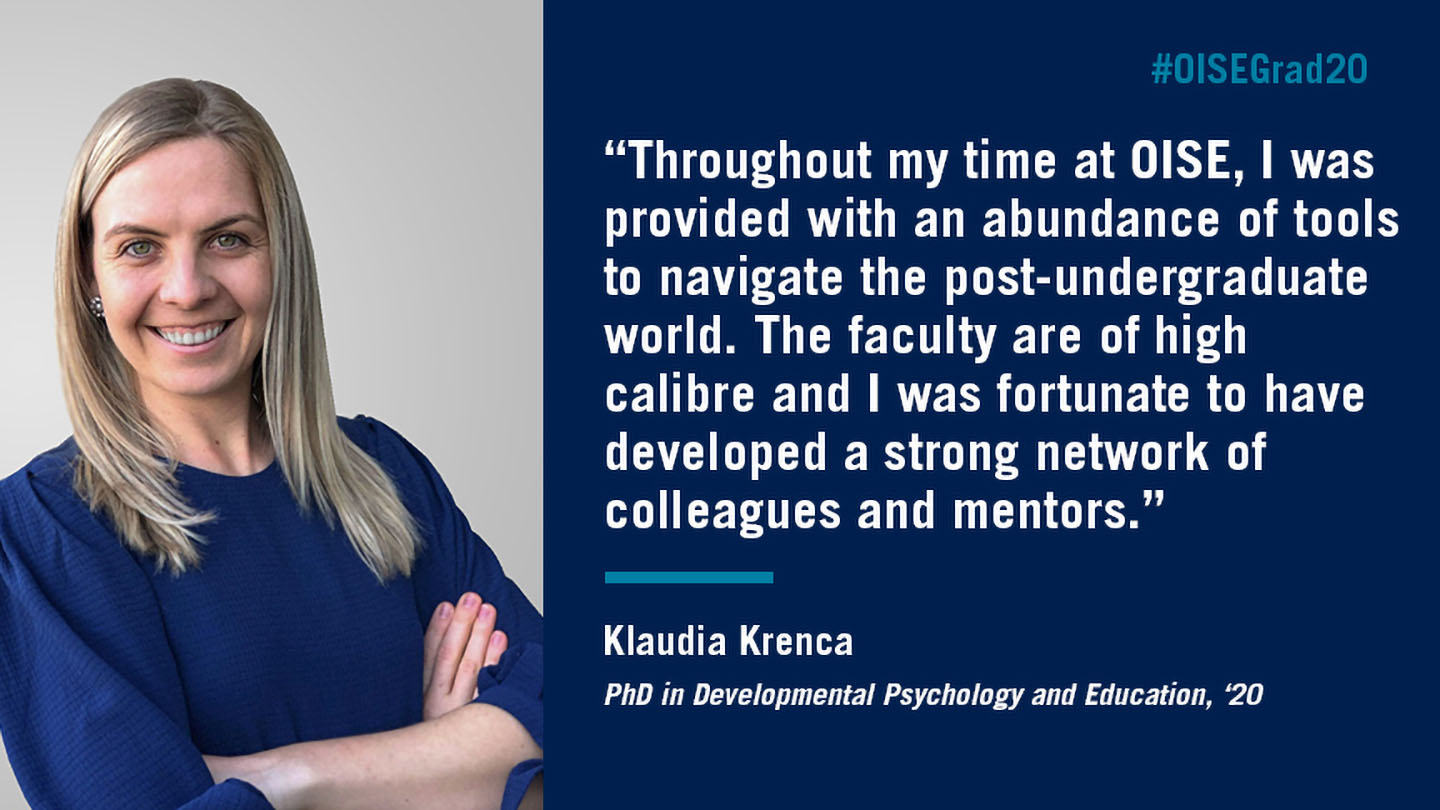 Doctor of Philosophy in Developmental Psychology and Education (DPE), Class of 2020
---
What are some words of wisdom you would give to a new or incoming student in your program?
No matter what the next step of your life looks like, you can trust you are never alone! My key takeaway is that graduate school isn't going to be easy, but with resilience, dedication and hard work, anything is possible! Nothing in life feels worthwhile without the struggles; embrace the process. Journeys are often forgotten because we focus too much on the destination. The end is not important; what you learned as you travelled matters the most. Bon voyage!
What next?
I am confident that I will be able to hone the transferable skills that I have developed at OISE wherever I go. As of September 2020, I joined the Language and Literacy Lab at Dalhousie University as a Donald Hill Postdoctoral Fellow. I am passionate about implementing scientific knowledge to promote the diverse literacy needs of all children around the world.
Why OISE?
OISE is the number one faculty of education in Canada situated in one of the most linguistically and culturally diverse cities in the world! Throughout my time at OISE, I was provided with an abundance of tools to navigate the post-undergraduate world. The faculty are of high calibre and I was fortunate to have developed a strong network of colleagues and mentors. I am immensely grateful for my supervisor, Dr. Becky Chen, and the entire team at the Multilingualism and Literacy Lab. I was provided with a myriad of opportunities to explore and grow, both professionally and personally.