Liam Hannah
May 28, 2020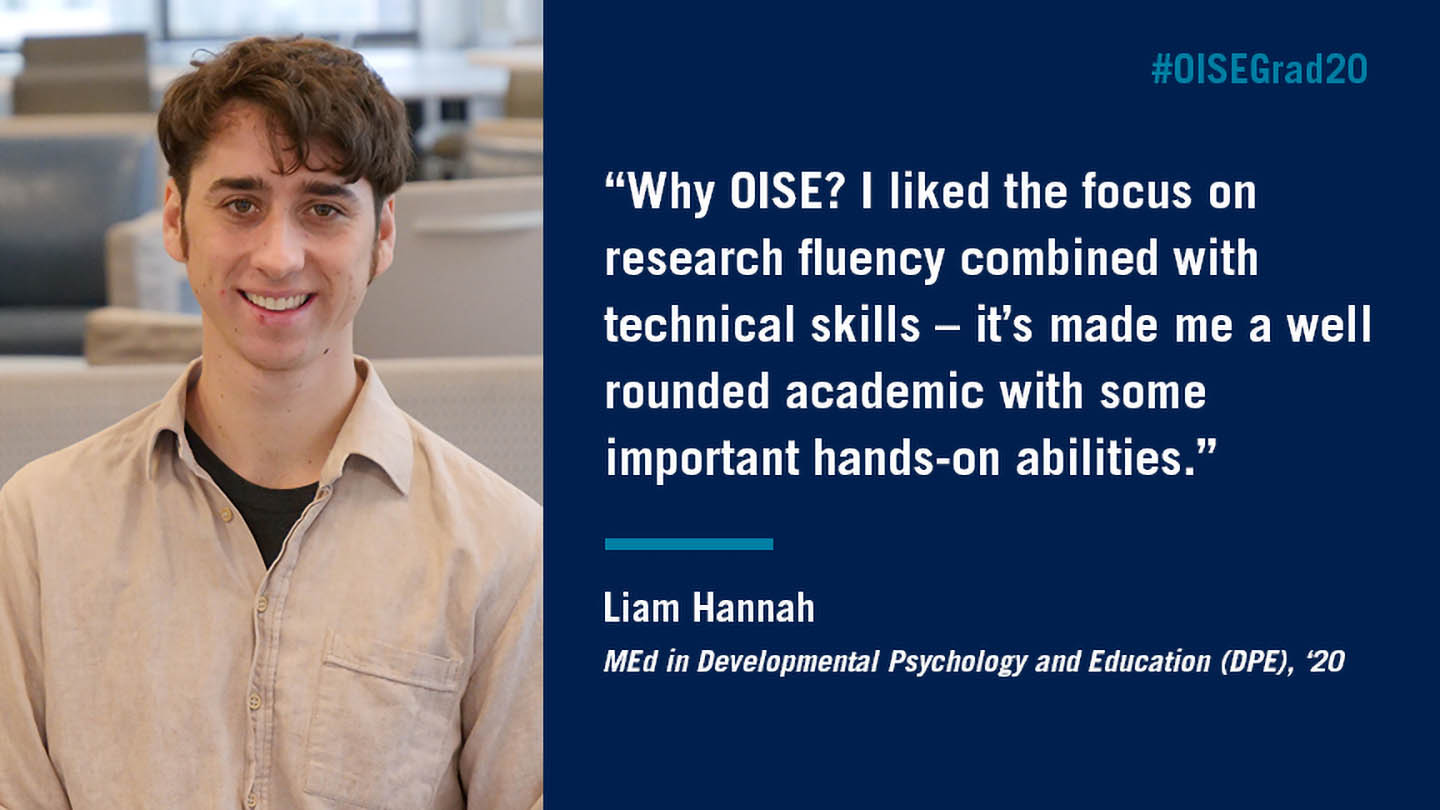 Master of Education in Developmental Psychology and Education (DPE), Class of 2020
---
What are some words of wisdom you would give to a new or incoming student in your program?
Do something hands-on with a professor you like. If your program has a practicum, do that, if not find a work study, or an RA-ship, something to help take you to the next step of getting involved in the graduate life.
What next?
I'm now working and living in Montreal. I'm doing program evaluation of student service programs at McGill University.
Why OISE?
I wanted to go to OISE because I wanted to study education from a macro perspective, not necessarily to become a teacher. I was very drawn to the fact that there are 4 broad departments each looking at education with a very different lens, and that I could dive in head first to all this knowledge. Having gone through now I can say that what I really liked was the focus on research fluency combined with technical skills – it's made me a well rounded academic with some important hands-on abilities. Of course I have to give a shout out to Eunice Jang and the IDELA Lab too, they are an amazing team to work with, I can't believe how much I learned from that them