Marguerite Lengyell
May 28, 2020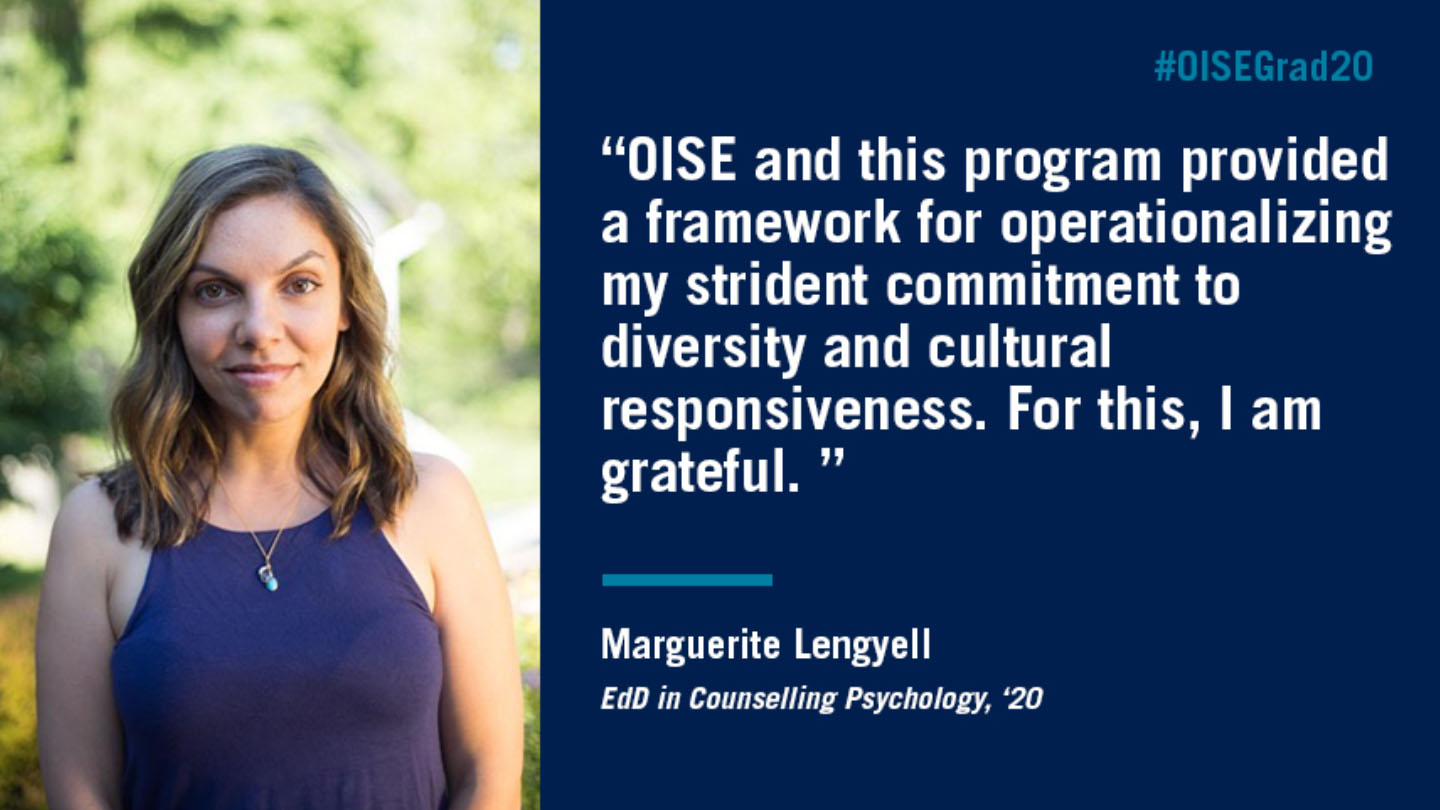 Doctor of Education in Counselling Psychology (CP), Class of 2020
---
What are some words of wisdom you would give to a new or incoming student in your program?
For those who are hoping to or are already doing innovative work that holds space for the voices of people with nondominant identities, when the going gets tough, remind yourself that your work is important and that it is a critical component of distributing power and dismantling oppressive structures within the research enterprise as we know it today. 
What next?
I will continue my work as a practitioner in the school context and in private practice. Completing my doctorate in the context of a rapidly shifting sociopolitical climate has provided me a keen reminder of the importance of research in shaping both broad cultural understanding and strategic priorities in applied settings. As such, I hope to continue my research endeavours. 
Why OISE?
OISE and this program provided a framework for operationalizing my strident commitment to diversity and cultural responsiveness. For this, I am grateful. A sincere thank you to the OISE community including my supervisor, Dr. Roy Moodley, for their ongoing support and patience with my process.