Marwa Mahmod
May 28, 2020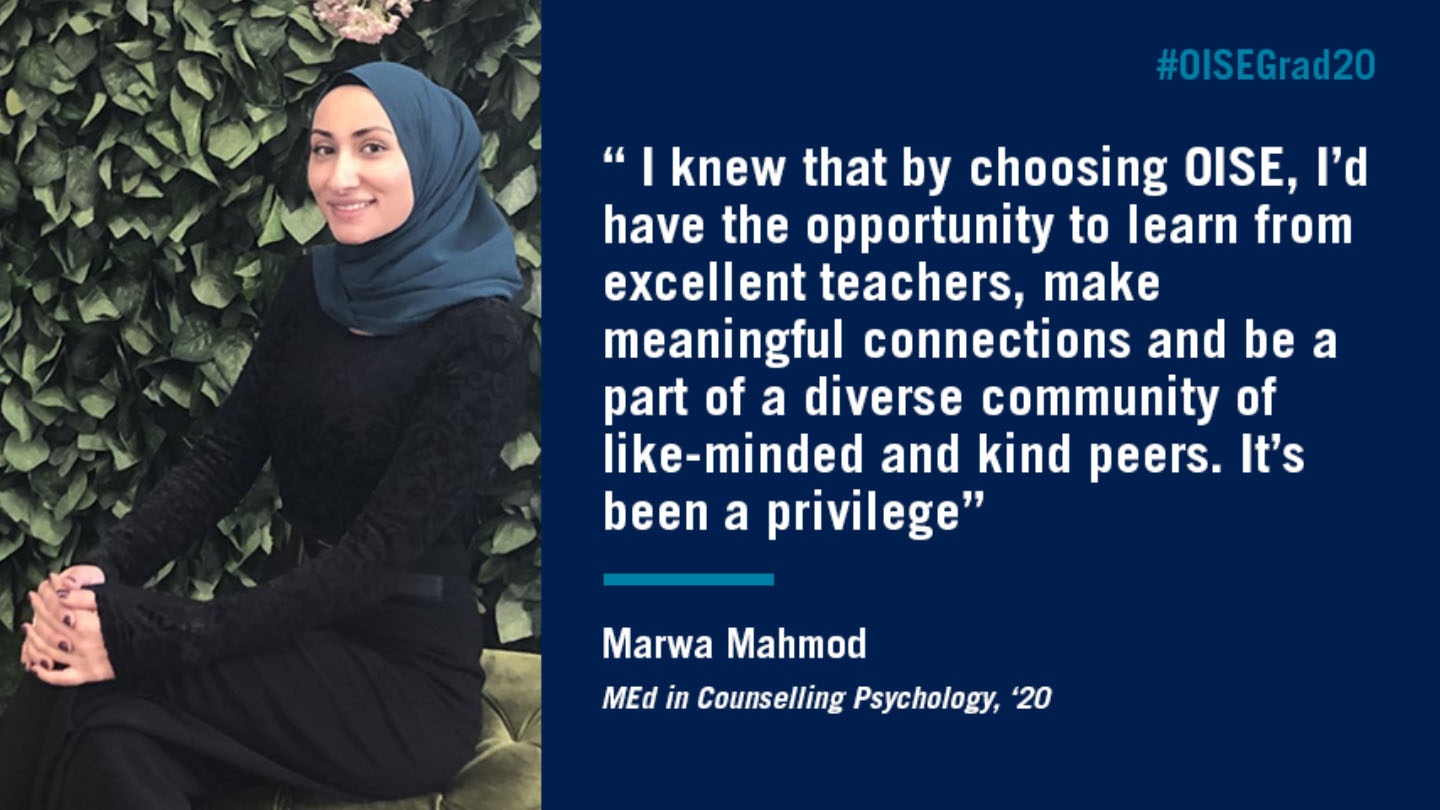 Master of Education in Counselling Psychology (CP)

, Class of 2020
---
What are some words of wisdom you would give to a new or incoming student in your program?
Seek support from one another and turn toward each other. Don't be shy to reach out to professors and staff-they are kind, supportive and caring. Get involved-only you can create the experience you want.
What next?
I currently provide counselling support to women and children living in shelters. After obtaining full licensure and gaining more work experience and professional development, I plan on opening my own private practice.
Why OISE?
OISE has an incredible reputation within Canada and across the world. I knew that by choosing OISE, I'd have the opportunity to learn from excellent teachers, make meaningful connections and be a part of a diverse community of like-minded and kind peers. It's been a privilege!