Melanie Munroe
November 10, 2022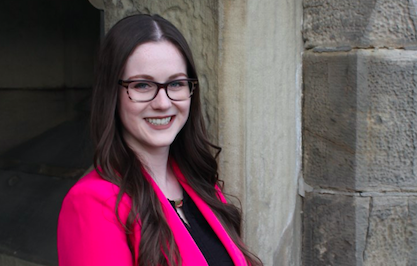 Doctor of Philosophy in Developmental Psychology & Education (DPE), Class of 2022
---
What are some words of wisdom/encouragement you would give to a new or incoming student in your program?
Believe in yourself and remember to enjoy the journey. It will be a long one filled with many highs and lows. But you are resilient. Remember why you wanted to go to graduate school in the first place. Do not doubt that passion and curiosity. You have made it this far and will continue to grow throughout your studies in many ways you may not have expected.
What next?
I am working as a Research Coordinator at Remedy Institute. We are currently running a clinical drug trial using psychedelic-assisted therapy to treat post-traumatic stress disorder. This research largely overlaps with the research I completed during my PhD on coping and resilience in trauma survivors.
Why OISE?
The OISE community was incredibly supportive and kind throughout my graduate journey. It was a safe space where I felt there was always someone to go to with questions or concerns, academic or otherwise. OISE and my research lab really helped me to develop my own research identity and allowed me to continue my passion in psychology in my own way. I think by building my own research identity, I felt confident and comfortable in the unique skills that I can bring to the table in my future career.