Mohamed Al-Refae
May 28, 2020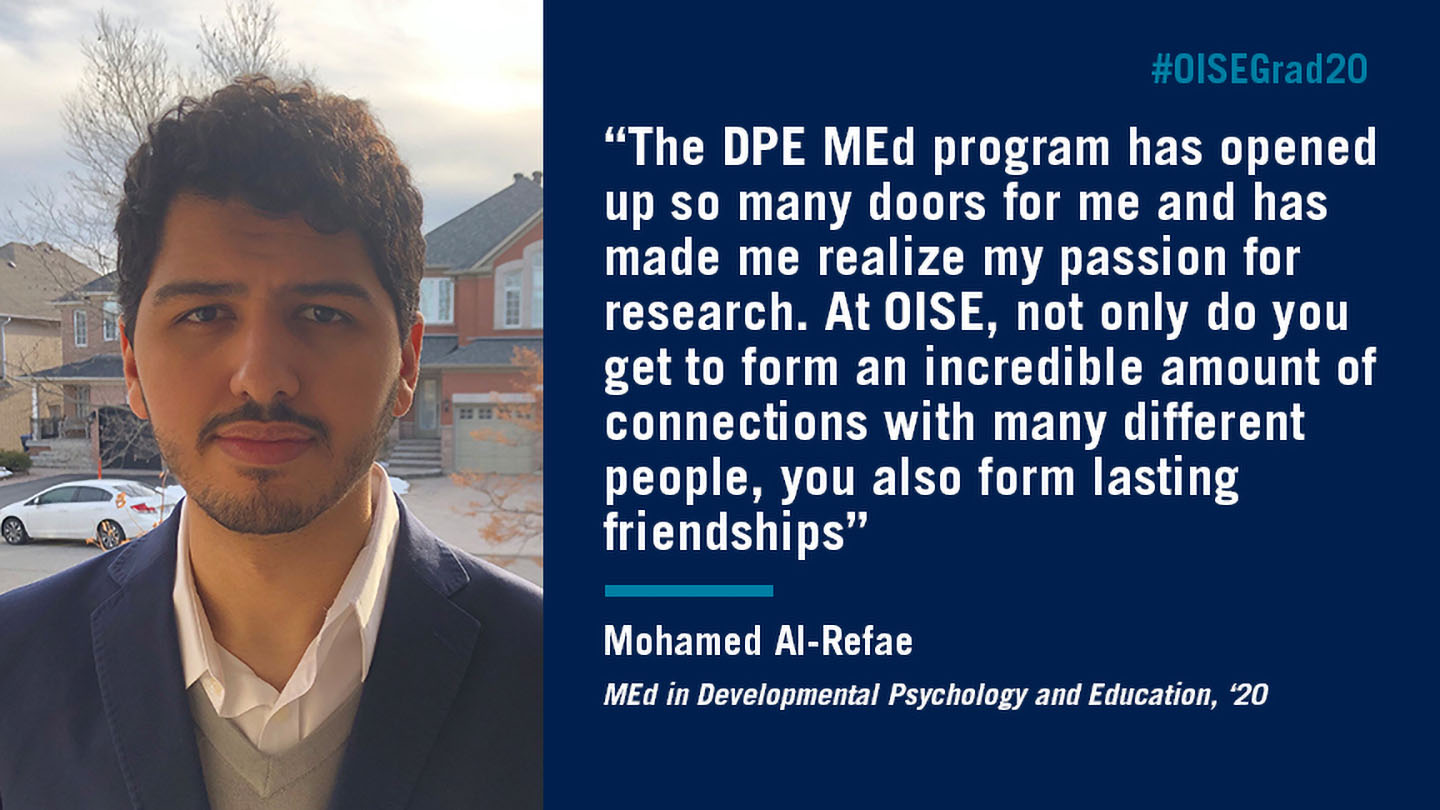 Master of Education in Developmental Psychology and Education (DPE), Class of 2020
---
What are some words of wisdom you would give to a new or incoming student in your program?
Don't be afraid to seek out any opportunity that's in front of you, you never know where it might lead! Get involved by volunteering as an RA, or for events within your department and take classes that you have a genuine interest in. Our APHD department offers a wide variety of classes for students from a variety of fields (education, developmental psychology, and clinical psychology), many of which are offered for DPE MEd students. 
What next?
I've had an incredible experience with the program and the research practicum! Right now, I'm continuing to work in Dr. Ferrari's lab, mainly working on a mindfulness and self-compassion-based cognitive app. I'm hoping to continue my graduate studies to become a clinical psychologist. 
Why OISE?
The DPE MEd program has opened up so many doors for me and has made me realize my passion for research. We have incredibly knowledgeable instructors who are experts in their fields and there are various opportunities to become involved with research within our department. At OISE not only do you get to form an incredible amount of connections with many different people, you also form lasting friendships. I've enjoyed my time so far at OISE and within Dr. Ferrari's Lab. All the students there are incredible and I'm lucky to have the opportunity to continue working with them.