Rebecca Starr
May 28, 2020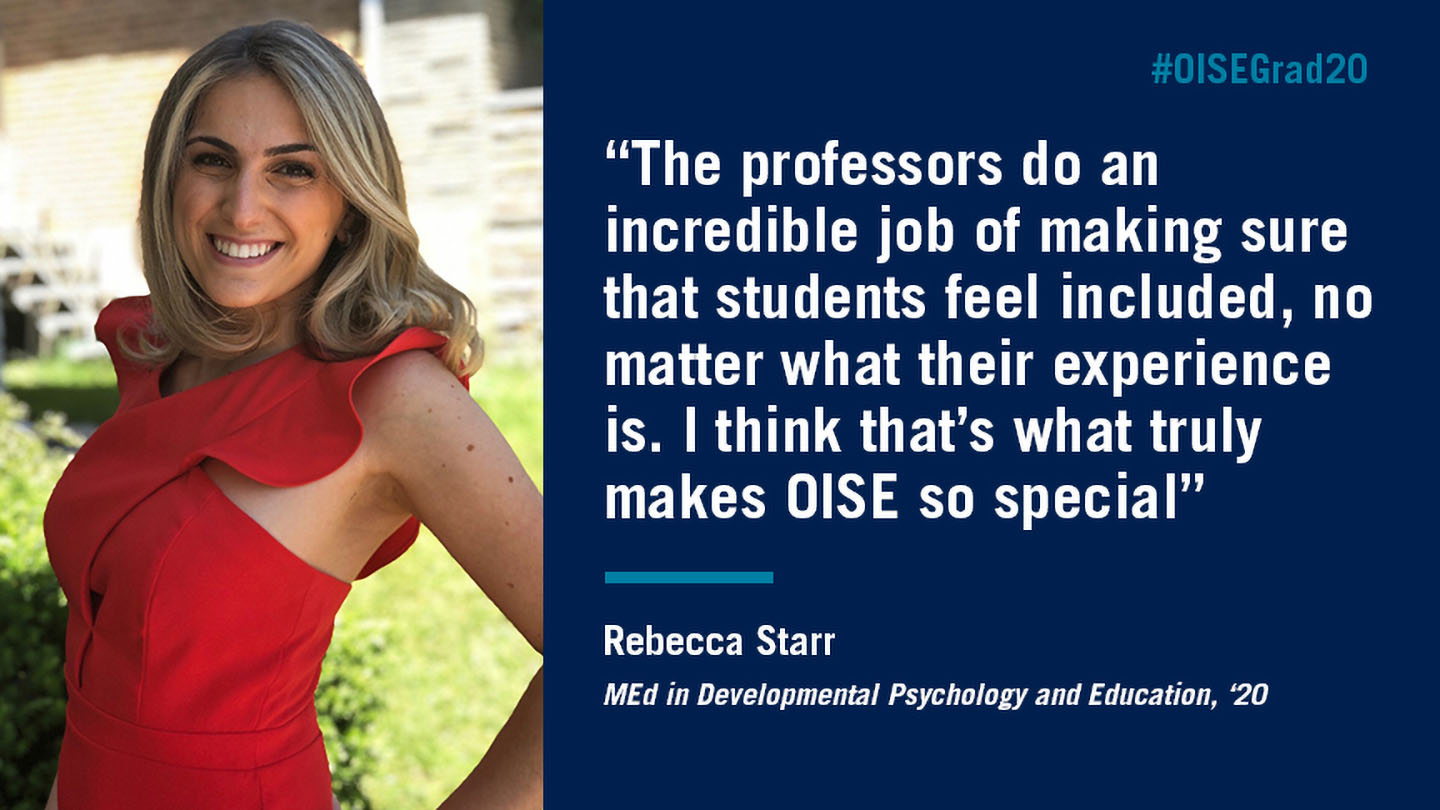 Master of Education in Developmental Psychology and Education (DPE), Class of 2020
---
What are some words of wisdom you would give to a new or incoming student in your program?
When you're a graduate student, you have the opportunity to try classes from a variety of departments and programs. Take advantage of that and step out of your comfort zone to try new courses that you wouldn't necessarily have chosen. The professors will be there to guide you every step of the way. You would be surprised of what you can learn when you open your eyes and your mind to new challenges.
What next?
I am currently a teacher in Montreal, where I teach French and Math, and work as a remedial teacher with a few students. In the future, I hope to take on a greater role in the Student Services department in order to best help students with learning challenges. For now, I am loving the classroom and hope to continue teaching for many years to come.
Why OISE?
One of the wonderful things about OISE is that in one class you will be surrounded by people with varying backgrounds and experiences. Some who have taught for years, and some who have never set foot in a classroom. The professors do an incredible job of making sure that students feel included, no matter what their experience is. I think that's what truly makes OISE so special.