Sahar Borairi
September 1, 2021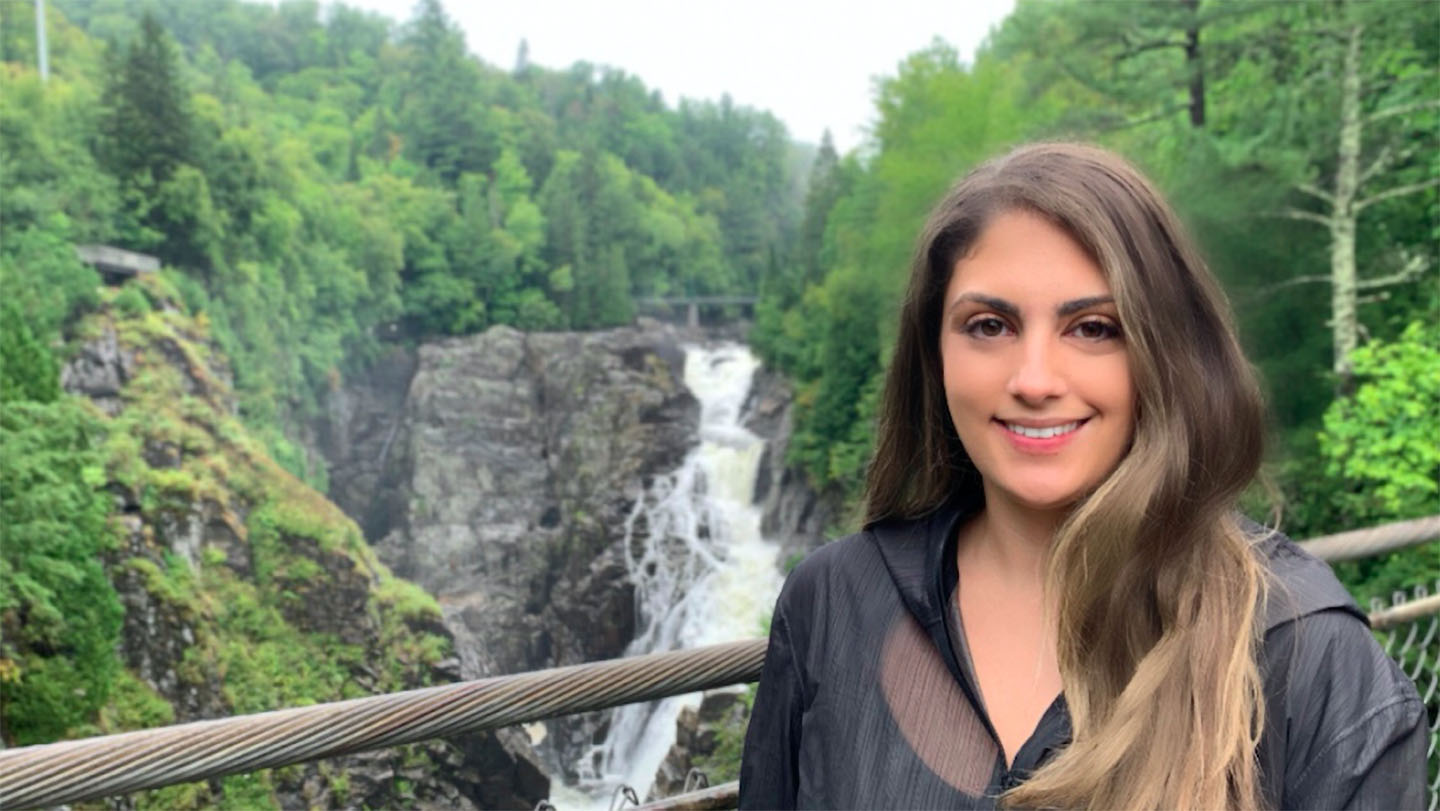 Program: Doctor of Philosophy in School and Clinical Child Psychology (SCCP)
Expected year of graduation: 2023
---
What led you to apply to APHD at OISE?
After undergrad, I began working as a research assistant at hospitals in Toronto and Boston. The research I was involved in examined treatments for complex mental health issues such as eating disorders and treatment refractory OCD and depression in adults. During this time, it was striking for me that the age of onset for many of these disorders started in childhood. This realization prompted my interest in the diagnosis, intervention and prevention of children's mental health and the School and Child Clinical Psychology at OISE seemed like the perfect fit to explore my research and clinical interests to support children's mental health. I was particularly drawn to my supervisor, Dr. Jennifer Jenkins' research in developmental psychopathology which focused on studying multilevel family processes and dynamics which shape children's development. 
What was your past work experience like?
Before joining the program I had varied work experiences, reflecting back most of my experiences some of my favourite jobs were working with children such as camp counsellor, children's book store and tutoring. After completing my Master's in SCCP I have been involved in various research and teaching activities and have worked as a psychometrist and student therapist under supervision. 
Are there any past accomplishments that you would like to highlight?
Does a 4.9 Uber rating count as an accomplishment? because I'm quite proud of that! ...In general, the SCCP program has afforded me wonderful opportunities to expand my clinical and research interests, and I feel I have grown so much both personally and professionally over the last few years. Recently, I received a the SSHRC-Doctoral Fellowship for my research on maternal responsivity and children's development, and it feels like an accomplishment when research comes to fruition and I can see a project through from start to finish during the publication process.
What is one thing you like most about your experience so far at OISE?
The sense community between my peers has felt so immensely supportive and I have made lifelong friends both in my lab and in my cohort. I may be lucky, but I am truly surrounded by some of the smartest and kindest people. It has been inspiring to work alongside and grow and learn from peers and mentors who share the common goal of supporting children's mental health. I've also really enjoyed the diversity of experiences in my training both at the research level and the clinical level. I'm grateful for my clinical training which include placements at CAMH's Mood and Anxiety and Better Behaviour Services and the opportunity to collaborate with wonderful researchers.
What is your favourite thing about Toronto?
I love that Toronto is such a young, multicultural and vibrant city! There is an ever evolving and exciting arts, culinary and cultural scene where you always feel like you're learning and experiencing new things and meeting new and interesting people. 
What does your "weekend" typically look like?
Graduate school keeps me quite busy, but I normally try and find time for a social event (dinner with friends/ family) or an outdoor activity. I find after weekend spent outdoors I'm always the most productive and recharged for the workweek ahead. 
What are some of your hobbies & interests?
I love to cook ! I'm somewhat of a self-proclaimed "foodie", there are fewer things that bring me more joy than sharing a nice comforting meal with my loved ones. I also love literature and getting stuck in a good book and exploring the outdoors either hiking, camping or sailing.
What is your favorite type of cuisine?
I can't say I have just one favourite and living in Toronto I've been quite spoiled because I'm exposed to all sorts of great cuisines and fusion cuisines but some favourites include Italian, Japanese, Mexican, and Mediterranean cuisines!
Where do you see yourself after you achieve your degree from APHD?
I'm almost at the end of the road in my PhD studies, and after graduation I would see myself working as part of an interdisciplinary team as a clinical psychologist in either the school setting or in the community. During the program I have also had opportunity to teach graduate level courses and mentor students and I would like to continue teaching in some form or another because I really enjoyed these experiences, because not only are you sharing knowledge with others, but through teaching you are also always learning and evolving which is something I truly value!