Samantha McCormick
May 28, 2020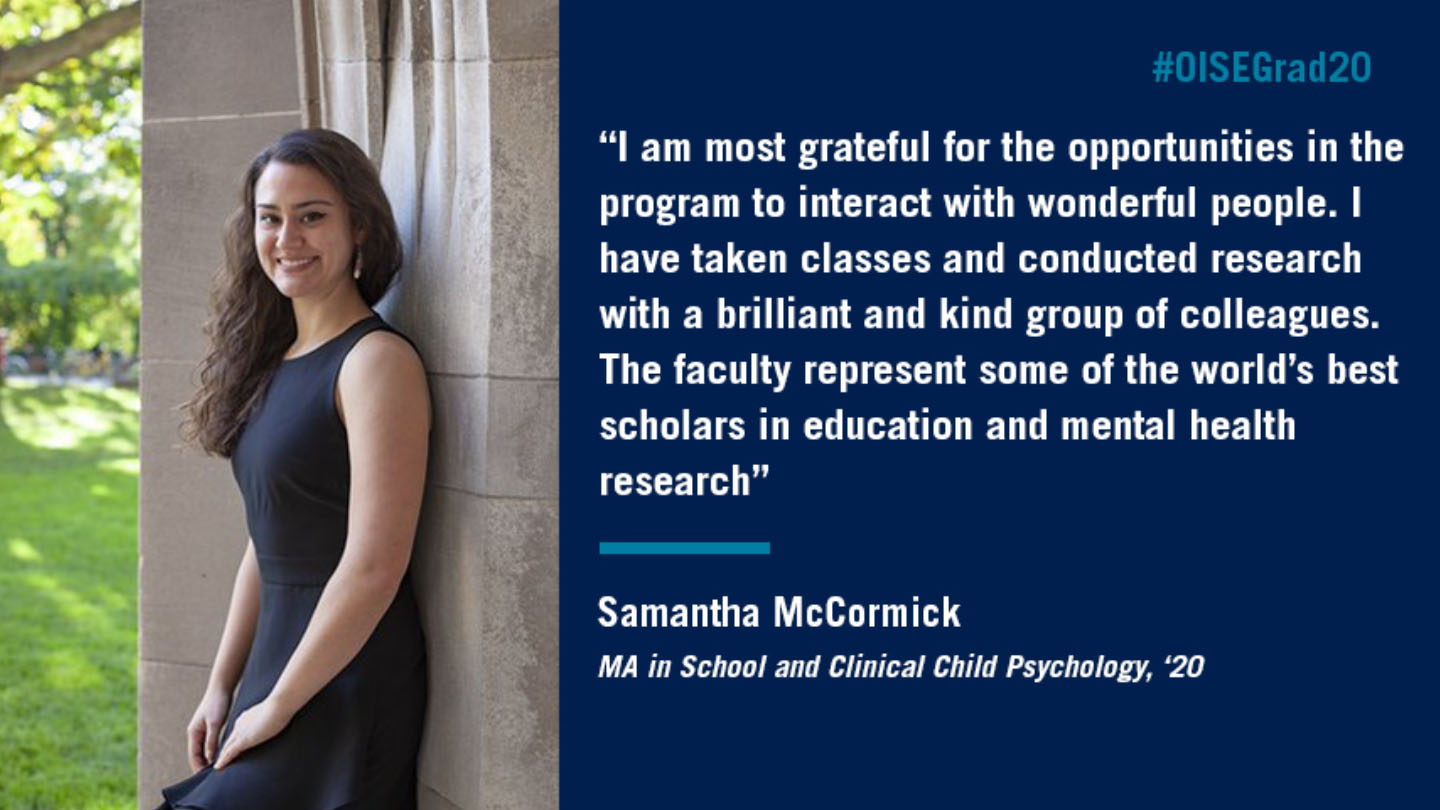 Master of Arts in School and Clinical Child Psychology (SCCP)

, Class of 2020
---
What are some words of wisdom you would give to a new or incoming student in your program?
Know that you belong here, and have earned the right to learn and grow in this space. Your achievement in this program is not worth risking your health and mental health over, so make self care and taking care of your basic needs a priority. You will achieve much more and be able to engage thoughtfully in this experience when you are healthy. Last, enjoy the process, and make the most of the relationships you form with your lab mates, cohort, classmates, staff, and faculty.
What next?
I am very excited to continue studying at OISE in the School and Clinical Psychology PhD program!
Why OISE?
I am most grateful for the opportunities in the program to interact with wonderful people. I have taken classes and conducted research with a brilliant and kind group of colleagues. The faculty represent some of the world's best scholars in education and mental health research. I had the most amazing experience with my thesis supervisor, Dr. Jang, and she provided me with many exciting research opportunities. I got experience conducting field research in schools, travelling to and presenting at conferences, and writing academic papers. The clinical aspects of the program provided many levels of mentorship and training in assessment and intervention, as it applies to children and youth. I had a variety of practicum experiences, including the OISE Psychology clinic and a school board, which provided high levels of quality supervision and training.