Sarah Zanette
May 28, 2020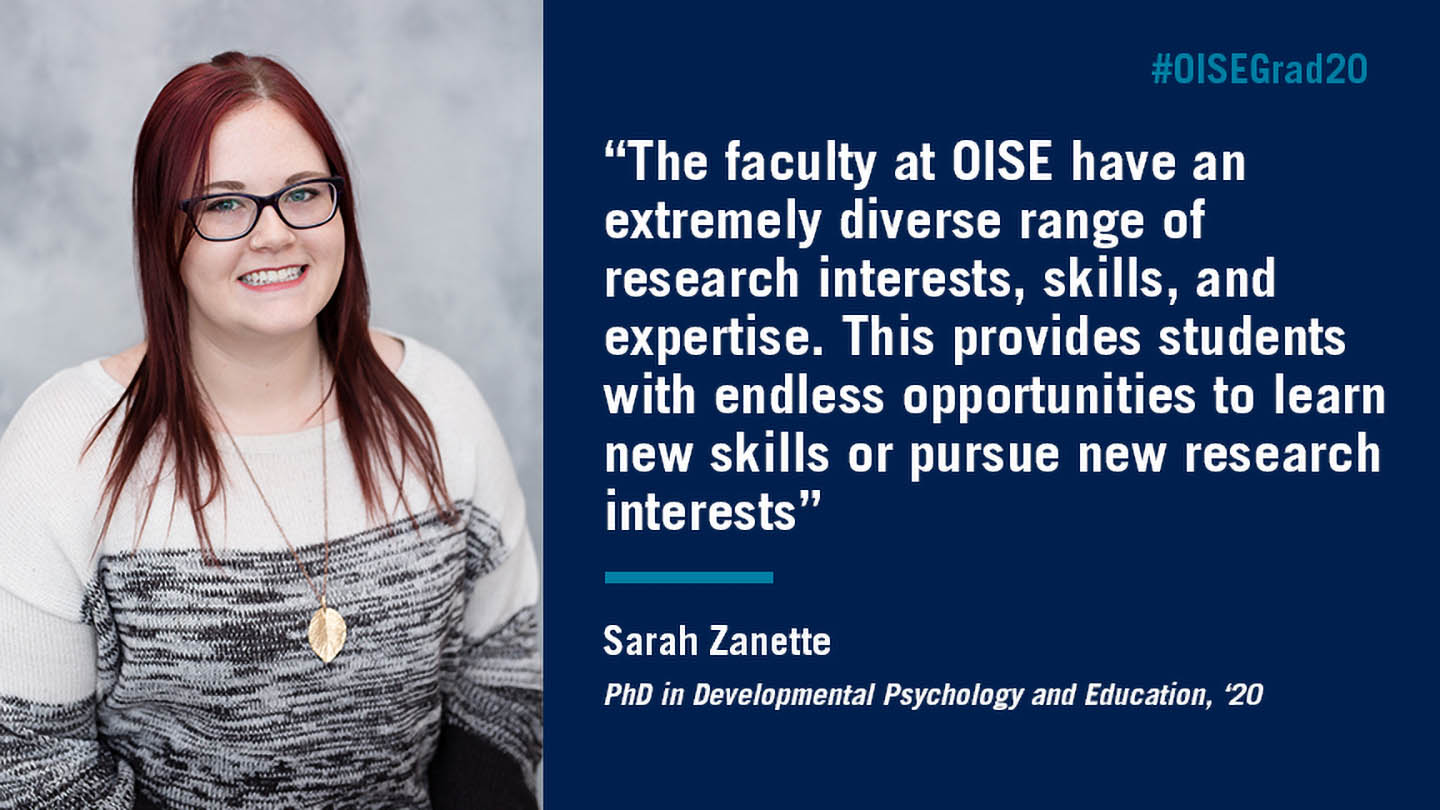 Doctor of Philosophy in Developmental Psychology and Education (DPE), Class of 2020
---
What are some words of wisdom you would give to a new or incoming student in your program?
When it comes to graduate school (as with many things in life), hard-work is normal, struggling is normal, feeling challenged is normal, and experiencing self-doubt is normal (hello, imposter syndrome!). But, more importantly, getting help is normal. Do not hesitate to take advantage of the many resources offered at U of T that exist to help you succeed! Whether you are in need of support regarding your physical or mental health (e.g., Health and Wellness centre), or assistance in developing particular academic skills (e.g., OISE Student Success Centre, Graduate Centre for Academic Communication), chances are that U of T has resources that may help! I also highly recommend getting involved in the OISE community and building a support system to lean on and learn from throughout graduate school (and beyond!).
What next?
I continue to pursue my research goals by submitting funding applications and writing several manuscripts from projects I started as an OISE student, which I hope to have published in peer-review journals in the near future. I am also on the job hunt for positions as a postdoc or assistant professor while I teach part-time.
Why OISE?
The faculty at OISE have an extremely diverse range of research interests, skills, and expertise. This provides students with endless opportunities to learn new skills or pursue new research interests. Together with the degree of flexibility offered by the DPE program, students are able to carve out their own educational path to reach their own individualized goals.