Shona Mistry
May 28, 2020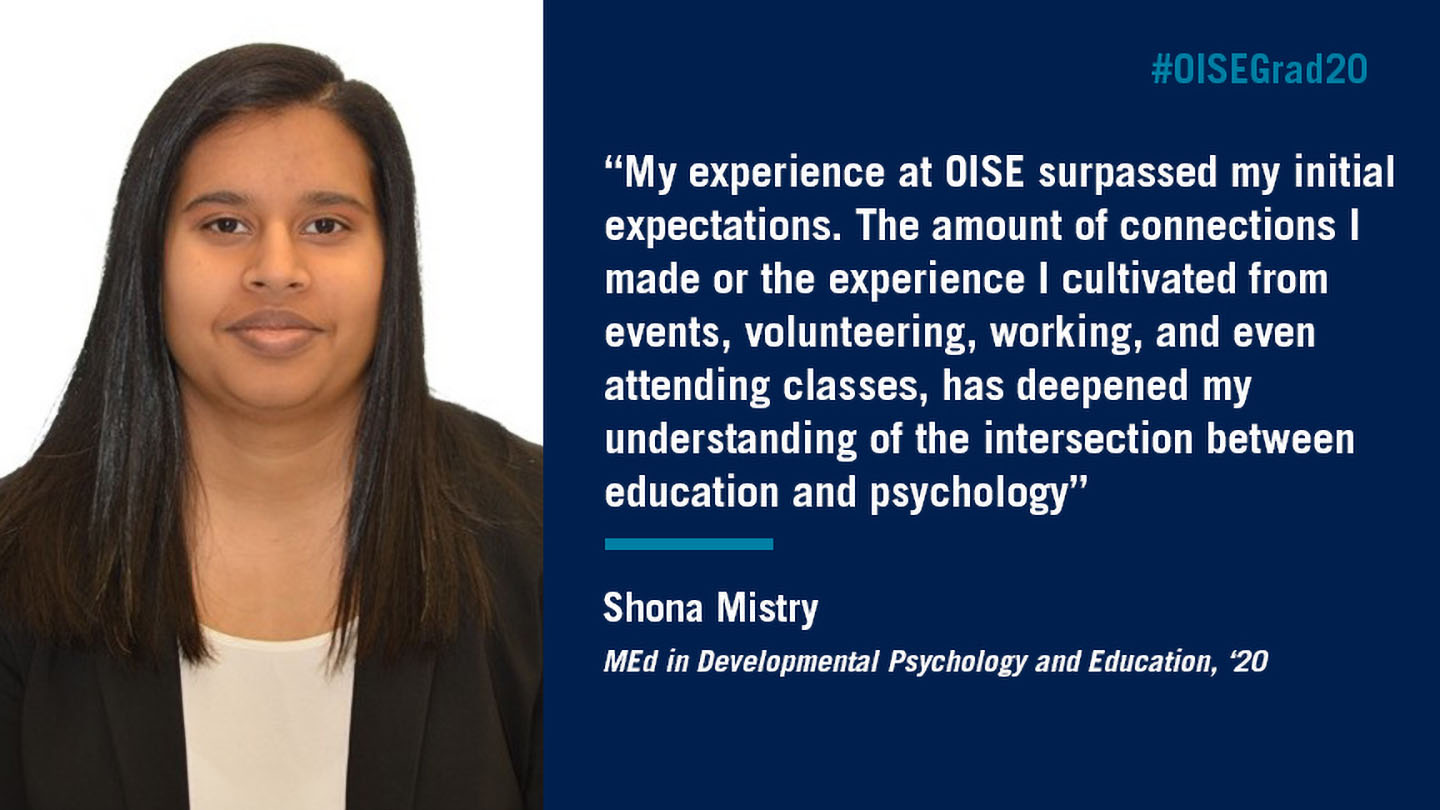 Master of Education in Developmental Psychology and Education (DPE), Class of 2020
---
What are some words of wisdom you would give to a new or incoming student in your program?
Enjoy the program and don't rush! Take courses that interest you or that you wouldn't usually take. Also, take the time to get involved in the OISE community and build a network with connections. OISE offers some amazing opportunities to get involved in research or to volunteer for or attend to different events. Some of the best connections I made were through attending different events, volunteering, and working or volunteering in research labs!
What next?
From OISE, I volunteered in Dr. Cunningham's lab for one of his research projects, and now I currently work for him in his private clinic as an Academic Intervention Lead, where I manage new projects aiming to provide remote services to parents and students in need. I may revisit going back to OISE for another degree in the future, but for now, I am really happy and excited to be doing the work that I do!
Why OISE?
​I initially applied to OISE due to its' fantastic reputation and commitment to making learning as accessible and as diverse as possible. But after attending, my experience at OISE surpassed my initial expectations. The amount of connections I made or the experience I cultivated from events, volunteering, working, and even attending classes, has deepened my understanding of the intersection between education and psychology. There is a great deal of care given to the graduate students, and a wide support network to help students achieve maximum success in, and out, of their program. I would recommend OISE to anyone looking to further their education and strengthen their connections!