Yide Xin
November 10, 2022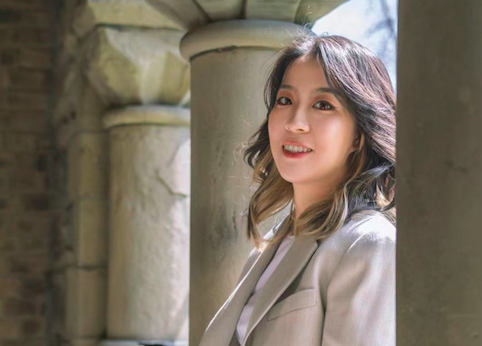 Master of Education in Counselling Psychology - Global Mental Health Field (CP-GMH)

, Class of 2022
---
What are some words of wisdom/encouragement you would give to a new or incoming student in your program?
Be present, not perfect. As a novice therapist, I often thought I couldn't say the wrong thing in therapy, and if I said something inadvisable, I would be perceived as unprofessional. And such thoughts tend to limit me. It was like I was carrying a heavy backpack full of my ambitions as a newbie, my responsibilities, and my anxiety when facing the client, but they crushed my expertise at the bottom of the pile. As I began to feel the emotions and situations of the moment, I found that what I had learned at OISE and practicum would slowly come to the surface. "I don't need to be a perfect therapist" because the journey to become a therapist is full of opportunities and challenges and is a process of growing with the client.
What next?
I will pursue the journey to become a therapist. I might go back to school for an advanced degree in the long term.
Why OISE?
OISE is a multicultural, inclusive and supportive community. The coursework perfectly matches the international setting, so I could learn counselling skills and techniques from different cultural perspectives, especially in practicum, which I could practice and get effective feedback from my supervisor. The peers I met here are so talented. The instructors are proficient, and I can learn new skills in every class. Additionally, there are loads of events in this community that could facilitate me to dive into a different culture and gain more knowledge.