Yin Lin
May 28, 2020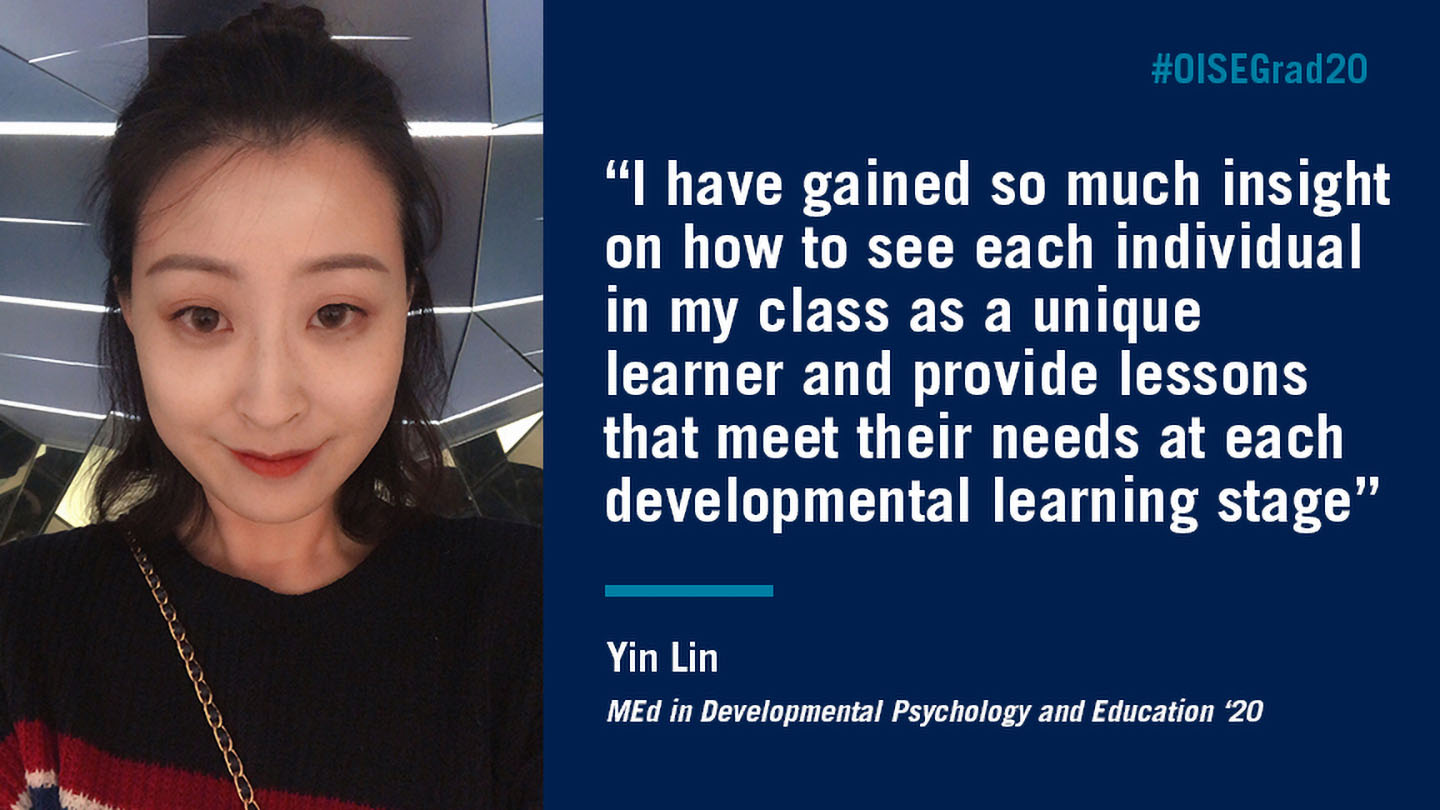 Master of Education in Developmental Psychology and Education (DPE), Class of 2020
---
What are some words of wisdom you would give to a new or incoming student in your program?
Use your time wisely and experience the most out of this precious graduate study by actively participating in different research studies. I spent most of my time volunteering in labs that are interesting to me in my last year of study, and it was a remarkable experience I could ever ask for in the past two years. I have learned so much about my strengths and weaknesses, and certain skill sets I need for my career and personal growth by actively working with teams of experts. 
What next?
I believe that early interactive learning plays a key role in shaping children's personality, psychological development and overall well-being, especially during this unprecedented time. As an Ontario certified teacher, I have started teaching in class at YRDSB in September. Meanwhile, I am also working on a meta-analysis in Becky Chen's bilingual research lab. 
Why OISE?
The MEd in Developmental Psychology and Education program provides the opportunity for educators to examine recent research studies and reflect on applications into teaching practice. With courses I've taken, and experience of working with school psychologists, I have gained so much insight on how to see each individual in my class as a unique learner and provide lessons that meet their needs at each developmental learning stage.