Zeenat Ladak
January 1, 2023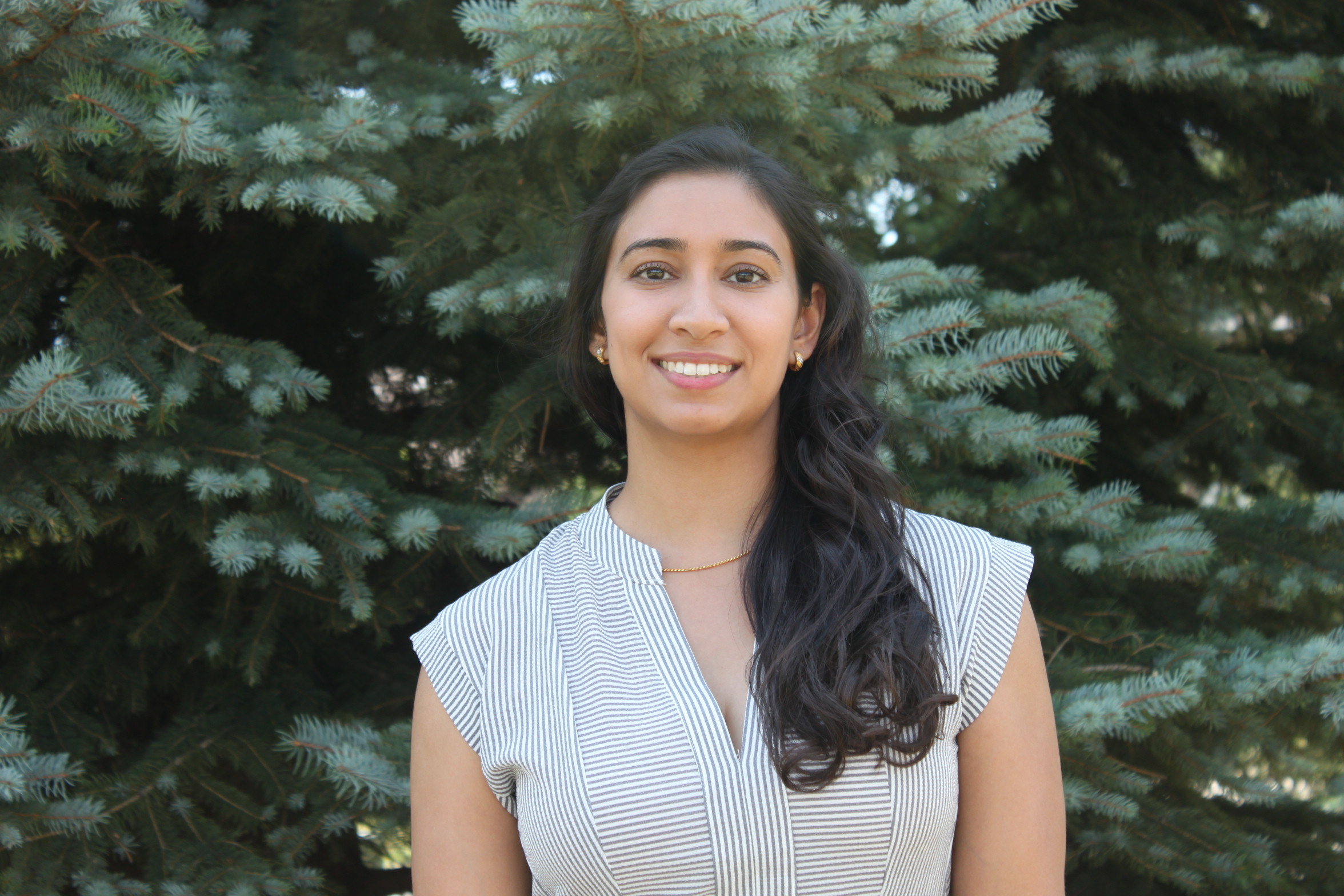 Program: Doctor of Philosophy in Developmental Psychology and Education
Expected year of graduation: 2025
---
What led you to apply to APHD at OISE?
There were two factors that drove me to the APHD program at OISE. The first was my supervisor, I connected with my supervisor, Rick Volpe, early on in the application process and knew from our initial conversations that we had a great understanding of one another and that we'd be able to work well together. We are still worlds apart, but I'd like to think that our openness and willing to learn from each other makes for a good student-supervisor relationship. The second aspect was the format of my DPE program, specifically the comprehensive component which allowed for an internship opportunity. This was a unique opportunity that I hadn't seen in any other program, and I was drawn to the opportunity of professional work experience. 
What was your past experience like?
My past experiences in academia have revolved around scientific discovery research in biomedical sciences. I did my Bachelors in Biochemistry and my Masters in Pediatric Neurology. I made the transition to qualitative exploratory research after my MSc when I worked in medical education research and implementation science. This experience led me to pursue the methods I am using in my PhD. Outside of academia and research I have worked in the non-profit sector in both marketing and leadership roles. A few non-profits I have worked with including Women in Science, Engineering and Research (WiSER) based in Edmonton and Brain Changes Initiative in Toronto.
Are there any past accomplishments that you would like to highlight?
A recent accomplishment to highlight is the CIHR Health Systems Impact Fellowship which I received in September 2022. This opportunity is a year-long fellowship with Women's College Hospital Insititue of Health System Solutions and Virtual Care which also comes will extensive professional development training. During this fellowship I am focusing on the national scale of healthcare initiatives at different stages of development, from initial design through to established networks. I am putting research into practice through delivery of implementation-science-informed coaching and consulting to support spread and scale of health care initiatives to improve care for children and their families.
What is one thing you like most about your experience so far at OISE?
I didn't realize it at first, but there has been so much potential for interdisciplinary networking and research at OISE. I see myself making connections from one field to another that isn't possible with other faculties that are so niche, whereas OISE has a variety of experts and interests. An experience that reflects this for me is my Graduate Assistantship from 2021-2022 with the Associate Dean Research, International and Innovation. In this GAship I was embedded in concepts of research impact which were very relevant to my work in implementation science and in general my overall identity as a scientist. This experience led to opportunities such as course development and instruction, and short seminar talks.
What is your favourite thing about Toronto?
Probably the food... I have lived in the GTA most of my life and the variety of food that you can get in Toronto is incomparable to anywhere else in Canada.
What does your "weekend" typically look like?
Sometimes I do work (though I try not to). I am usually spending time with my family or watching Netflix. I love going to the theatre to catch a movie or going out for dessert. 
What are some of your hobbies & interests?
I love travelling, even if its somewhere I have been a million times before. I enjoy reading a good book when I have the time; I like genres from rom-com to an autobiography. I also really like challenging activities like escape rooms or obstacle courses.  
What is your favourite type of cuisine?
I will never say no to Italian, but nothing is better than a home cooked meal.
Where do you see yourself after you achieve your degree from APHD?
I envision myself doing a post-doc, somewhere over-seas to diversify my experiences in research and culture. I'd like to work in an area that bridges between academia and healthcare. I enjoy the challenges of research and hope to continue working in research while incorporating aspects of implementation science.