Master of Education Virtual Open House

Registration for the 2023 Event is Now Closed
Discover OISE
Meet faculty, staff, and students as you explore eight programs featured at OISE's MEd Open House. Discover why OISE is globally ranked for graduate programs leading to careers in higher education, teaching and learning, and education research.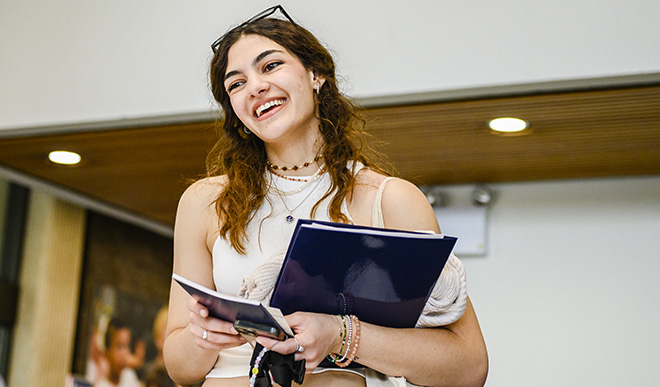 Application and Career Pathway Information
Event Agenda & Program Session Recordings
Hear from OISE'S Dean and Registrar
INTERNATIONAL STUDENT EXPERIENCE DROP-IN 
11:00 a.m. - 1:00 p.m.
Drop in to ask questions about becoming a student at OISE and the international student experience at U of T. Meet staff and current students at this drop-in booth.
INDIGENOUS EDUCATION NETWORK DROP-IN
11:00 a.m. - 1:00 p.m.
The Indigenous Education Network (IEN) is a group of students, faculty and community members who share a common commitment to and passion for convening anti-colonial education, elevating radical ways of knowing, organizing action and change, and deepening relations between Indigenous, Black, and Black-Indigenous peoples. A representative from the IEN will be present. 
OISE ALUMNI ASSOCIATION DROP-IN
11:00 am - 1:00 pm 
Hear from our talented MEd graduates at the OISE Alumni Association about volunteering, meeting people and joining exciting professional development events.
COLLABORATIVE SPECIALIZATION | COMPARATIVE, INTERNATIONAL AND DEVELOPMENT EDUCATION (CIDE)
11:00 am - 1:00 pm
Comparative, International and Development Education (CIDE) is one of the world's largest, most diverse and most dynamic graduate specializations in the field of comparative education. The broad and diverse scope of the CIDE specialization will appeal to both Canadian and international students interested in applying a comparative and international lens in their professional work at home or abroad.
*NOTE: This booth will be staffed from 11:00 am - 12:00 pm only and will provide information resources afterwards.
FAMILY CARE OFFICE DROP-IN
11:00 am - 1:00 pm 
The Family Care Office provides confidential guidance, resources, referrals, educational programming and advocacy for the University of Toronto community and their families. They raise awareness of family care issues central to achieving education and employment equity at the University of Toronto.
OISE LIBRARY
11:00 am - 1:00 pm 
The OISE Library is the largest education library in Canada. As you consider joining the OISE community, access information about the Library's collections, spaces, and services, as well as information about the OISE Library Student Advisory Committee.
NOTE: This booth is unstaffed and provides resources only.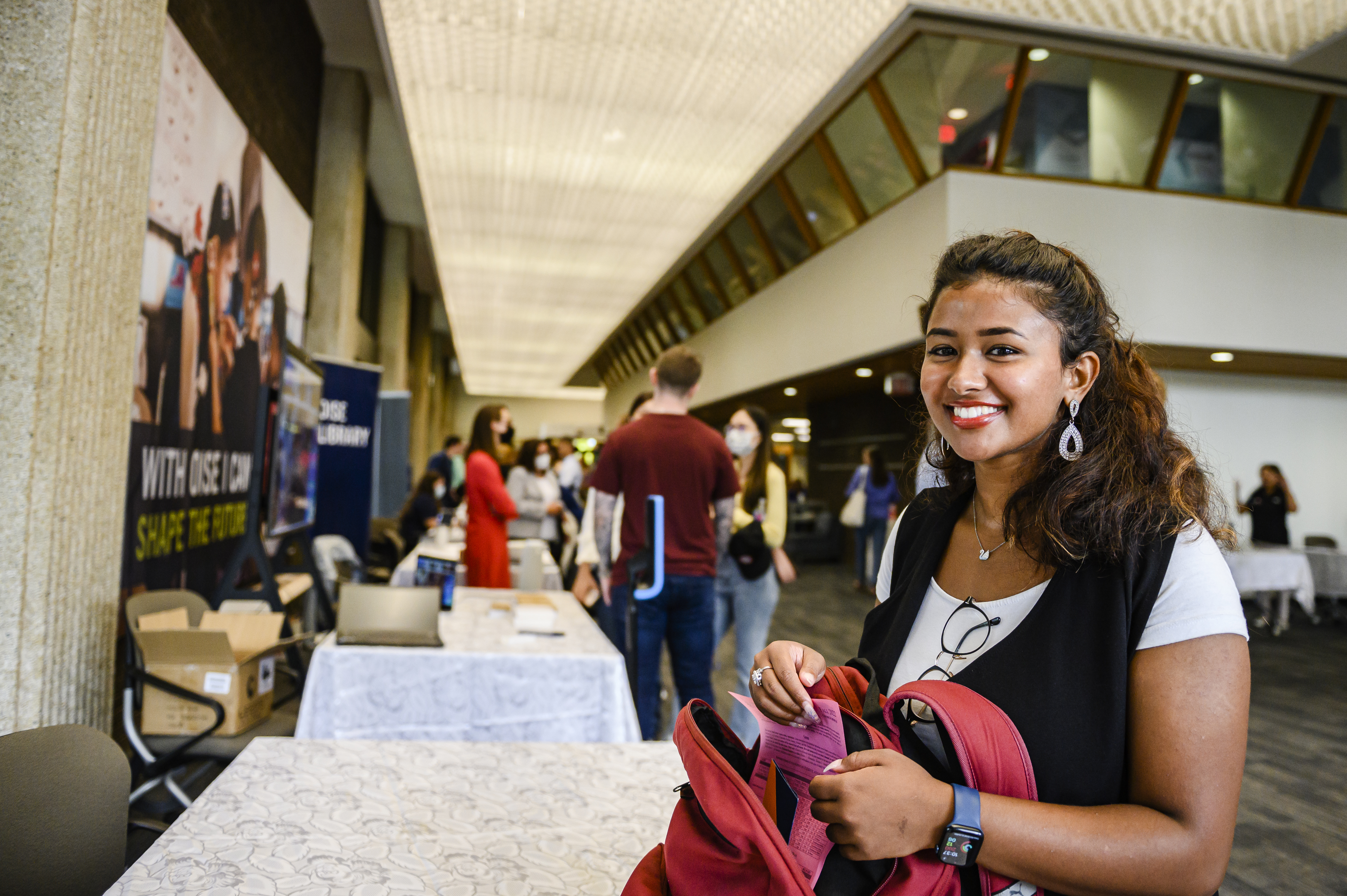 Explore Our Programs
Check out our Program Finder and discover the Master of Education degree program that is right for you. You can search based on your interests and filter the results by degree, department, study options and more.
Comparing an MEd Against MA & MT Degrees?
Master of Education (MEd) degrees are designed for professionals working in education-related fields. A Master of Arts (MA) degree is designed to provide opportunities for study, research, and theoretical analysis.
If you are looking for Teacher Education and a credential that leads to certification with the Ontario College of Teachers, then you should look at either the Master of Teaching (MT) or the Master of Arts in Child Study and Education (MA). 
About OISE
OISE is widely recognized as one of the world's leading centres of graduate studies in education, consistently ranking among the world's best. With outstanding faculty and staff, intellectually challenging programs, and a wide range of support services, we're committed to ensuring the best academic experience for all of our students.
OISE Together Hub
As a way of building community and supporting our students, we launched the OISE together hub. It includes a wealth of information, from wellness activities to virtual community building events.
2022/2023 Viewbook
Are you interested in learning more about OISE, student life, financial aid and tuition, course offerings or information related to international students? OISE's 2022/2023 Viewbook includes all of this information and more.
Wellness at OISE
Learn more about Wellness at OISE
Are you ready to further your education with OISE?
While OISE's primary admissions deadline has passed, spaces are still available for programs starting in September.
Visit our admissions pages to get the full list of programs currently accepting applications to find one that fits your career and research goals.