Endorse the Global March to End Fossil Fuels: September 16 in Toronto
September 8, 2023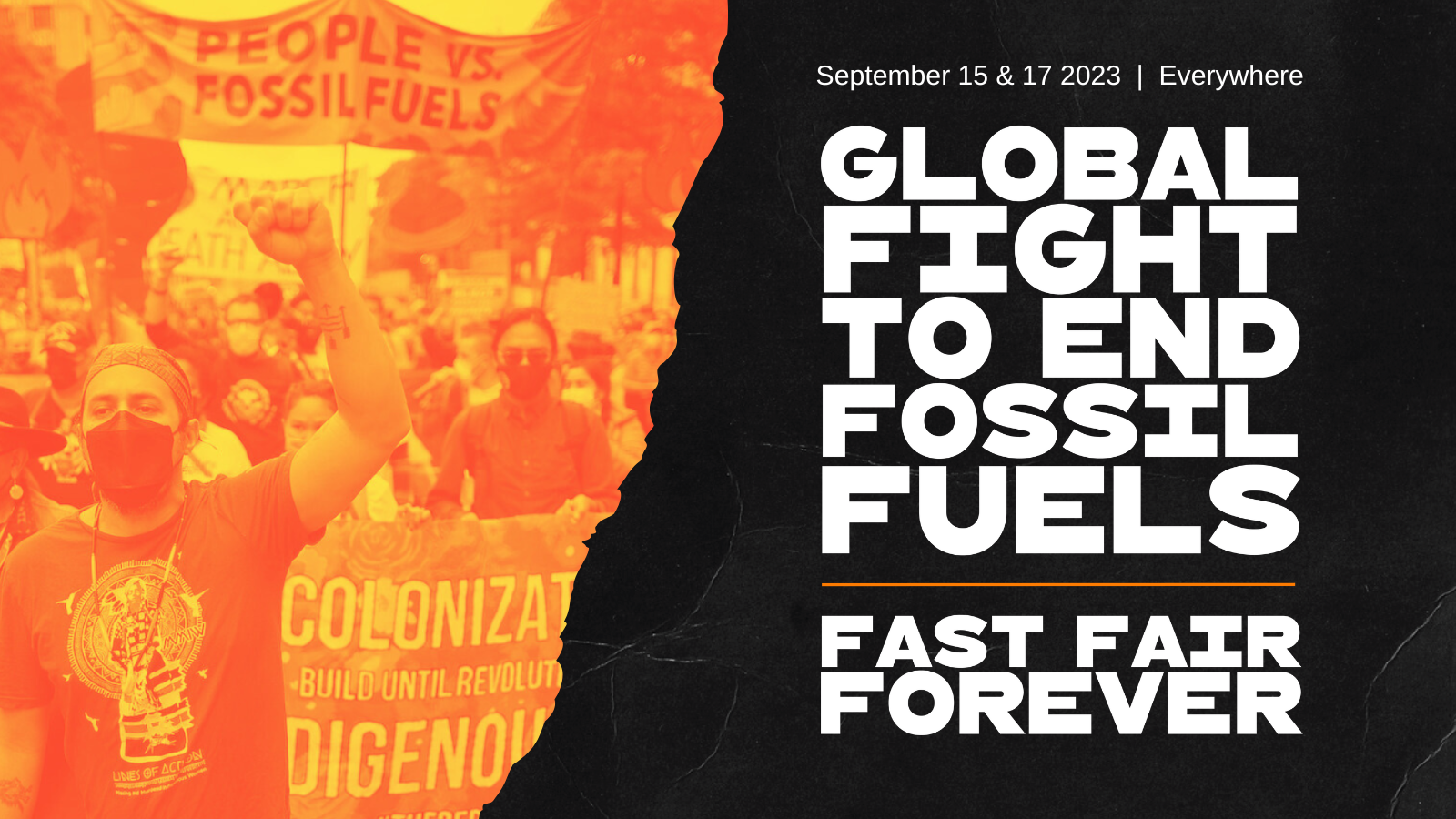 This summer's painful wildfires have demonstrated how serious the climate crisis has become. We know that fossil fuel corporations are major culprits in this crisis: they continue to expand massive transnational profits while our world is under attack.
It is time to end fossil fuel expansion and begin building new relationships with the lands, waters and each other - join us on the Global March to End Fossil Fuels which will be held around the world on September 15-17, 2023 (on September 16 if you are in Toronto).
If you are interested in endorsing the march, you can do so through this form. Please consider endorsing, attending and sharing the march in your networks!