Inclusion in Action Speaker Series - Centering Justice and Human Rights in What We Say and Do About Environmental Racism and Climate Change Inequities
October 21, 2023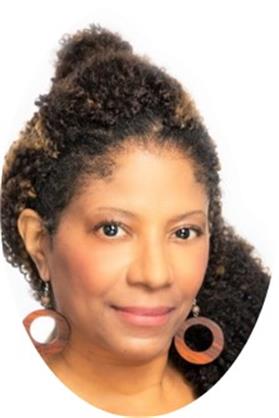 Inclusion in Action Speaker Series
The Inclusion in Action Speaker Series is back for its second year. The goal of this series is to host local and international experts, academics, and advocates to increase dialogue and understanding of equity, accessibility, and inclusion in postsecondary environments. Through an intersectional lens, the series focuses on systems of discrimination with the aim of dismantling attitudes and processes that uphold ongoing exclusion and marginalization.
Date: November 30, 2023
Time: 10:00 am – 11:30 am
Format: Virtual – Zoom Platform. Accessibility Information for Zoom.
Audience: Faculty, Staff, Students, and External Community Members
Participation: Participants will be invited to ask questions towards the end of the session.
Accessibility: If you have any accessibility questions or are looking for further information on how we might support your participation including accommodation requests, please contact s.baig@utoronto.ca, and we will work with you to make appropriate arrangements.
Cost: Free
Further information and registration
Centering Justice and Human Rights in What We Say and Do About Environmental Racism and Climate Change Inequities
In this presentation, Dr. Ingrid Waldron (Professor & HOPE Chair in Peace and Health, Global Peace and Social Justice Program, Faculty of Humanities, McMaster University) will discuss the relationship between environmental racism and climate change inequities and their impacts in Indigenous, Black, and other marginalized communities in Canada. She will examine Canada's role in creating and maintaining environmental racism and climate change inequities by highlighting how the relationship between environmental racism and climate change inequities is rooted in "place" or geography, slavery and colonialism, and a legacy of structural inequities in these communities.