Exploring Equitable Approaches to Outdoor Learning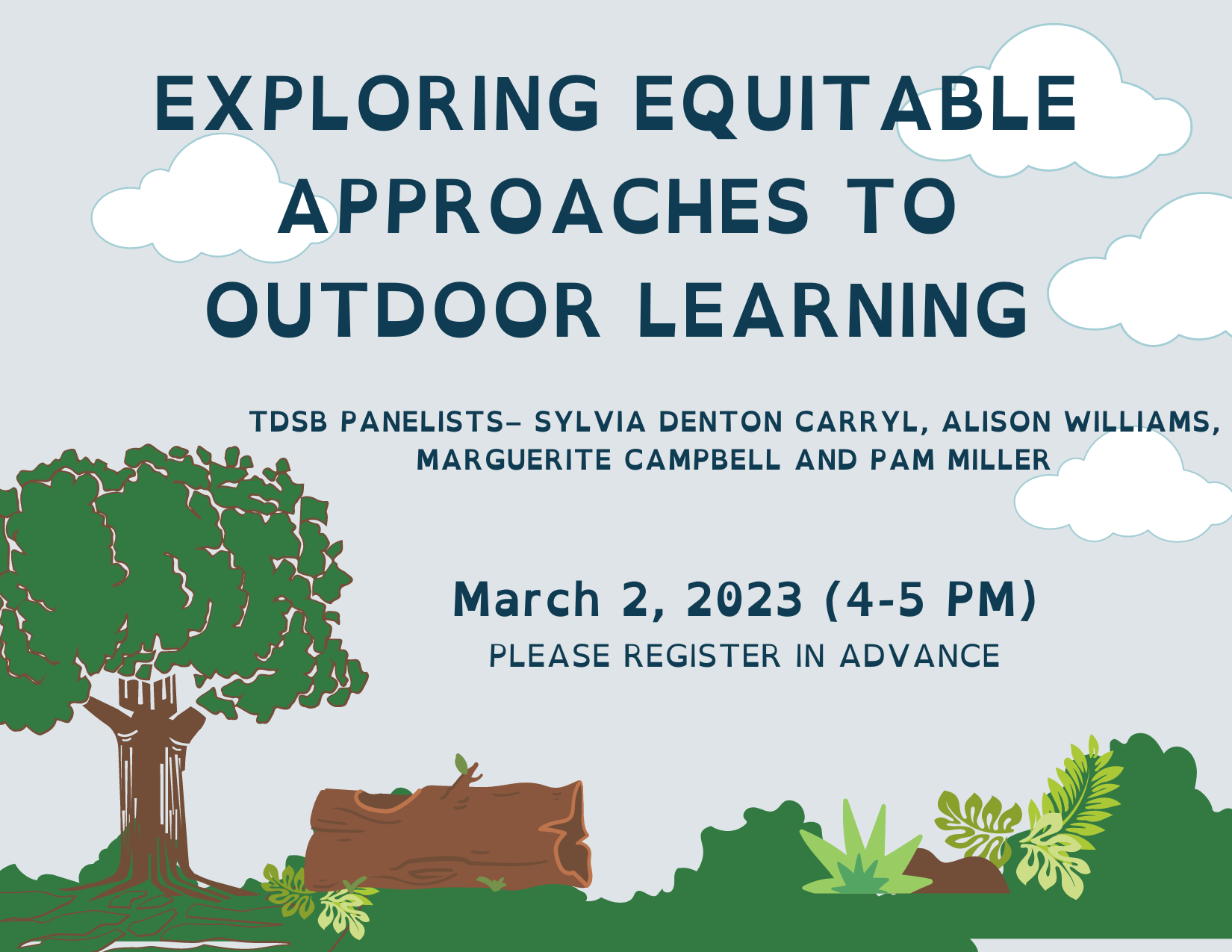 As education comes to understand the benefits of outdoor learning for students' mental and physical health, how can teachers ensure they are implementing equitable approaches to this learning for all students? This webinar explores how to better understand the needs of students who come from a range of cultural, racial and socio-economic backgrounds, and how to meet their needs in equitable ways when situating learning in natural and built environments, in schoolyards and community settings. Join an expert panel experienced with outdoor learning in the TDSB – Sylvia Denton Carryl, Alison Williams, Marguerite Campbell and Pam Miller – as they share principles and strategies to support equitable approaches to outdoor learning.
The event webinar recording can be viewed here.