Inspiring Teaching & Learning for Earth Day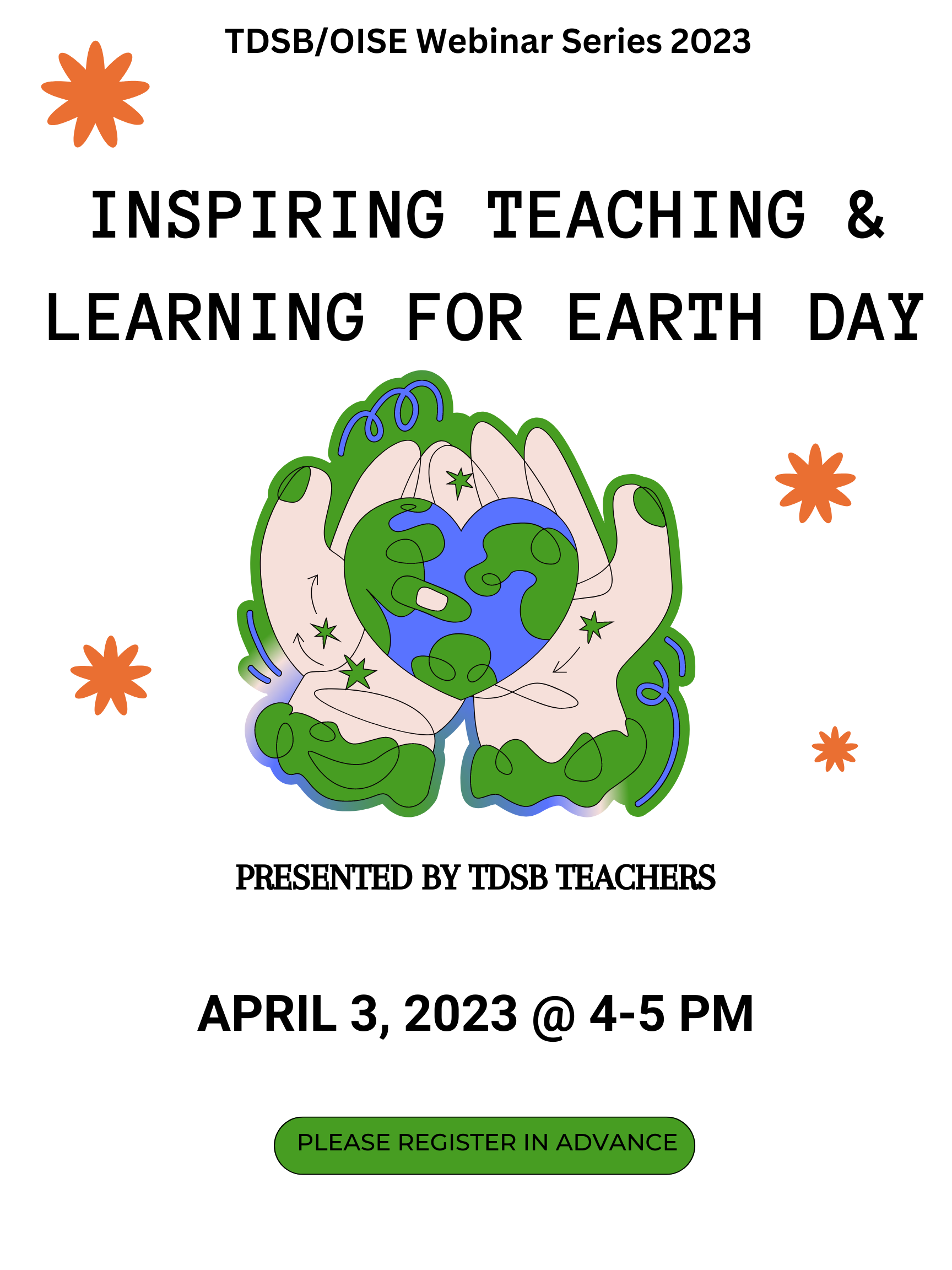 April signals the return of spring, and a reminder of the importance of environmental learning for teachers and students alike with the arrival of Earth Day on April 22nd. This annual event can be used as an impetus to engage school communities in environmental and sustainability education throughout the month of April, not just for one day. Join this webinar to learn from experienced TDSB teachers as they share their inspiring ideas for teaching and learning through Earth Day/Earth Week activities that can be done with a class or whole school.
The event webinar recording can be viewed here.