Sustainable Development: An Emerging Mandate for Universities Worldwide?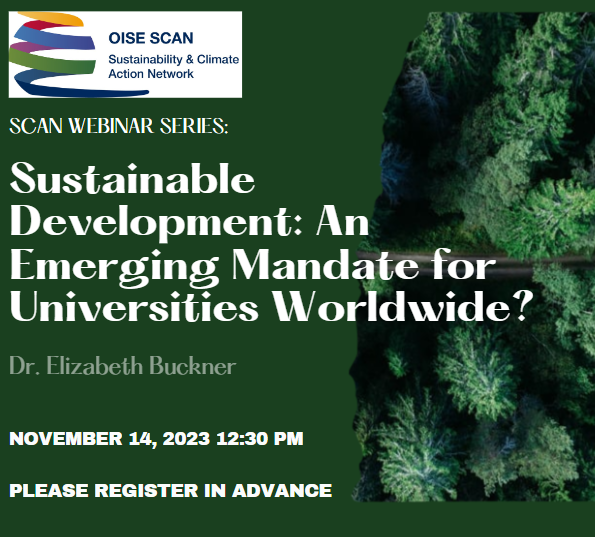 This talk examines sustainable development as a new mandate for universities worldwide. Drawing on a random sample of 3,000 universities worldwide, Canadian Research Chair Elizabeth Buckner examines what types of universities are most likely to explicitly include sustainability and sustainable development in their mission and vision statements and how they frame their commitments to sustainable development.
---
About the Speaker
Dr. Elizabeth Buckner is an Assistant Professor of Higher Education at the Ontario Institute for Studies in Education (OISE) at the University of Toronto, where she also holds the Tier 2 Canada Research Chair in Higher Education for Global Sustainable Development. Her research examines how global trends affect higher education and one strand of her work focuses on how universities are integrating sustainable development into their missions and operations. She is currently the PI of a 4-year SSHRC Insight Grant Higher Education for Sustainable Development: An Emerging Global Mandate, a 3-year Partnership Development Grant on The Future of Internationalization, and an Insight Development Grant on how and why universities around the world are participating in sustainability rankings.