(Re)Building Community & Inclusion on School Ecoteams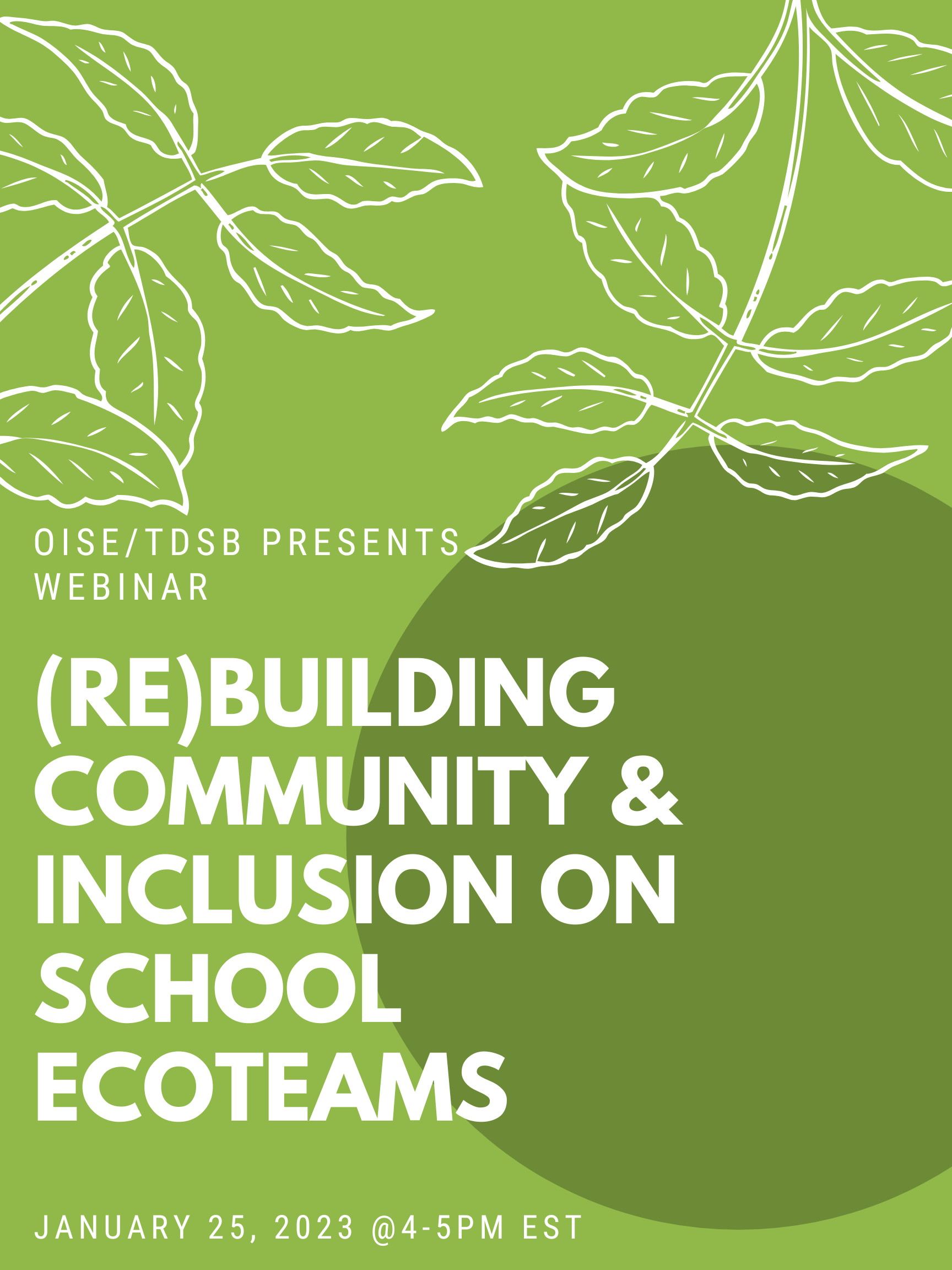 While school EcoTeams struggled to find ways to meet during the height of the pandemic, TDSB teachers and students are creating new pathways to re-establish Ecoteams' presence and deepen their impacts to address the climate crisis. Join a panel of TDSB teachers - Cynthia Roulston, Melody Hamdule, Matthew Kinasz, and Alexandra Goumakos  - as they share their strategies for (re)building their school EcoTeams to work towards a strong sense of community and inclusion. 
Webinar recording can be viewed here.