Ana Zdravkovic
October 1, 2021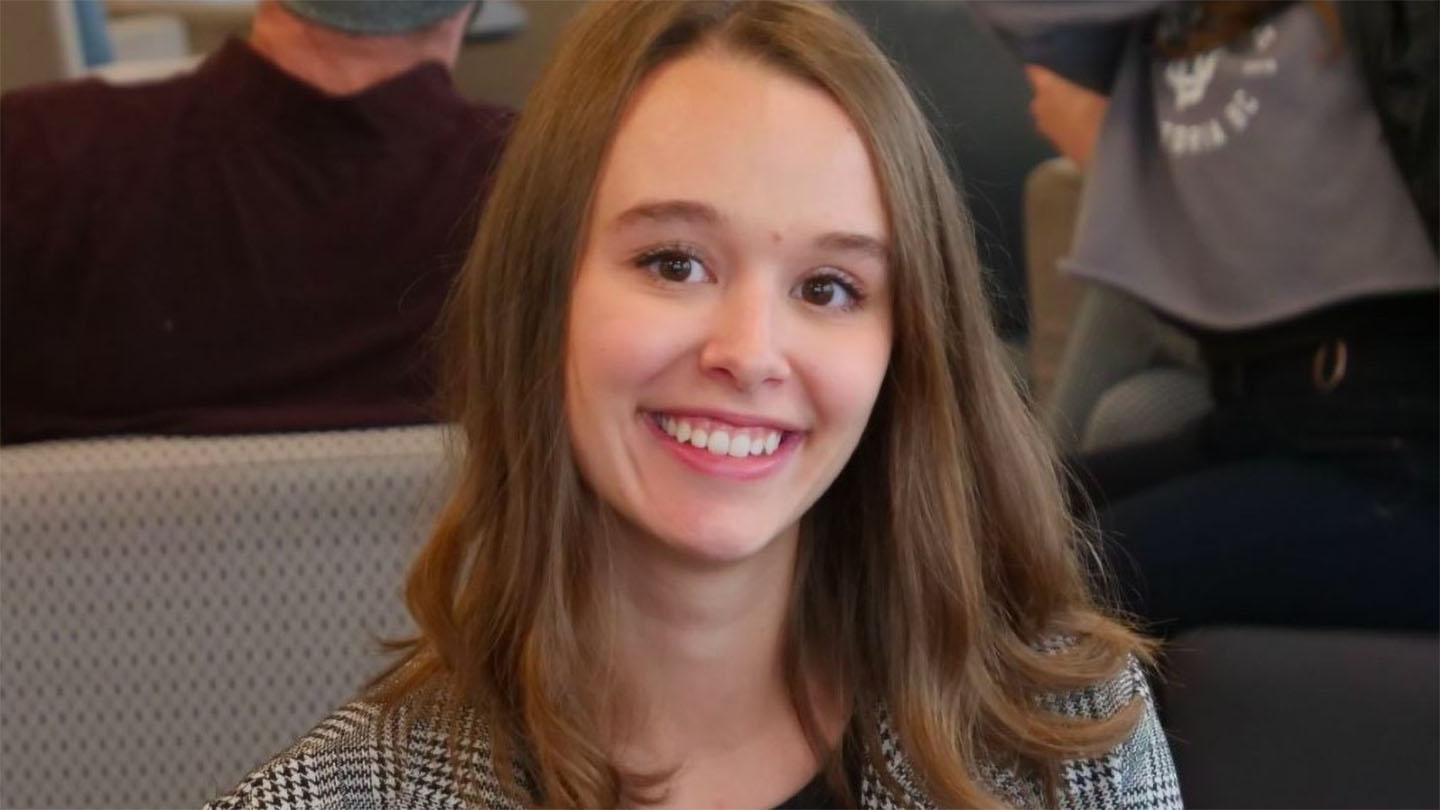 Program: Doctor of Philosophy in Developmental Psychology and Education (DPE)
Expected year of graduation: 2023
---
What led you to apply to APHD at OISE?
After completing my undergrad at McGill, I knew I wanted to return home to Toronto and complete my graduate studies. I was drawn to OISE for the incredible reputation, staff, and research. I started as a volunteer research assistant in Dr. Earl Woodruff's ELO lab and felt extremely passionate about the ongoing research in the lab. I applied to the DPE program with the goal of conducting applied research in the field of education. Four years later, I am still here and conducting research that I hope will help young students with learning anxiety, namely mathematics anxiety.
What was your past work experience like?
During my undergraduate degree, I worked in a few labs during the school year and at Sick Kids as a summer research student. Following undergrad I worked as an IBI/ABA Therapist and volunteered in a number of different labs. I tried to get as much experience in a variety of different places so that I could figure out exactly what I wanted to do for my graduate studies.
Are there any past accomplishments that you would like to highlight?
My greatest accomplishment is that I have learned to use the skills I gained while at OISE and apply them to numerous work positions. I find that being able to apply my skills to work in many different fields has been extremely valuable.
What is one thing you like most about your experience so far at OISE?
The interdisciplinary approach to course work and research is what I have enjoyed most about my experience at OISE so far. There are so many opportunities to get involved at OISE in a wide range of activities. I have always been welcomed into different labs with open arms and gained so much valuable experience and knowledge.
What is your favourite thing about Toronto?
What I love most about the city of Toronto is the diversity. This includes different cultures, languages, foods, architecture, and events. The diversity is what makes Toronto so unique and special!
What does your "weekend" typically look like?
I am a person who thinks that disconnecting from work and academics on the weekend is extremely important. I like to actively make a choice to spend time away from my computer and focus on spending time with friends, family, and loved ones. I especially like to spend my weekends outside, even when it gets cold and snowy! 
What are some of your hobbies & interests?
I love cooking. I find that it allows me to be creative and completely emersed by the activity. There is also nothing as thoughtful, in my opinion, as sharing a meal with your loved ones that you put time and effort into. Food has the ability to bring people together and I absolutely love that.
What is your favorite type of cuisine?
This might be the most difficult question to answer because I think it depends on my mood and cravings. Luckily, living in Toronto, you can literally get any type of cuisine. Some of my favorites include Japanese, Indian, and Italian.  
Where do you see yourself after you achieve your degree from APHD?
It may seem crazy to some, but after finishing my current PhD, I am hoping to pursue yet another degree at OISE. I just can't seem to get enough of this place! I am convinced that spending my whole life learning will make me the happiest and fulfilled. My goal is to gain as much knowledge and experience as possible in order to apply my research in both educational and clinical settings to help young students thrive during their education.