Departmental Students' Association
Who is your Applied Psychology & Human Development (APHD) Student Association? Learn more about each member below! We sat down with each member and got to know each of them a little bit better. We will continue to share more information from your APHD Student Association on this page throughout the year, so keep an eye out here!
Meet your 2022-2023 APHD Student Association
Si Jia Wu,

President, DPE PhD, Year 3
Si Jia has worked with APHD students, faculty, and staff in various roles over the last decade. These experiences have fostered a passion for helping students navigate graduate school. Whether it is questions about resources, degree requirements, or career plans, Si Jia will help. As a first-generation student, she has encountered challenges ranging from imposter syndrome to familial disapproval to issues of representation. Si Jia's goal in this position is to support students by creating opportunities for student connection, learning, and growth. 
Research focus: Psychophysiology, Stress, Emotion, Youths, Reading Fiction
After my degree, I want to: Keep doing my research as a postdoctoral fellow or tenure-track professor.
Remarks to APHD students: Reach out! Approach, ask questions, share your thoughts! You'll find yourself learning through conversations with students, faculty, and staff. We have a supportive community that wants to connect with you and build long-lasting relationships.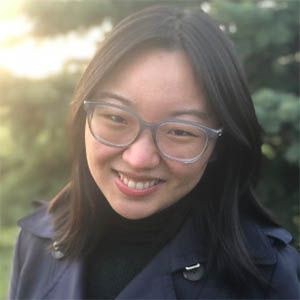 Teresa Orbillo, Vice-President,

DPE MEd

, Year 2
Teresa is a second year Master of Education student in the Developmental Psychology and Education program, with a program emphasis on Program Evaluation. She is also a member of the OISE Alumni Association Student Advisory Committee helping conduct events that foster community engagement. Teresa is on the communications team for the Canadian Evaluation Society (CES) Student Emerging Evaluator Network, working to promote and enhance evaluation practice nationally. As a Neurofeedback Therapist, she values interpersonal connection and helping individuals reach their goals! Her goal with the APHD SA, is to improve student engagement, and to have fun while doing so!
Research focus: Physiological Reactivity, Emotion, Autism and Neurofeedback
After my degree, I want to: Become an entrepreneur, melding my clinical, research and evaluation skills. If I am making a positive impact on lives, I'll be happy!
Remarks to APHD students: A warm welcome to all APHD students, I am beyond excited to work with all of you this year! Feel free to email me at teresa.orbillo@mail.utoronto.ca with any questions, concerns or if you just want to talk!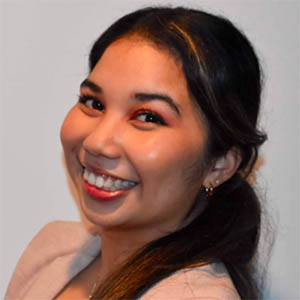 Samantha Burns, Finance Officer, 

DPE PhD, Year 2
Samantha is currently a Ph.D. student in the Developmental Psychology and Education program and looks forward to being a part of this student organization and OISE community at large.
Research focus: Research Methods, Child Development, and Early Childhood Education and Care Policy
After my degree, I want to: Get an academic position.
Remarks to APHD students: There is endless information to learn here, just take it one step at a time and remember that mistakes are a part of the student learning experience! And you are a part of an incredible community, at all levels (faculty, staff, and students). So let's learn together!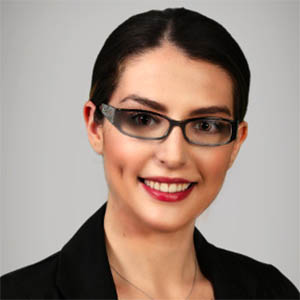 Kai Elias Forcey-Rodriguez

, Equity & Diversity Officer, 

DPE MEd, 

Year 2
Kai is grateful to be one of the executive officers of the APHD SA! Kai is an Autistic second-year Master of Education student in the Developmental Psychology and Education program specializing in Special Education and Mental Health. He is a long-time advocate for equity and works to ensure diverse communities feel heard, seen, and have their needs met. His field training in mental health support provision, 3 years of experience as a special ed. and ELL teacher, fluency in eight languages, and extensive cultural competence help him provide his best possible support to others. Kai's most notable accomplishments so far are: becoming one of the first Autistic people of his generation to co-lead workshops for both faculty and students in the field of education and psychology about Autism, autistic mental health, and inclusion along with authoring and submitting for publication a paper about risk factors for and how educators and communities can prevent self-harm and suicidality among Autistic people and another one reviewing Person first language: How to address ableism and medicalized language in special educator and practitioner training programmes. As the Equity, Diversity, and Inclusion Officer and a member of the APHD Racialized Student Team, he will strive to bring mental health and equity to the forefront including disability community mental health.
Research focus: Autism and Mental Health: creating frameworks to prevent suicide and nonsuicidal self-Injury in Autistic people, addressing ableism and the use of the medical model in special educator and practitioner training, supporting the establishment of a formalized Canadian preservice special educator/inclusive educator training programmes that follow frameworks that promote Diversity, Belonging, Inclusion, and Equity (DBIE), and how to address and review whether accessibility and mental health services in higher ed. institutions are accessible and provide proper support in order to improve them. 
After my degree, I want to: Become a special education consultant supporting families and schools (primary and post-secondary) and a therapist/life coach for Autistic people of all backgrounds and also work as a supervisor of parent educator and support programs for children, adolescents, and adults with disabilities. I want to also help train practitioners on how to best support and work with autistic people. 
Remarks to APHD students: Warm welcome to all APHD students both new and returning! I am looking forward to connecting with you all! This is a great place to both learn, share perspectives, and challenge or review current established methods or frameworks in the education and psychological field. Fortune favors the bold so embrace your curiosity and ask challenging questions and actively listen to others' stories for this is how we change the world for the next generation and those we support professionally.