Departmental Racialized Students Group

The APHD racialized student group are a group of students who come from diverse backgrounds. This group of students came about to support each other and to help build connections with fellow students in similar positions. 
This group often plans a variety of events and get together throughout the year to support fellow racialized students within the department. Meet the team leaders!
---
Krystina Raymond (she/her)
Krystina Raymond is in her fourth year of the PhD in Developmental Psychology and Education under the supervision of Dr. Becky Xi Chen. Her doctoral research focuses on the development of language and literacy skills in bilingual speaking children, and their contributions to reading comprehension. Krystina is devoted to issues supporting bi/multilingual education and is passionate about helping students and particularly through the lenses of antiracism, equity, diversity, and inclusion. She also is a French-English bilingual elementary school teacher and academic coach in Montréal, Québec.
Ask me about…bi/multilingual language and literacy research, living in Montréal, being Guyanese/ Québecoise, navigating academia through the EDI lens, joining the PhD DPE program as an out-of-province student, and joining APHD department committees.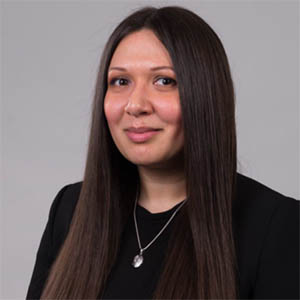 Calpanaa Jegatheeswaran (she/her)
Calpanaa Jegatheeswaran is a doctoral student in the Developmental Psychology and Education program at the Ontario Institute for Studies in Education (OISE). She studies how environmental risk factors and quality of parenting impact children's development during their formative years under the supervision of Dr. Michal Perlman.
Ask me about … Being Tamil-Canadian, dealing with intergenerational trauma, mental health struggles as a graduate student, work-life balance, and South Asian Art and Culture (including Bharatanatyam, Veena, and Carnatic music).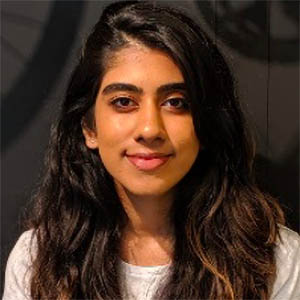 Aminah Chambers (she/her)
I am a fifth year PhD student in the Developmental Psychology and Education program in the Youth Justice Lab under the supervision of Dr. Michele Peterson-Badali. My research interests are adolescent mental health and improving outcomes for justice-involved youth. Using both qualitative and quantitative methods, I am examining court processes for youth and their families who encounter the justice system, and ways that courts can identify and address the complex needs of youth with mental health issues.
Ask me about…being an international student and Canadian permanent residency/citizenship!
Nivatha Moothathamby (she/her)
I am a first-generation university student, currently pursuing my Doctor of Philosophy (PhD) in Developmental Psychology and Education, under the supervision of Dr. Richard Volpe. Being raised by parents and grandparents who sought asylum in Canada, as refugees in the 1980s, I strongly and proudly identify as a racialized, Tamil-Canadian. Being brought up by a family who had faced a myriad of social injustices in their lifetime, due to systemic oppression and colonialism, I was enticed by the system of equity and social justice. All leading to my decision to take a firm stand towards decreasing intergenerational trauma and varying forms of discrimination.
Ask me about …mental health experiences, educational experiences, race, and social inequality.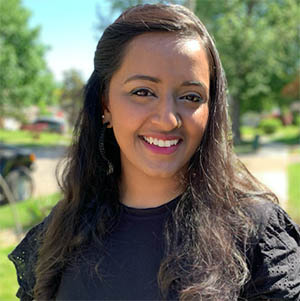 Anneesa Singh (she/her)
I am a third year PhD student in the School and Clinical Child Psychology Program. I'm also a TA at the University of Toronto, a psychometrist at the Chrysalis Centre, a member of the Better Behaviours Service team at CAMH, a practicum student at the Centre for Interpersonal Relationships, and the mother of an amazing 9-yearold girl. My research examines cognitive and emotional factors that underlie and maintain behavioural difficulties in children with Attention-Deficit Hyperactivity Disorder, Oppositional Defiant Disorder, and Conduct Disorder.
Ask me about…balancing work, family, and research while in graduate school!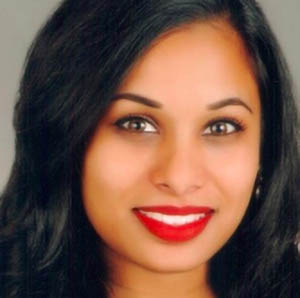 Jenny Hui (she/her)
Jenny is a first year PhD student in the Counselling and Clinical Psychology program. Her research interests are lived experiences of people with intersecting identities (e.g., 2SLGBTQ+ people of colour); incorporating these experiences into counselling and psychology, increasing representation of individuals and communities who've been traditionally marginalized in research literature and her master's thesis specifically focuses on the lived experiences of bisexual youth of colour in Canada.
Ask me about…the Master of Arts in Counselling and Clinical Psychology (MA CCP) program, being a UofT undergraduate and/or graduate student (I've had experiences with both!), reading, books, fiction, non-fiction—I have a soft spot for fiction and memoirs written by & about people of colour and 2SLGBTQ+ folks, the Toronto Raptors and NBA related anything, Dogs!, Where to find cool/interesting cafés (and/or bubble tea) in Toronto, Music—I compulsively make Spotify playlists, Vancouver—I grew up there!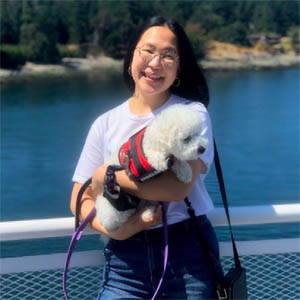 Kai Forcey-Rodriguez (he/him)
Kai Forcey-Rodriguez is a Latinx-Autistic second year Master of Education student in Developmental Psychology and Education program specializing in Special Education and Mental Health. His research and professional focus are raising awareness of mental health of Autistic/disability community members and their families along with addressing ableism and promoting alternatives to medicalized terminology used in the psychological and education fields to promote inclusion of all people. For 13 years in various capacities, he has advocated and promoted equity by working to ensure that diverse communities feel heard, seen, and worked with them to make their needs met. He firmly believes that everyone deserves someone there for them to support them in times of need and his field training in mental health support provision, ability to speak eight languages fluently, and knowledge of many cultures helps him provide his best possible support to others. Kai's most memorable accomplishments within the first year of the program were becoming possibly one of the first Autistic people of his generation to lead workshops for both faculty and students in the field of education and psychology about Autism Acceptance along with mental health and authoring a paper he submitted to the Canadian Journal of Autism Equity about risk factors for and how educators and communities can prevent self-harm and suicidality among Autistic people. After graduating he hopes to become a special education consultant supporting families and schools (primary and post-secondary) and a therapist/life coach for Autistic people of all backgrounds.
Ask me about… inclusive teaching/clinical practices, Autism and his three savant areas, motivation enhancement therapeutic methods, music, doing voice impressions, and advocacy/activism.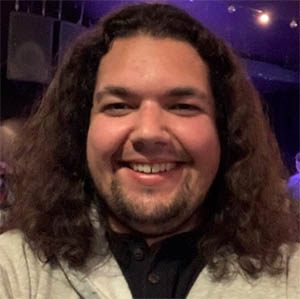 Naseem Rine-Reesha (he/him)
Naseem Rine-Reesha is completing his MEd and beginning his EdD in Counselling Psychology (CP). He also works as a therapist/counsellor in private practice. His esearch interests include critical multicultural counselling and psychotherapy, psychoanalysis and analytical psychology, integration of psychotherapeutic modalities, and vocational psychology.
Ask me about... literature, music, drama, and art; finding funding; and balancing academic and vocational pursuits (I'm still working on it!).