2023 Fall Convocation Hub
Congratulations from OISE Dean Erica Walker
Congratulations to OISE's Class of 2023! Completing a graduate degree is a major milestone by any measure. But when that degree is earned at the number one faculty of education in Canada during a global pandemic, crossing the University of Toronto's convocation stage becomes a life-defining moment. 
Some might say that you are primed for success in spite of the challenges of the last few years; at OISE, we believe you will succeed because of them. As graduate students, you were at the heart of our ground-breaking efforts to usher in new paradigms in teaching, learning, research, and engagement. Your experiences will continue to inform your work as OISE alumni, committed to transforming lives through education, leadership, innovation and creativity. 
As an OISE graduate, you are now part of a worldwide network of more than 100,000 alumni improving the world. Our graduates include Order of Canada recipients, an Ontario premier, cabinet ministers, award-winning teachers, social entrepreneurs, clinical psychologists, university and college professors and researchers, CEOs, policymakers, and more. 
I urge you to become an active participant in this one-of-a-kind network. Join in our many special alumni events, subscribe to our newsletter, access our career supports and read how OISE alumni just like you are making an impact—and, in time, share your knowledge and expertise as a mentor to new generations of OISE students.  
Above all else, please keep in touch. Because even though you have much to celebrate today with the many family and friends who helped to get you here, we think your future is even more promising. 
Thank YOU for having chosen OISE. We can't wait to see what you do next!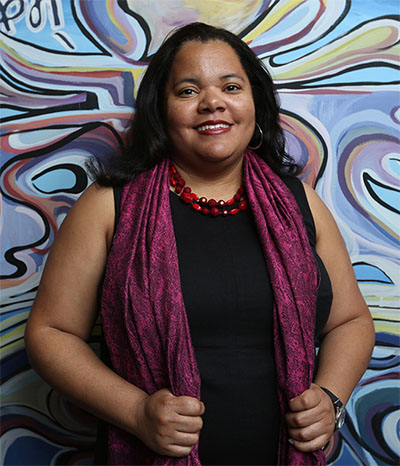 Memories from your big day
Convocation Ceremony Photos
Your convocation photos are now online. Tag yourself and your fellow graduates! 
Convocation Ceremony Video
Want to re-live convocation or share your big moment with friends and family? A video of your convocation ceremony is now online.
Convocation Speaker
Denise Dwyer, an OISE alumna, has enjoyed an extensive legal career in the Ontario Public Service in roles including Assistant Crown Attorney and Director of Legal Services. Currently, she is the Assistant Deputy Minister of the Indigenous Education and Well-Being Division in the Ontario Ministry of Education, leading teams dedicated to developing policies and supporting programs that create equitable, safe, and inclusive learning environments for students. 
Her portfolio includes Indigenous education, student and staff well-being, safe and healthy schools, parent and student engagement, and equity and inclusive education. As the founder and president of the Black Female Lawyers Network (BFLN), Dwyer continues her efforts to advance equity, inclusion, and anti-racism. Her commitment earned her YWCA's Toronto Women of Distinction Award in 2017, and the OISE Young Alumni Council's InspirED Award in 2018. 
Dwyer holds a bachelor's degree in political science and economics from McGill University, a law degree from the University of Windsor, and a master's degree in adult education from OISE. Read OISE News' 2018 interview with Dwyer here.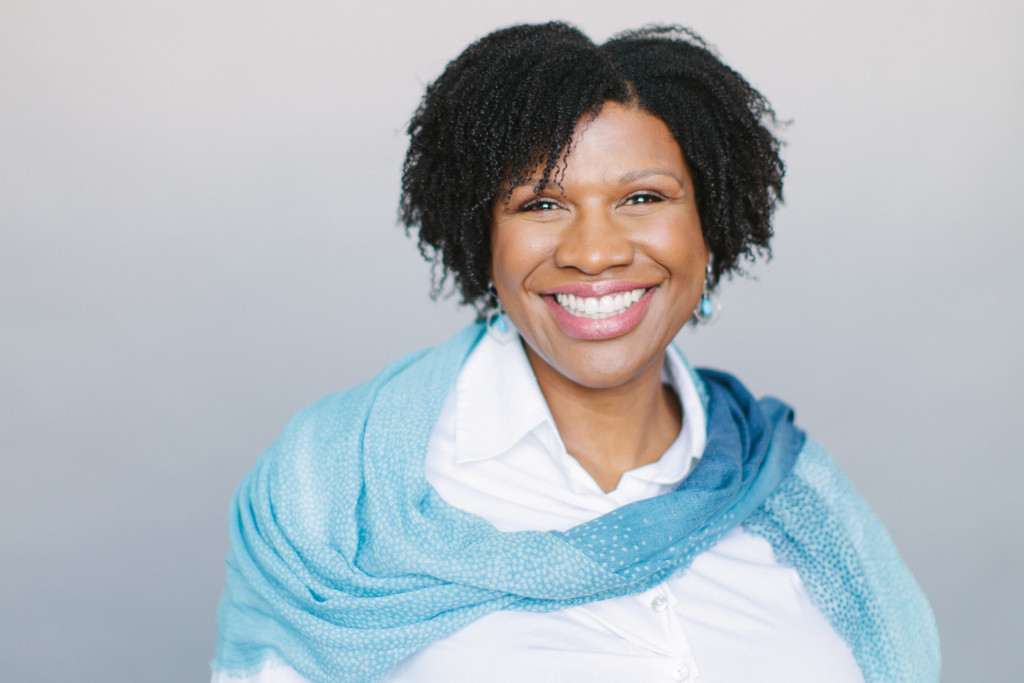 Convocation Stories
Doctoral student Christina Tjandra arrives at Fall Convocation with a second OISE degree, new research questions, and a self-published children's novel.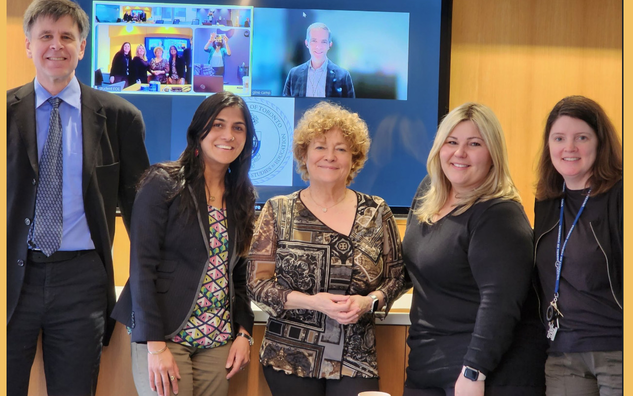 Nidhi Sachdeva, a doctoral candidate who successfully defended this thesis to her committee in April, was in high spirits talking about her successes this spring.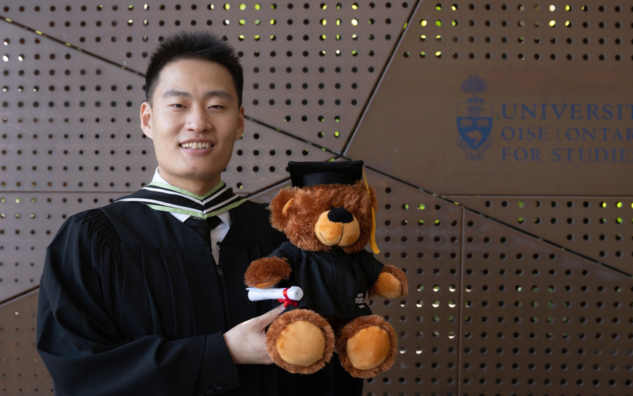 OISE alumni who graduated with virtual convocations return for in-person celebrations. More than 7,700 members of the Class of 2020 and Class of 2021 are expected to cross the stage at Convocation Hall.
Welcome To The OISE Alumni Family
Our alumni community – over 100,000 strong – is making an impact in education every day. With a degree from one of the world's top education faculties, you are now equipped with the knowledge and skills to help make the world a better and brighter place. As an alum, you have access to a wide range of benefits and services that will connect you to meaningful professional opportunities as well as fellow alumni and new friends.
There are perks to being an OISE alum
Stay connected with our alumni newsletter
Well Wishes From Your Fellow Alumni
Cindy Sinclair, MEd '09, PhD '17
"The world needs you. You have been given the tools to become a part of something big, and to be leaders in your areas. You are a graduate from the number one faculty of education in Canada. Pick up the baton and follow your dreams. Think big. Think outside the box. Most of all, believe in yourself."
Shakina Rajendram, PhD '19
"Know that you are not alone because you are now part of a global community of scholars – unified not by your geographical location, but by your joint commitment to transforming education towards equitable, socially-just, culturally-responsive, and high quality learning."
Sabrina Persaud, MEd '13
"I know this is a tough time, but remember there are so many skills that you've developed that are transferrable across different industries and sectors. You have so much passion, you are all so amazing and unique, and you are going to do so well. Reach out to your fellow alumni if you need anything at all."
Rumeet Billan, MA '10, PhD '14
"I want you to know that it is not about the legacy you want to leave, but how you want to show up every single day. I hope you enjoy every single moment and that you take the time to celebrate this incredible achievement. Congratulations!"
Shelley Murphy, PhD '12
"You've navigated a lot – especially in the last months. But with resilience, dedication and hard work, you have graduated from an institution that this year was ranked the 5th best educational institution in the world. You have much to be proud of."
Suleyman Demi, PhD '19
"Don't rest on your laurels. Put all that you have learned at OISE to good use and make a difference in your various communities. Be inspired by the historical moment we are in to change the course of history."
Professor Ann Lopez
"As OISE graduates, we are counting on you in these challenging times to lead the charge for social justice and equity wherever you may be and in whatever context you may find yourselves. Go out into the world and create that change."
Michael Salvatori, PhD '07
"Congratulations on the future that awaits you and the privilege to help students flourish. To help them become happy and productive citizens in our civil society. To connect their learning to their lived experiences, and to their discovery."
Liliana Compagnone, BEd '83
"My advice to you would be to send love ahead of you in everything that you do and everywhere that you go. You are never alone. Just look around and there will be someone there who is willing to help."