Nina Bascia Education Policy Symposium (NBEPS)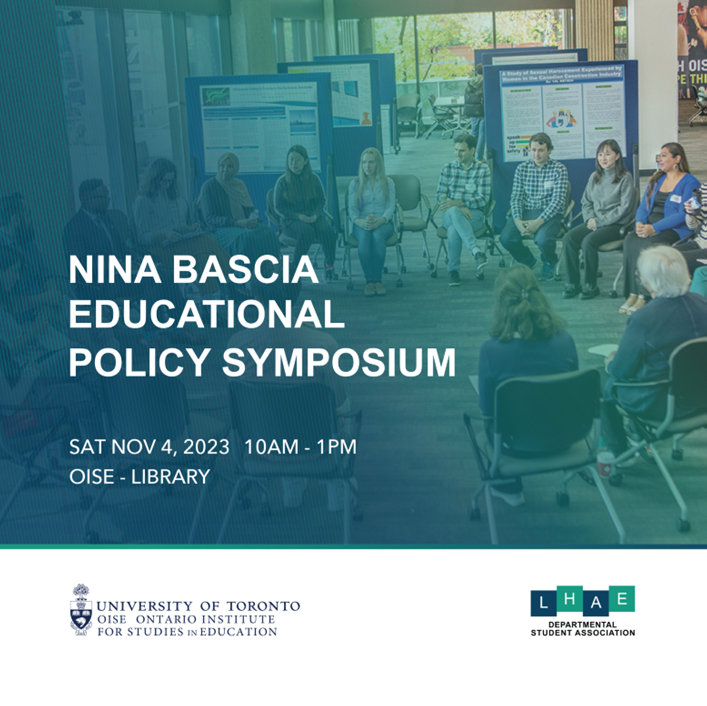 OISE Library
252 Bloor Street West
Toronto ON M5S 1V6
Canada
The LHAE DSA invites you to participate in the 2nd Annual Nina Bascia Educational Policy Symposium (NBEPS), in honour of Dr. Nina Bascia, Professor and long-serving LHAE Chair. OISE students will have an opportunity to showcase their research, conceptual paper, theoretical paper or case study through a printed poster format and gallery walk. The purpose of NBEPS is to prepare students for larger conferences while simultaneously offering an opportunity to disseminate their work in a low-pressure, inclusive environment, with the added benefit of peer-feedback.
This year's theme is: Navigating Educational Policy Landscapes: Challenges, Innovations and Perspectives 
This in-person conference is a great opportunity to network with peers/colleagues and faculty, as well as helps to prepare you for future conferences. 
This event will take place from 10:00AM-1:00PM on Saturday, November 4th in the OISE Library (252 Bloor St W), at the St. George campus. OISE students, staff, and faculty are strongly encouraged to attend.