Contact the Department of Leadership, Higher & Adult Education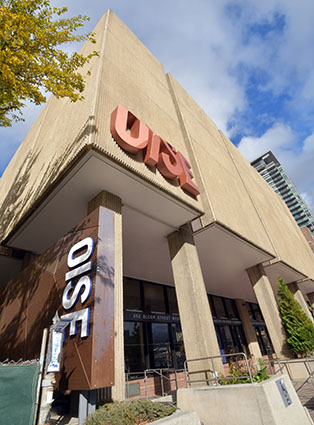 Address
Department of Leadership, Higher & Adult Education
Ontario Institute for Studies in Education
6th and 7th Floor, 252 Bloor Street West
Toronto, Ontario 
M5S 1V6
---
Questions About Applying?
For more information on Leadership, Higher & Adult Education programs contact: lhae.admissions@utoronto.ca
Office Hours
Remote Services: Mondays & Fridays
Staff presence on the 6th floor is minimal and focused on internal work. Staff are available for meetings over Teams/Zoom, by appointment.
In-Person Service: Tuesdays, Wednesdays, & Thursdays
Most staff are on site and available for in-person meetings as detailed below.
Student Services
Current students may meet with a Graduate Liaison team member during these hours, by appointment:
Tuesdays and Thursdays: 11:00am – 7:00pm
Wednesdays: 9:00am – 5:00pm
Current students contact: lhae.masters@utoronto.ca or lhae.doctoral@utoronto.ca; prospective students contact lhae.admissions@utoronto.ca
Students in CIDE (Comparative, International & Development Education), CSEP (Collaborative Specialization in Education Policy), or WLSC (Workplace Learning & Social Change) may meet with the Collaborative Specializations Administrator during these hours, by appointment:
Thursdays: 10:00am – 6:00pm
Operational Services
Financial & Operations Services
E.g. expense claims, contracts, payroll, facilities
Faculty and students may meet with the Business Officer or the Financial and Operations Assistant during these hours, by appointment:
Tuesdays and Wednesdays: 10:00am – 4:00pm
Communications & Special Projects
E.g. website, faculty research grants support, events, recruitment
Faculty and students may meet with the Communications Officer during these hours, by appointment:
Thursdays: 9:00am – 5:00pm