Departmental Students' Association
The LHAE DSA represents all graduate students in the Department of Leadership, Higher & Adult Education.
We collaborate with the department, and OISE administration to ensure that students' academic and professional needs are advanced. We are committed to increasing students' presence and awareness within the LHAE Department. Read the approved LHAE DSA Constitution. 
---
Want to learn more?
The LHAE DSA can be reached at lhae.dsa@studentorg.utoronto.ca or check our Facebook page.
Meet the 2022-2023 DSA Executive
Justin Patrick, President
Justin currently pursues a PhD in Educational Leadership and Policy. His research focuses on the politics and history of student government. He holds a master's degree in political science from the University of Toronto and a bachelor's degree in political science and history from the University of Ottawa. He also serves as the President of the Global Student Government, and his past experience includes executive roles in the International Association for Political Science Students and the University of Toronto Graduate Students' Union, as well as policy analysis and strategic planning roles for the Government of Canada.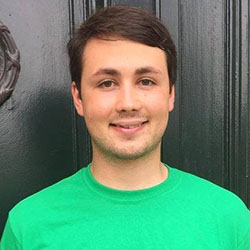 Henry Ssali, Vice President Academics
Henry is currently pursuing a PhD in Educational Leadership and Policy. His core research interests examine whether or not policy is loosely managed, and how institutional policies affect street-level bureaucrats in Higher Education. He holds a master's degree in education leadership and policy from OISE and a bachelor's degree in international relations from the University of Toronto. Having served in several leadership positions, Henry was in 2021 recognized as an emerging leader by Civic Action Leadership Foundation and has been awarded several accolades for his social justice work. He previously served as VP Communications for the LHAE DSA and is an elected student representative of the OISE Council. He also volunteers for the OISE Alumni Association. 
Alice Romo, Vice President Internal