LHAE Virtual Info Night
Are you interested in learning about our amazing graduate programs from current LHAE students and the Graduate Liason Team?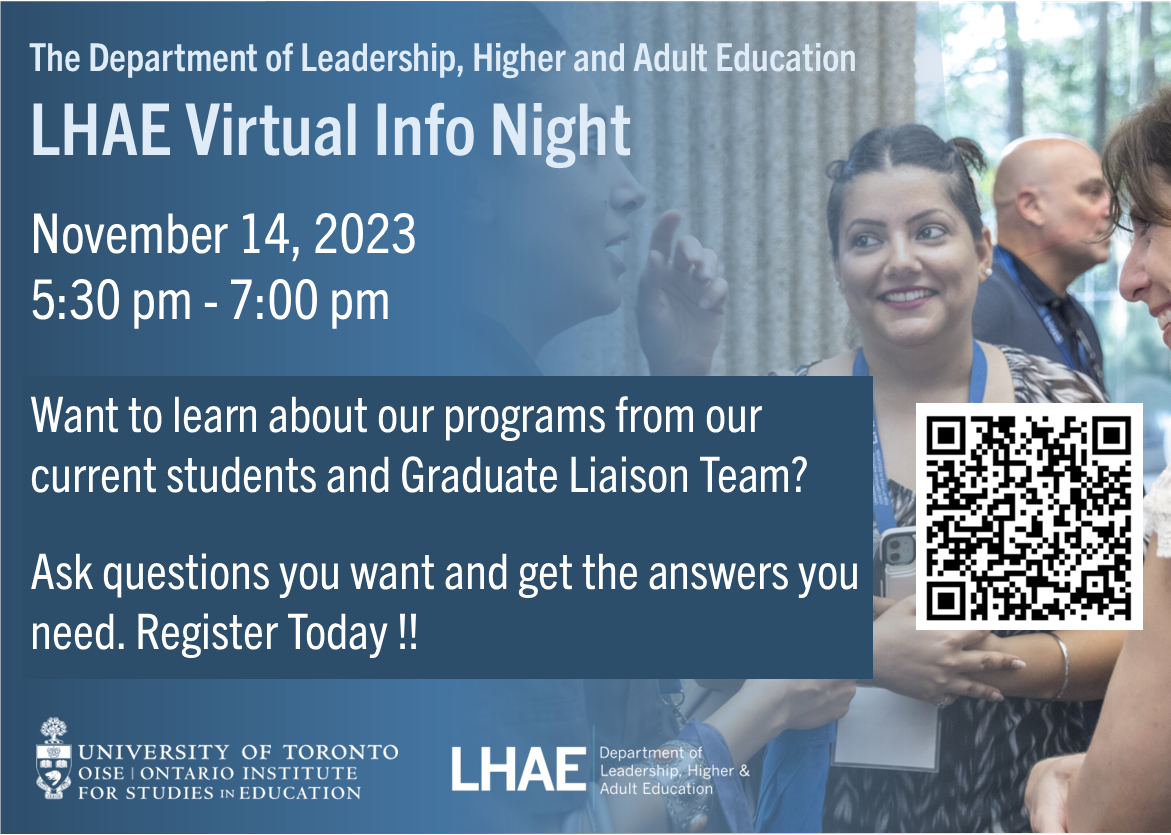 We are delighted to announce that we will host our LHAE Virtual Info Night on November 14, 2023, from 5:30 p.m. to 7:00 pm.
The event will be hosted by our excellent Graduate Liaison Office (GLO) team and current LHAE students from our three programs (Adult Education and Community Development, Educational Leadership and Policy, and Higher Education). The students will be from our Master's and Doctoral programs.
The session will provide insight into what life as an LHAE Student is like, how our current students handle their work/life balance, and much more. Our GLO team will be on hand to answer any admission-related questions and provide guidance on admissions, funding, and awards opportunities.
The LHAE Info Night will begin with a moderated session where frequently asked questions are answered by our current students. The second part of the session will be program-specific breakout rooms hosted by the GLO team and current students for each program, where you can ask specific questions about the programs you are interested in applying to.
We can't wait to meet you (virtually).
LHAE GLO Team