Contact the Department of Leadership, Higher & Adult Education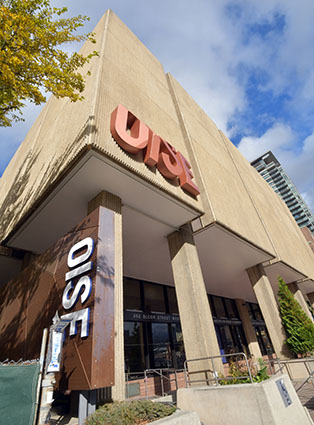 Address
Department of Leadership, Higher & Adult Education
Ontario Institute for Studies in Education
6th and 7th Floor, 252 Bloor Street West
Toronto, Ontario 
M5S 1V6
---
Questions About Applying?
For more information on Leadership, Higher & Adult Education programs contact: lhae.admissions@utoronto.ca
Office Hours
Remote Services: Mondays & Fridays
Staff presence on the 6th floor is minimal and focused on internal work. Staff are available for meetings over Teams/Zoom, by appointment.
In-Person Service: Tuesdays, Wednesdays, & Thursdays
Most staff are on site and available for in-person meetings as detailed below.
Student Services
Current students may meet with a Graduate Liaison team member in-person during these hours :
Tuesdays, Wednesdays and Thursdays: 9:00am – 5:00pm
The best way to connect with us other than email is by appointment. For those working full-time or who are abroad, we're available to schedule an irregular meeting time with you, should you need it! Just let us know.
Students in Collaborative Specialization Programs may meet with the Collaborative Specializations Administrator during these hours, by appointment:
Thursdays: 9:00am – 5:00pm
Contact Information
Operational Services
Financial & Operations Services
E.g. expense claims, contracts, payroll, facilities
Faculty and students may meet with the Business Officer or the Financial and Operations Assistant during these hours, by appointment:
Tuesdays and Wednesdays: 10:00am – 4:00pm
Communications & Special Projects
E.g. website, events and recruitment
Faculty and students may meet with the Communications Officer during these hours, by appointment:
Thursdays: 9:00am – 5:00pm