Departmental Students' Association
The LHAE DSA represents all graduate students in the Department of Leadership, Higher & Adult Education.
We collaborate with the department, and OISE administration to ensure that students' academic and professional needs are advanced. We are committed to increasing students' presence and awareness within the LHAE Department. Read the approved LHAE DSA Constitution. 
---
Want to learn more?
The LHAE DSA can be reached at lhae.dsa@studentorg.utoronto.ca or check our Facebook page.
Meet the 2023-2024 DSA Executive
Henry Ssali, President
Henry is a Doctoral student in Educational Leadership and Policy at the University of Toronto. His core research examines whether policy is loosely managed, and how institutional policies affect street-level bureaucrats in Higher Education. He holds a master's degree in education leadership and policy from OISE and a bachelor's degree in international relations from the University of Toronto. Henry's commitment to social justice, and fairness has garnered him multiple accolades, including the prestigious Abor Award, the University of Toronto's highest recognition for volunteerism. Currently, he serves as the President of the LHAE Departmental Students' Association (DSA), Vice-President Internal for the OISE Alumni Association, and Council Member of the U of T Graduate Education Council (GEC). As a member of the GEC, he contributes to important policy decision-making processes for graduate students at the University of Toronto. Beyond his academic pursuits, Henry is highly regarded as a Community Organizer in Toronto. He is the Founder and Executive Director of the University of Toronto African Alumni Association and has established himself as a respected Educational Consultant. Through these roles, Henry continues to make a positive impact on the community by fostering connections, advocating for educational equity, and supporting individuals in their academic and professional endeavors. 
Shelly Khushal, Vice President Academic Affair
Shelly is currently pursuing a PhD in Educational Leadership and Policy at OISE, University of Toronto. Her research focuses on critically examining equity issues in Ontario education, contributing to the body of empirical studies on policy implementation. She holds a master's degree in environmental studies and international development from York University, and a bachelor's degree in political science and history from Western University. In 2023, Shelly was the recipient of two University of Toronto awards: Student Life's New Initiative of the Year Award for an innovative and creative project undertaken by a University of Toronto recognized club, which improves the lives and experiences of U of T students; and OISE Centre for Indigenous Educational Research Award for demonstrating solid academic standing involvement in educational research excellence, and service through positive and significant contributions to education, educational research, and community engagement. 
Jasmine Biloki, Vice President Communications  
Jasmine Biloki is an Assistant Registrar at Victoria College at UofT, completing a Master of Education in Higher Education within the student development and student services stream. Jasmine's work involves enabling undergraduate students to reach their career goals, assisting them in gathering and processing the information needed to engage in academically related career planning. Helping people to find meaningful employment opportunities has defined Jasmine Biloki's career. She has counselled youth with disabilities as well as individuals struggling with mental health or addictions as they seek employment. And now, her focus is helping Vic students in bridging their undergraduate academic work with further education and career planning. Her research interests are pathways within higher education and labour makers and higher education policy.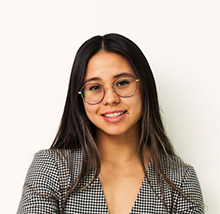 Alice Romo, Vice President Finance
Alice is currently pursuing a PhD in Educational Leadership and Policy. Her research focuses on School Resource Officers in Ontario and advocating for police-free schools across Canada. She holds a master's degree in Socio-Legal Studies from York University and a bachelor's degree in Humanities and Latin American & Caribbean Studies at York University. She is additionally actively involved in abolitionist, anti-racism and equity initiatives in Toronto. She is the parent representative for Ward 7 of the Parent Involvement Advisory Council in the Toronto District School Board. This is her second year serving on the LHAE DSA. Her professional experience as a Finance and Contracts Manager at the Toronto Metropolitan University will support her role at the DSA as VP of Finance.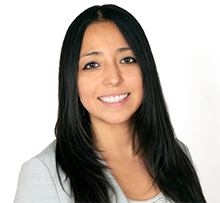 Stephanie Chartrand, Vice President Internal
Steph is a Métis-Settler student currently pursuing an MA in Adult Education and Community Development at OISE, University of Toronto. They research as a form of resistance to dominant food narratives within culinary food spaces. She sees these spaces as a nexus for food literacy, adult education, and Indigenous Food Sovereignty. They hold an Honour's Bachelor of Community Development degree from Humber College, and Bachelor of Arts in Political Science from Lakehead University.
Steph is passionate about supporting the success of Indigenous students. She volunteers with the Infinite Reach Student Solidarity Network which supports Métis students in post-secondary. While at Humber they received the Indigenous Community Leadership Award and the Community Development Award for her work in supporting both the Indigenous Education and Engagement Office and the Peer Assisted Learning Support team.