Canada's largest and most research-intensive education institute
Ranked the top School of Education in Canada and fourth in the world, the Ontario Institute for Studies in Education has a diverse community of innovators, collaborators and leaders that have been advancing education, human development and professional practice globally for over a century.
We ignite possibilities by placing award-winning faculty, top researchers and bright, passionate students together with world-class resources, a tradition of excellence and a rich network of collaborators.
#1 Faculty of Education in Canada
#1 Lab School in the World: Dr. Eric Jackman Institute of Child Study
---
Quick links
Latest News & Stories
Liliana Campagnone, Henry Ssali and Gina Valle are OISE's recipients of the 2022 Arbor Awards.
Grab a copy of OISE writer Perry King's debut book REBOUND. CBC Books has featured it on their top list of sports books to give this holiday.
OISE PhD candidate Jacqueline L. Scott writes about making public spaces feel safe and accessible in her neighbourhood.
Lead and teach in our Department of Curriculum, Teaching & Learning
Are you an outstanding senior scholar and educational leader? Become Chair and Associate/Full Professor in Curriculum, Teaching & Learning and help lead a world-class department.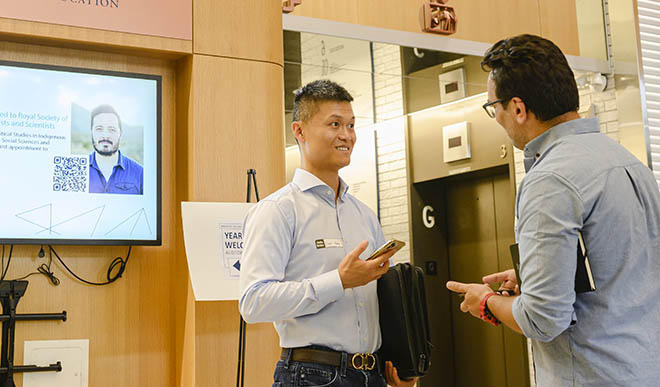 Upcoming OISE Events
Weekly on Friday at 10:00am
Coffee Hour with Education Commons Director
You're invited to join Julia for a virtual coffee and a chat. Members of the OISE community can drop in to offer suggestions and discuss ideas with her. Pour yourself a cup and settle in.
Monthly on the fourth Monday at 7:00pm
Mindfulness community of practice
Explore mindfulness practice and develop a deeper understanding about mindfulness teaching and education.