Beats, rhymes and education: OISE MEd student channels the spirit of hip hop into the classroom
February 6, 2020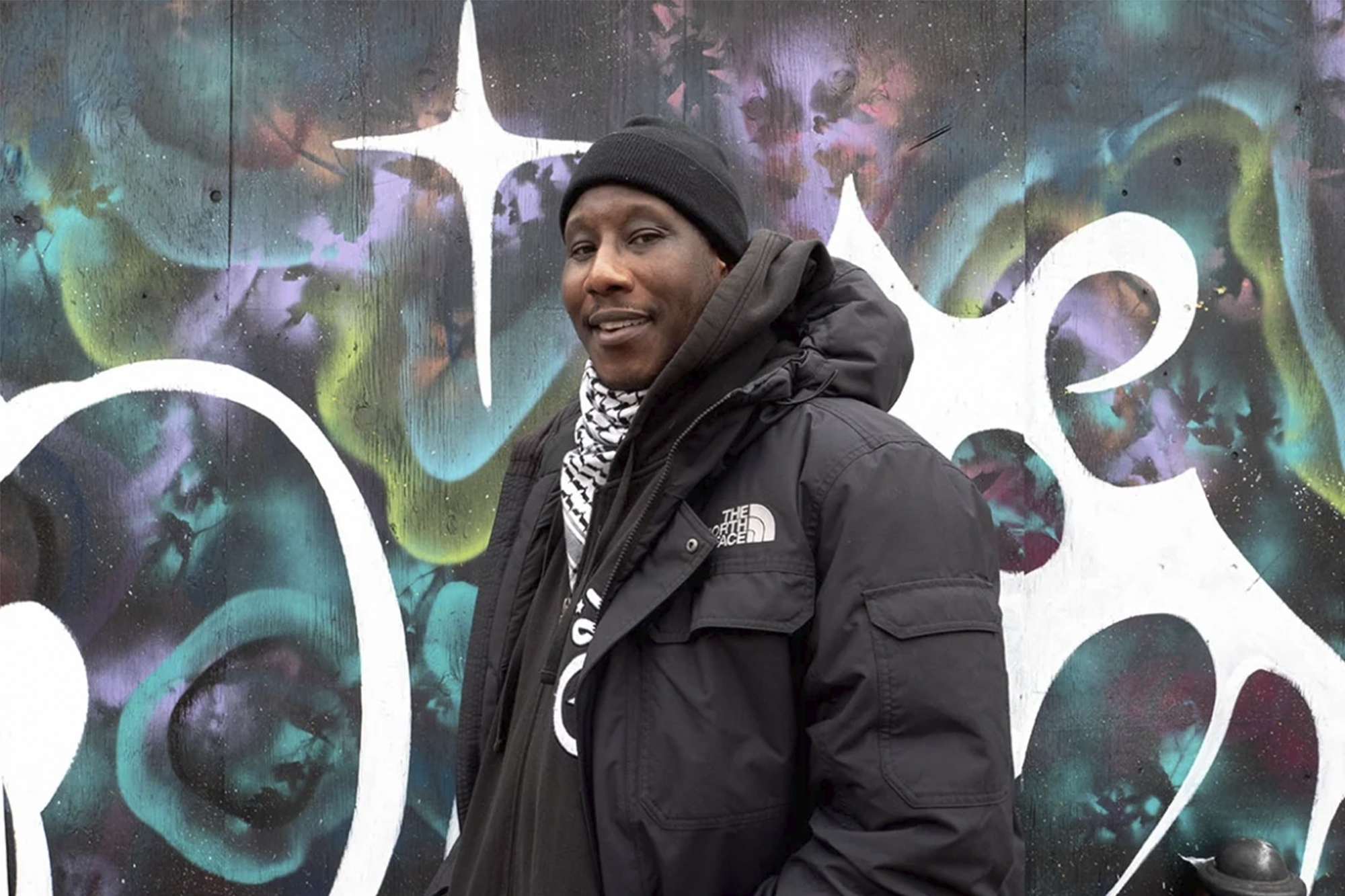 Hip hop saved Marcus Singleton's life.
The music, the lyrics and the culture of hip hop were a way for the Chicago-born Singleton to think and talk about the violent, unpredictable life of his hometown.
Now, graduating with a Master of Education from the University of Toronto's Ontario Institute for Studies in Education (OISE) this spring, Singleton is using his love of hip hop to give back by building a language arts, history and leadership development curriculum around the art form.
Growing up in Chicago's South Side in the Englewood neighbourhood, Singleton was deeply influenced by so-called "conscious" MCs of the 1990s, including Rakim and KRS-One. He was also influenced by a number of Chicago artists like Common, Akbar (who was born and raised in the Bronx) and GQ the Teacher (who moved to Chicago by way of Belize and New York). And when he began making mixtapes under the pseudonym Iomos Marad, Singleton wanted to employ a rap style like KRS-One, Posdnuos of De La Soul and Mos Def.
"I love what they're saying, what they were talking about," says Singleton. "I think content is the key. I know some people say they want to listen to music just for leisure, but I like listening to music just to learn.
"I always say that artistry and activism go hand in hand. I think you can't have art without activism."
Singleton later pivoted from that passion, and years of experience, into building a hip-hop leadership development curriculum, which he further developed during his time at OISE. His hip hop-based curriculum seeks to empower students to be activists and leaders in their communities. 
It's a unique academic profile that has resonated with the OISE community. Rosalind Hampton, an assistant professor in OISE's department of social justice education, has worked with Singleton in several courses and within the Black Studies cohort of students whose work she supervises. Singleton is a strong student and talented artist, Hampton says.
"He was already an experienced hip-hop educator and strong writer when he entered the MEd program, and has continued to build on these skills and experiences throughout his coursework," she says.
"He is driven by strong personal and professional commitments to supporting emancipatory educational opportunities for Black youth, and intends to continue this work through research at the doctoral level."
To Singleton, a hip hop-based curriculum begins with a created space where a student's voice is heard more than a teacher's. Such spaces help students look at their academics, community and the world with a critical lens while learning about social justice through historic events, according to Singleton.
Within Singleton's curriculum, students can creatively and artistically express what they might be going through academically or personally without judgement. 
"We don't, as educators or as teachers, tap into the knowledge students bring into the classroom," Singleton says. "We forget all of that and dump a bunch of information in their head and then say 'Here, take this test and regurgitate the information back.'"
By contrast, Singleton prefers a classroom where there's no hierarchy structure, "where the classroom can be transformed into a community of learners where we – the teacher and students – can learn together."
Now that his degree is complete, Singleton wants to continue a tradition that you don't always hear about: artists who devote themselves to education – whether it's in a classroom or elsewhere.
"I love the classroom because you can do so much within the classroom. But whether I will be teaching in a formal or informal space, I believe both spaces are important and valid for the work I want to do," he says, adding that he wants "to push the envelope of academia to a place where community is not excluded."
On Feb. 6, Singleton – under his Iomos Marad alias – will share his insights and his story on a panel of musicians, community builders and entrepreneurs at U of T Scarborough during Humanz of Hip Hop, part of Hart House's ongoing focus on hip-hop education.
Singleton's connection to hip hop runs deep. As a teen, Singleton found the music he loves through word of mouth and people in his community. He began to compose poems as a way to cope with violence and poverty in his neighbourhood.
His mother helped spark a spirit of activism and it inspired his 2003 debut album Deep Rooted, a commentary on life on the South Side. Singleton followed up that record with his EP Go Head. In hip-hop circles, these two albums are still regarded as masterpieces – Singleton's methodical flow matched with soulful music samples and booming drum rhythms.
Singleton recorded and performed live for years, all while earning a bachelor's degree at Metropolitan State University in St. Paul, Minn. As he and his wife, a U of T alumna, were figuring out a place to live – the U.S. or Canada – Singleton was looking ways to take his education further. His wife suggested OISE.
Now, as a permanent resident of Canada who is ready to receive his master's degree, Singleton is ready for his next step – and all the work that entails.
"In the words of Dead Prez, it's bigger than hip hop," he says.