'Teaching feels like my calling': Dr. Qui Alexander is transforming traditional classroom learning
May 30, 2023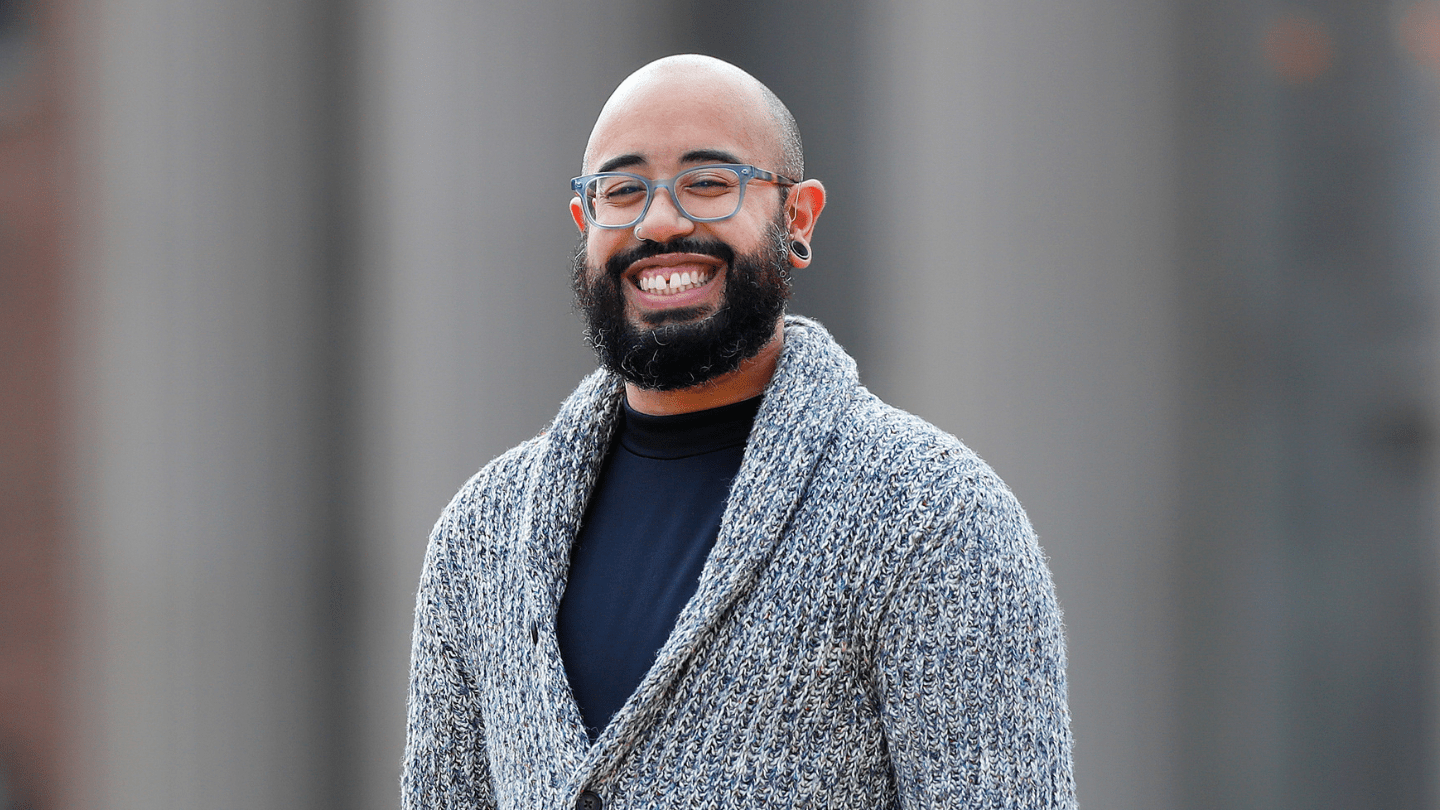 Dr. Qui Alexander joined OISE as an Assistant Professor in the Department of Curriculum, Teaching, and Learning during the summer of 2022.
They recently obtained a PhD in Education, Curriculum, and Instruction with a focus on Culture and Teaching from the University of Minnesota. Their doctoral research explores how pedagogies of abolitionist praxis are experienced by Black transgender individuals.
Their path to teaching was an interesting one.
For Dr. Qui Alexander, transformative justice work – which is one of their areas of academic interest and teaching – opposes the concept of prisons, which also means it opposes the traditional education system.
"This made me contemplate on alternative forms of education that don't involve formal classrooms, since my most transformative learning experiences happened outside of them," said Dr. Alexander.
The events that took place in Minneapolis in 2020 also had a significant impact on them as they were pursuing graduate studies at the University of Minnesota and resided near the location where George Floyd was killed. This prompted them to shift their focus towards doing work with Black trans individuals outside of a formal academic setting.
"Teaching feels like my calling, even though it has taken on various forms throughout my work experience. I eventually pursued an education program to make sense of this common thread in my work history, which led me to become an educator," they said.
Currently, Dr. Alexander teaches a course called "Pedagogies of Abolition" that is drawn from their research. Their classes provide a comprehensive examination of the principles and literature related to abolition and abolitionist theory, as well as to explore ways to integrate these concepts into teaching practices.
Dr. Alexander sought to understand how the phenomenon of "pedagogies of abolition," or the teaching and learning of an abolitionist praxis, manifests in the everyday lives of Black trans people.
They aimed to highlight the joy and world-making aspects of Black trans experiences, rather than solely focusing on the violence and death that are often associated with it.
"We specifically seek to understand how these values can be applied to pedagogy and encourage students to incorporate them into their own teaching methods," they said.
Their research emphasizes that there are ways to respond to harm without relying on the state's use of 'carcerality'. The term is often used in discussions of abolitionist movements seeking to dismantle the current system of mass incarceration and create alternative forms of justice and community safety.
"I would think with my students, what are the things that help us create the conditions in our classrooms that resist these ways in which we automatically go to punishment," they said acknowledging that the law is not always applied equally and can marginalize certain groups of people.
Dr. Alexander's hope is to challenge traditional ways of education and show that there are alternative ways to approach it. They believe that conflict in the classroom is not necessarily a bad thing and that it can lead to transformation, trust-building, and growth.
"I think it's important to meet students where they are at and consider that it's going to be different for everyone", they said urging students to figure out what is most important to them and prioritize those values.
The next phase of Dr. Alexander's research will involve studies in Canada, where similar legacies of slavery, prison, and dispossession of Indigenous people are present.
In addition to their academic accomplishments, Dr. Alexander is an advocate for the LGBTQ2S+ community and has extensive experience in community organizing, programming, health education, and advocacy, having served in various roles at the University of Minnesota, Haverford College, and the Mazzoni Center in Philadelphia.