Professor Kang Lee selected as SSHRC Impact Award finalist
December 1, 2022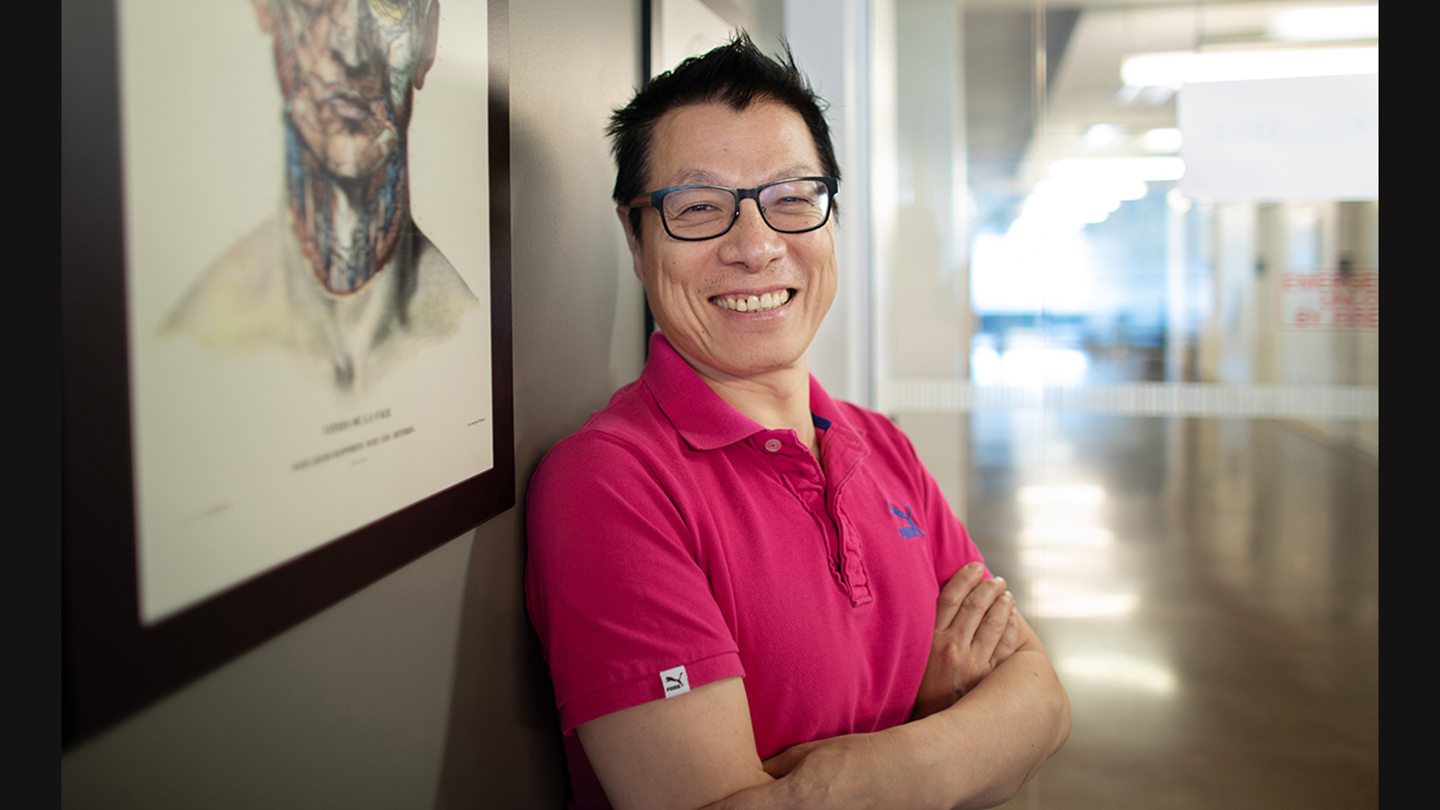 Professor Kang Lee, a global authority on childhood dishonesty, was recently selected as one of three finalists in the Insight category of SSHRC's Impact Award program.
The award recognizes outstanding achievement arising from a single or multiple SSHRC-funded initiatives. It is given to an individual or a team whose work has significantly contributed to knowledge and understanding about people, societies and the world.
Since 1995, Professor Lee has been continuously funded by SSHRC to study how children learn to tell lies across social and cultural environments. A Tier 1 Canada Research Chair in Moral Development and Developmental Neuroscience, his work has transformed our understanding of childhood dishonesty, a highly important topic to developmental psychology theory and practice.
"I am deeply honoured to even have been listed a finalist among my highly successful colleagues," says Dr. Lee, who is based in OISE's department of Applied Psychology and Human Development and the Dr. Eric Jackman Institute of Child Study. "My findings and successes have been led by research questions that have continuously guided my curious pursuits. I am thankful I have been able to answer those questions, and work with my many students and colleagues to answer them."
The annual SSHRC Impact Awards recognize the highest achievements from outstanding researchers and students in social sciences and humanities research, research training, knowledge mobilization and outreach activities funded partially or fully by SSHRC. The finalists were selected by a jury composed of renowned experts from academia, as well as the private, public, and not-for-profit sectors.
"Throughout his academic career, Professor Lee has gone above and beyond to examine, synthesize and communicate complicated concepts pertaining to childhood dishonesty," said Professor Normand Labrie, Interim Dean of OISE. "That research excellence speaks to the core mission of our educational institute."
"Our community celebrates and admires Dr. Lee, and we congratulate him for being named a finalist of this prestigious award."
Professor Lee's discoveries have had far-reaching implications and impacts on real-world practices. For example, his work led to Canadian law reforms in 2005 concerning obtaining evidence from children. Since 2006, a legal procedure based on his research must be used to admit children as witnesses in Canadian criminal courts.
"Many congratulations to Professor Lee, who has changed how scholars, lawmakers, and legal practitioners conceptualize and respond to children's developing understanding of lying and truth-telling," said Professor Michele Peterson-Badali, OISE's Associate Dean, Research, International and Innovation. "He exemplifies the research excellence and leadership that we both value and support at OISE."
Dr. Lee was named a laureate of the University of Toronto President's Impact Award earlier in 2022.
In 2020, the OISE researcher made his Netflix debut in the docuseries Babies, in which Dr. Lee discusses his research about developmental neuroscience – specifically, racial bias in six- and nine-month-old babies.