Caring for future generations: OISE announces its Sustainability and Climate Action Network
January 27, 2022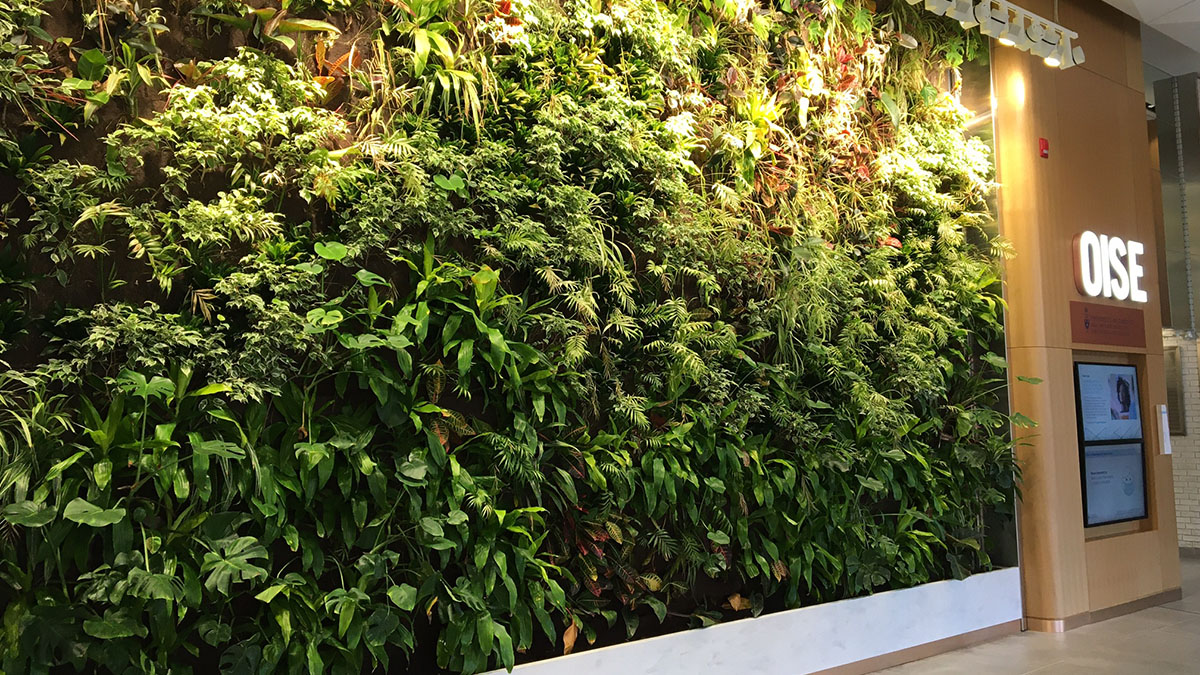 As Canada steps into a new year with stay-at-home festivities and provincial restrictions, the OISE community continues to work towards a sustainable future by prioritizing action on climate change across the Institute. 
One step in this direction is the Institute's newly rebranded Sustainability and Climate Action Network (SCAN) which will convene at a Jan. 31 webinar to discuss progress on the OISE Sustainability and Climate Action Plan – first published in 2021 as a response to the global climate strikes of 2019.
SCAN, formerly called the Environmental and Sustainability Education Initiative, will continue to provide the OISE community, TDSB educators and other professionals with educational tools to address the climate crisis. The network will facilitate programming, research and advocacy to support environmental and sustainability education efforts in the Greater Toronto Area and beyond.  
The webinar, hosted by the Institute's Climate Action Advisory Committee, will feature a variety of voices from community members engaged in environmental and sustainability education. At the virtual gathering, staff, faculty, and students will have the opportunity to identify actionable steps and share ideas on how to embed sustainability within OISE.
Dr. Hilary Inwood, a faculty member in OISE's department of Curriculum, Teaching and Learning, believes that sustainability is key to improving our lives – by ensuring the health and wellbeing of future generations and all living beings. 
Inwood leads the Sustainability and Climate Action Network and helped develop and coordinate the Sustainability and Climate Action Plan.
"The climate crisis threatens every aspect of how we live and work, and reinforces environmental racism and inequities for marginalized peoples," said Inwood, who has led OISE's environmental and sustainability education initiative since 2009. "We all need to contribute to addressing this crisis if we want to ensure the health and wellbeing of all moving forward." 
Inspired by OISE's first Climate Action Summit, the action plan was created in consultation with more than 100 community members about how the Institute plans to help mitigate climate change. 
Although the last two years have been challenging with the pandemic deeply impacting every aspect of daily life, implementing OISE's action plan is a promising step forward.
Despite not seeing each other in person, many OISE students are eager to get involved. Alysse Kennedy, a CTL doctoral candidate and Climate Action Advisory Committee member, is a proud supporter of the growing interest in the role of education to shift towards sustainability. 
"The best part about the plan is that it connects to so many different facets of our lives – both the triumphs and the struggles that post-secondary students face," says Kennedy. "The greatest strength of the plan is that it gives students an accessible way into sustainability and climate action."
Dean Normand Labrie adds, "OISE's initiative to address climate change builds on the key priorities of OISE's academic plan, and our goal as a community is to minimize OISE's carbon footprint and maximize impact across Canada and around the world through education."
OISE can serve as a model for other faculties of education in Canada and beyond, adds Inwood. As climate change continues to be an existential threat to the planet, she believes that everyone must come together and advance climate justice and sustainability projects.
"The climate crisis is the most pressing problem facing humanity today. OISE's plan acknowledges this by embedding sustainability and climate action into all aspects of its work and operations," said Inwood. "This plan recognizes that education is central to the cultural shifts needed for more sustainable forms of living, and models how OISE can support and mobilize the education sector in addressing the UN's Sustainable Development Goals." 
David Montemurro, associate director of the Master of Teaching program and a Climate Action Advisory committee member, has been involved in eco-justice educational issues since the early 1990s and recognizes the significance of an institution-wide effort.
"I have a strong attachment to wild spaces, and I'm routinely compelled by global injustice that calls on all of us to prioritize intersectional approaches to sustainability and climate action," Montemurro said.
While OISE aims for an organization-wide shift towards sustainability, it also recognizes the importance of individual efforts to make a positive change. With 24 actions and 60-plus strategies, OISE's plan encourages all members of the community to integrate sustainability and climate action in their work and ways of living.
The Jan. 31 webinar aims to build a strong foundation for OISE to move towards a more equitable and sustainable future.