Education as liberation: OISE's new faculty member discusses her focus on Black and Francophone Studies
February 1, 2022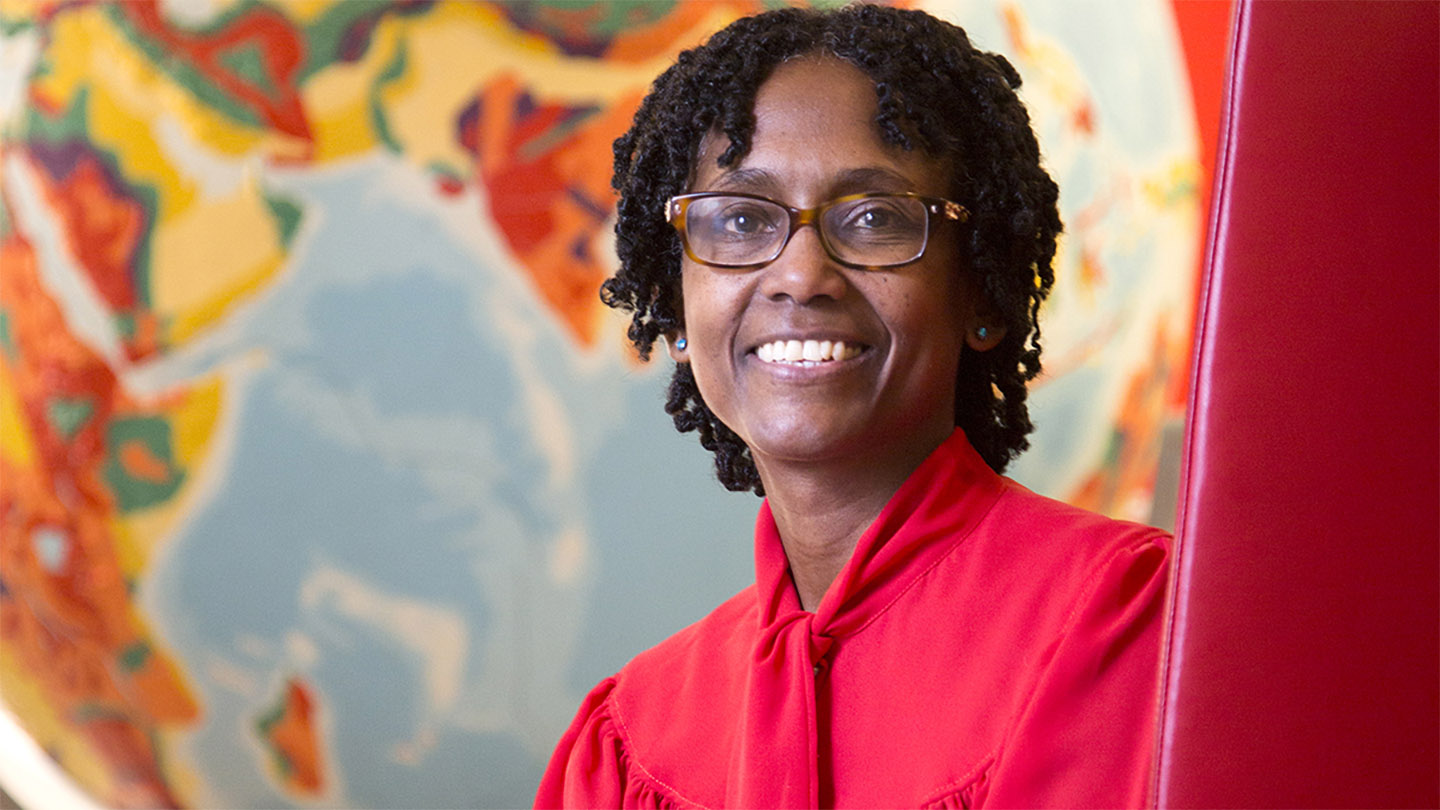 Dr. Amal Madibbo has lived a life deeply immersed in Black Studies.
Whether it was during her schooling-socialization as she grew up in Sudan, to her years of academic practice in Europe and North America, the newly arrived OISE faculty has lived the material and wants to bring new insight as she begins her time as associate professor at the department of social justice education.
"My engagement with Black Studies is a long process, a lengthy process, both as a student and as an educator that started since the early stages of my social upbringing," said Dr. Madibbo, who returns to OISE, University of Toronto – where she completed her doctoral studies.
Watch OISE faculty discuss possibilities at a new centre for Black studies
Madibbo's research is at the intersection of Black Studies and Francophone studies  – focusing on Black Francophone immigration, race and anti-racism, and ethnic relations in sub-Saharan Africa among other topics. Her work has included faculty roles at York University's Glendon College, Alberta's University of Calgary, and Carleton University.  "From the diaspora, I have been doing research in Sudan, especially about the diasporic relations among communities – Black communities in Sudan and Black communities in Canada," she says, for example.
She chose this field of study because it is a deeply important one, beyond one that speaks to her personally. "It allows me to engage with and contribute to my communities – Black communities overall – and also with my country Sudan," she said, "to develop ties between this country and the diaspora in Canada and elsewhere.
"I see the discrimination that Black people face, and for a long time I wanted to contribute to the struggle against anti-Black racism," she added.
Her scholarship thus far includes many refereed journal articles, published book chapters and three books – including Blackness and la Francophonie: Anti-Black Racism, Linguicism and the Negotiation of Multiple Minority Identities, which was published this past October by Laval University Press. She will shortly begin research in Louisiana about Black Francophone and Anglophone Identities in Louisiana.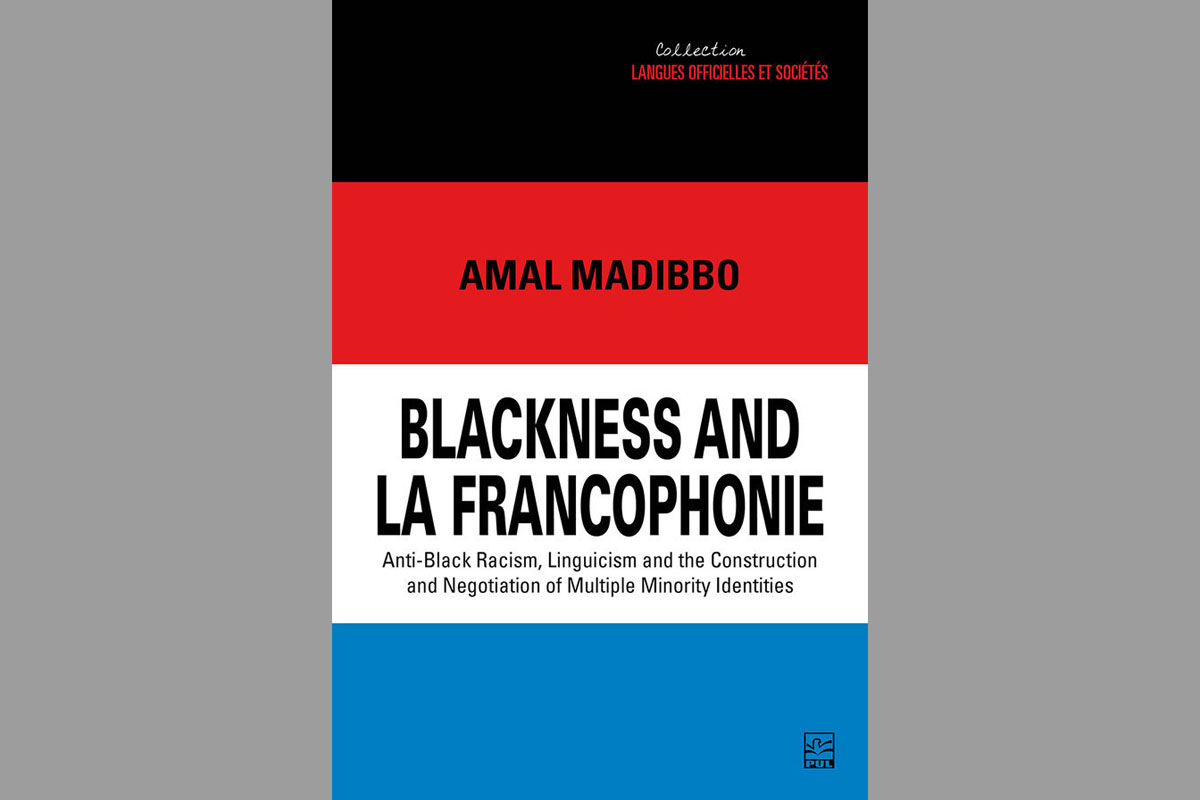 Joining that struggle against anti-Black racism has put Dr. Madibbo in good company. For Roda Muse, Secretary General for the Canadian Commission for the United Nations Educational, Scientific and Cultural Organization (UNESCO), Dr. Madibbo's work, "engages the Black diaspora. It redresses social and racial inequities and therefore fosters social justice."
Muse met Dr. Madibbo when she was studying for her PhD at OISE (Muse, who was at Canadian Heritage at the time, was the program officer in charge of delivering the body's official languages community support program). "[Madibbo] was interviewing the key stakeholders in the field of official languages and Francophonie. I was one of her interviewees," she said. "After that first meeting, we worked on many files together. Amal was instrumental in bringing a greater understanding of challenges and issues facing the Francophone visible minorities communities."
Praise for Professor Madibbo's scholarship is broad. Clint Bruce, who holds the Canada Research Chair in Acadian and Transnational Studies, and Directeur of Observatoire Nord/Sud for the Département des sciences humaines at the Université Sainte-Anne, says her scholarship "reflects her admirable rigor, conscientiousness, and sensitivity to the voices and stories of her research participants," he said.
While holding strong, theoretically informed viewpoints, Dr. Madibbo maintains an open-mindedness that can serve as an example for fellow academics, he added. "Her continued involvement with both Sudan and the Sudanese diaspora in Canada also speaks to her deep commitment to global solidarity," he says.
Bruce first contacted Dr. Madibbo in the summer of 2019 to ask her to come to his institution in southwest Nova Scotia as part of a master class series organized by his Canada Research Chair. "I also invited her to be an associated researcher with the Observatoire Nord/Sud, the lab that I direct," he said.
"She expressed interest and enthusiasm in developing more ties with our institution and with Acadian communities in the Maritimes," he added. "Though the master class has been delayed by the pandemic, we have pursued our exchanges since then."
"I have no doubt that Amal will be a tremendous asset to OISE," Bruce added, "and I look forward to learning from the example that she will set in the coming years."
Dr. Madibbo is poised to continue her fight against racism in all its forms. If there's anything that her work has taught her, it is how to strategize better against anti-Black racism, she says. "I learn better in terms of the issues that I research, about myself, and especially in terms of better strategizing."
Her utmost concern is "the wellbeing of Blacks in the diaspora," she says.