Excellence at OISE: Meet this year's U of T student leadership award winners
March 31, 2020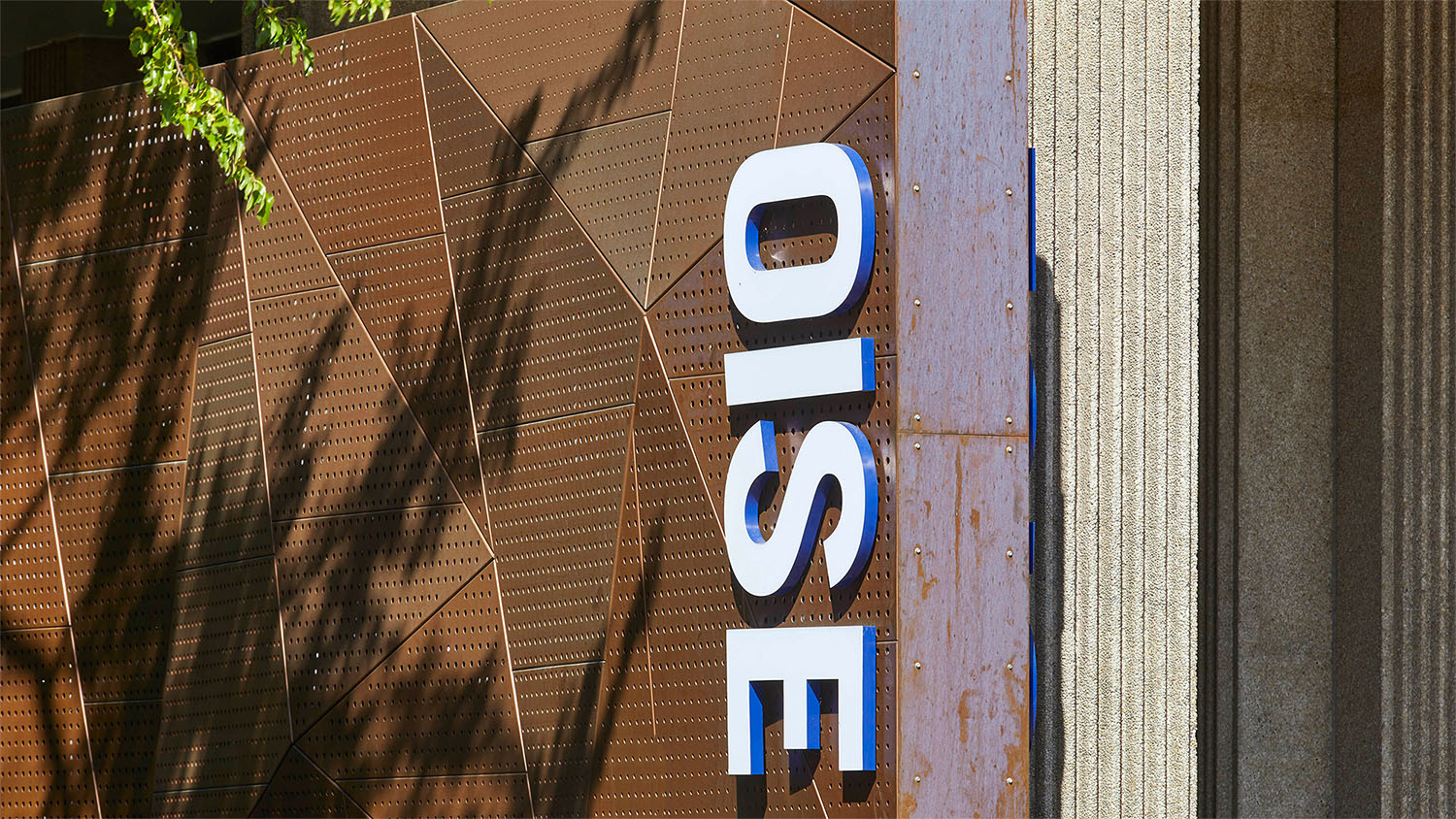 Four students from the Ontario Institute for Studies for Education have been recognized for their outstanding student leadership, service, and commitment to the University of Toronto.
The annual University of Toronto Student Leadership Awards, an honour bestowed by the University of Toronto Alumni Association, named Jason Brennan, Entisar Yusuf, Emma Sabzalieva and Susan He as part of their large cohort of winners.
This OISE student quartet joins about 4,000 previous winners. They were nominated by U of T staff, faculty and other alumni and were selected based on their exemplary contributions and significant impact on U of T and on the university experience for their peers.
Learn more about our winners below.
---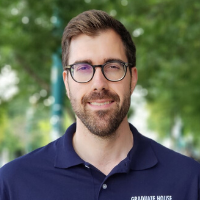 Jason Brennan, MT
PhD candidate
Department of Curriculum, Teaching and Learning
Jason Brennan has a history of commitment and service at U of T. He previously collected the Arbor Award in 2017 for his contributions.
To be recognized with the student leadership award is truly a delight, for him.
"It was a shock, to be honest! I know there's a long legacy of incredible volunteers who have received this award and it is humbling to be recognized alongside them," he said.
Jason's active involvement in the University of Toronto community includes involvement with the GradLife Advisory Council, which is apart of U of T's School of Graduate Studies, and active service with the OISE Alumni Association – he began a two-year term as vice-president of the association in 2014 and continues to serve as member-at-large today. He was also a long-serving volunteer with the Massey College Accessibility Committee and Massey College's Mentorship Program.
One volunteer experience that stands out for Jason was when he helped organize a previous OISE Alumni & Friends Reunion – which featured artwork by alumni, current students, staff, and faculty. As part of the organizing committee, he remembers how nervous they were about the theme and how an atypical reunion idea would be received by the community.
"But as soon as we sent out the call for submissions, the responses came flooding in," he says. "It was an incredible moment." All said, the reunion featured over 70 works of art in the Nexus Lounge and throughout the 12th floor.
"In challenging times like these, it is a reminder of how powerful a community response can be," he adds. "In our community there are already many folks asking for support, from struggling food banks to retail workers and healthcare providers putting themselves at tremendous risk. I hope we can all respond in our own ways to support those around us right now."
---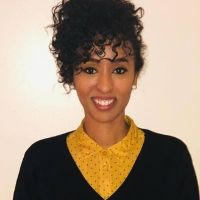 Entisar Yusuf
MEd student
Founder, Black Graduate Students Association
Of the volunteer roles Entisar Yusuf undertook as a student, it is her role in creating the Black Graduate Students' Association in 2018 that stands out the most for her.
"I've been able to connect with such amazing, hard-working students who go above and beyond their academic studies to support one another and service the community. They are the ones that have made this journey incredible," said Entisar, who Chaired bi-weekly meetings and represented over 187 general members of the program.
Entisar, a master of education student, is also a member of OISE's Centre for Leadership and Diversity committee and a student ambassador for the department of leadership, higher and adult education. As a graduate student at OISE, she has been a researcher and presenter for comparative education conferences and local research projects.
So, to receive this student leadership award has given Entisar pause.
"I am humbled and honoured to receive this important award. I am beyond grateful for the recognition of my work," she said. "A sincere thank you to my professors, such as Sofya Malik, and peers, who often provided encouraging words."
---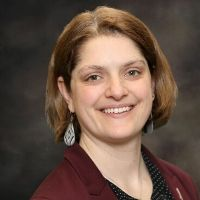 Emma Sabzalieva
Doctoral candidate
Department of Leadership, Higher and Adult Education
Emma Sabzalieva, a doctoral candidate, has a slate of accolades. Named a Vanier Scholar in 2017, Emma's research explores how and why change happens in higher education, with a focus on post-Soviet higher education systems. Some of her research has won awards.
But, she is quite humbled and grateful to be named a winner for her volunteer work.
"I'm proud to call OISE my home at U of T and I enjoy creating and taking up opportunities to support this community," Emma said, to OISE News. "It's important to acknowledge that leadership comes in many forms – I know of many other students at OISE who could equally be recognized as leaders – and I encourage others to put their names forward for awards like this to showcase this plurality."
In addition to serving on the boards of the OISE's faculty and graduate education councils, Emma was pivotal to organizing the 2019 Shaping Sustainable Futures for Internationalization in Higher Education (SSFIHE) conference – which welcomed over 175 practitioners, policymakers and students from across Canada and over 20 countries in Africa, Asia and Europe.
With the help of four other OISE students – Scott Clark, Nadiia Kachynska, Clara Kim and Diane Simpson ­– she conceived the idea, formed a student-led committee, organized the conference from scratch, coordinated fundraising and leading the post-conference follow-up. To her, it was a crowning achievement.
"Each member of the team brought different strengths to the table – fundraising, logistics, program design, communications, volunteer coordination, and much more!," she said. "It was a privilege to work not only with them, but also to learn from colleagues around the world and support the creation of new communities of practice."
---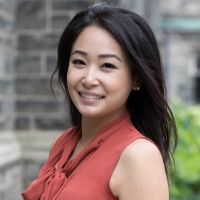 Susan He, MT
PhD student
Department of Leadership, Higher and Adult Education
Susan He has been active in the University of Toronto and OISE community in a number of ways.
In addition to working as a workshop facilitator at OISE's Student Success Centre, Susan is a current alumni speaker for OISE's Master of Teaching program in the department of curriculum, teaching and learning. She is also a special event coordinator for the Faculty of Applied Science and Engineering's 30 Year Reunion Gala and an admissions reviewer for U of T's Enrolment Services.
She is most proud of her involvement with OISE's open house. While a student in the Master of Teaching program, the student ambassador experience was so memorable because she had the pleasure of connecting with future students in-person, through email and her blogging.
"I would get comments from students at open houses who have read my blogs or through emails saying they really resonate with my experiences," she says. "Something I recall to this day from my first year as an MT student was meeting lots of prospective students and talking about my first year in the program. The following September one of those students became a classmate of mine and we shared a teachable class together for the entire year!"
"It's always great meeting prospective students and it's even more exciting when you see them again and that community bond has already been established."
Susan is humbled to be named a winner.
"It feels great to be recognized for my time at OISE and at U of T. As a graduate student, getting involved beyond your studies can be quite challenging. Having been in two professional master's programs now at OISE, I know the importance of using my time to get to know the community and build community wherever I am because of the potential to make a tremendous impact on the people who are in or new to that community."
She adds, "I was exploring activities and spaces to develop my own professional style and identity as an educator and this award is one of many rewarding results from the time and effort I had put in which makes looking back at my time in graduate school even more meaningful."