Fantastic four: Meet OISE's 2023 U of T Student Leadership Award winners
April 3, 2023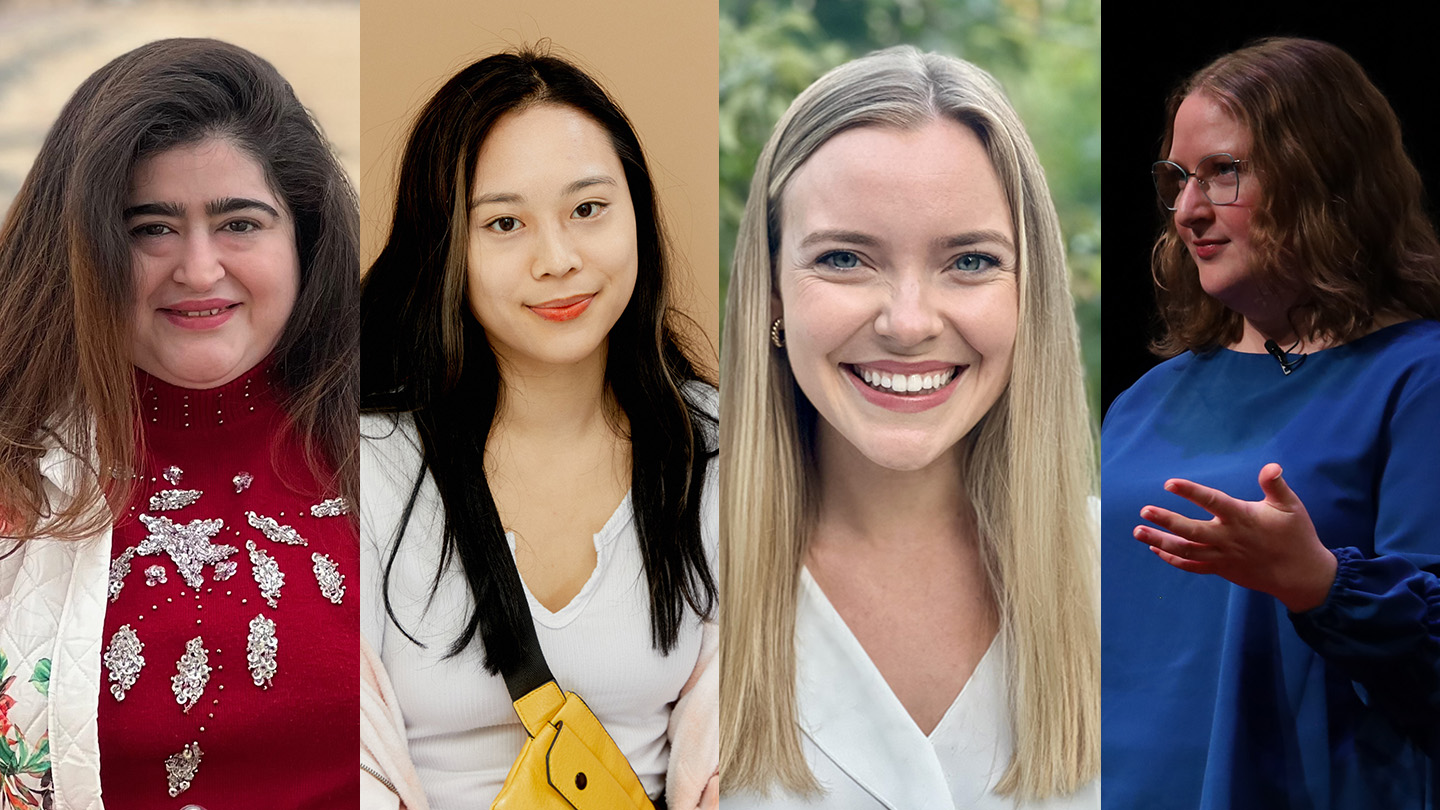 Four OISE students – Diana Burchell, Kaly Lin, Arva Ezzi, and Lexi Ewing – have something in common.
They are determined volunteers, leaders in their circles, and hardworking student academics. They are also OISE's co-winners for the 2023 University of Toronto Student Leadership Awards, U of T's longstanding honour that recognizes outstanding student leadership, volunteer service, and commitment to the university.
Established by the University of Toronto Alumni Association (UTAA) in 1994 – originally as the Gordon Cressy Student Leadership Award in honour of Gordon Cressy, former U of T Vice-President, Development and University Relations – the award has honoured more than 4,000 U of T students whose commitment and service had a lasting impact on their peers and the university.
"Our students Lexi, Kaly, Arva and Diana have enriched our community and made it more welcoming and a great place to study with their dedication and engaged leadership," said Professor Erica Walker, Dean of OISE. "On behalf of OISE, I congratulate our winners of the U of T Student Leadership Award. It is so very deserved."
Learn more about our 2022 UTSLA winners
Learn more about our 2021 UTSLA winners
Learn more about our 2020 UTSLA winners
To learn about and celebrate our 2023 winners, OISE News has checked in with this year's recipients and asked them about what this means to them and what is next. These responses are lightly edited.
---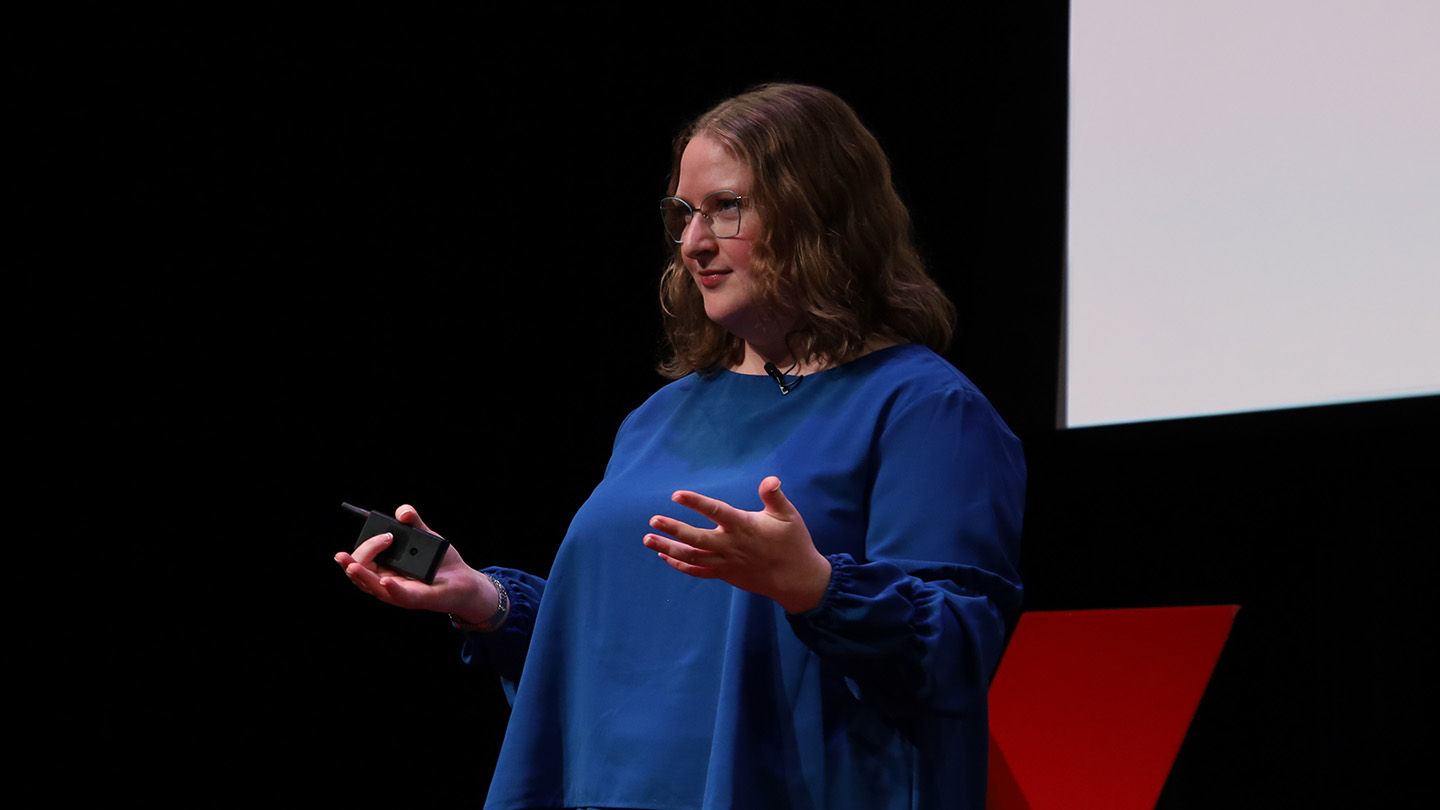 Diana Burchell
Department of Applied Psychology and Human Development 
Doctoral candidate Diana Burchell, who will graduate later this year, has been a bright presence at OISE – and particularly through the COVID pandemic. Burchell, the former president of the Applied Psychology and Human Development Student Association, helped create OISE Caremongering, a social media-based community forum designed to help OISE students and community members cope during the pandemic. OISE Caremongering continues to service hundreds of members in 2023.
Burchell also served as the chair of the OISE Alumni Association Student Advisory Committee, and was a student representative for the OISE Mentorship Program committee – helping to facilitate workshops and events for participants for the OISE Alumni Association's lauded mentorship program.
What does this U of T Student Leadership Award mean to you?
Burchell: To me, it shows the amazing capacity for student leadership and community at the University of Toronto. I'm humbled to be a recipient and I'm so grateful that we have efforts like this which make room for student experience. It validates the wonderful work that has been happening at OISE and in APHD. I would encourage all students to find their communities and places, ones they can be a part of to enrich the student experience at U of T.
What is your favourite memory, that evokes this award to you?
Burchell: Hands down, one of my favourite memories is the OISE Student Talent Show that the OISE Caremongering community put on during the pandemic. We were all so isolated at home, and I felt so connected to the other students after that event. It also inspired many of us to find better work-life balance while working from home. It was incredible to see the talent of our student community – spoken word, musical theatre, art, instruments, etc. I hope we'll see that event come back in the future.
What's next for you?
Burchell: I'll be heading to Edmonton for a post-doctoral position through the University of Alberta in September. I'm really looking forward to collaborating with and learning from a new institution. I'm so thankful for the wisdom, guidance, and mentorship I've received during my time at U of T. I hope to begin to pay that forward as I move into new spaces.
---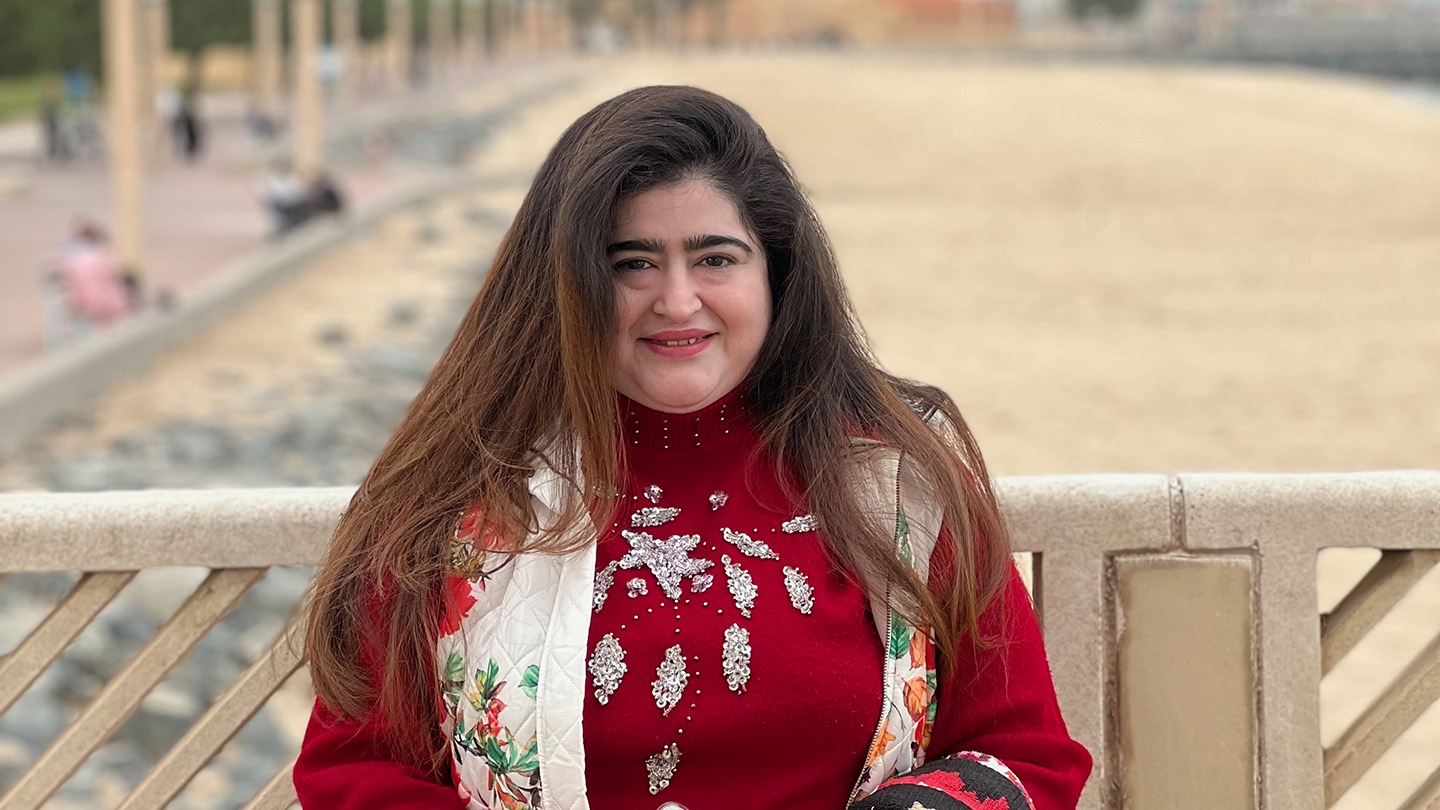 Arva Ezzi 
Department of Curriculum, Teaching and Learning
Arva Ezzi, who graduates this year, is a dedicated student volunteer across campus. Notably, Ezzi was a Project Lead for Alternate Reading Week – facilitating community partner projects with student groups and their various activities – and a Student Member Advisor for the OISE Library Advisory Committee (OLAC), where she liaised with library staff and OISE faculty about how to increase the potential of library services. 
Ezzi has also served as a Communications Coordinator at the CTL Student Association – liaising with students and faculty, participated as a student member at the OISE International Student Association events and attended meetings with the Office of the Vice Provost, Strategic Enrolment Management Student Advisory Group. She has also volunteered at many events like the OISE Graduation Ceremony, mentor-mentee gathering among many others organized by the OISE Alumni Association.
What does this U of T Student Leadership Award mean to you?
Ezzi: Winning the award is truly a grand achievement that fills me with pride and joy. It is an acknowledgement of the hard work, dedication, and passion required to make a difference in the U of T community. Throughout my journey, I have always tried to make a positive impact, leave a legacy, and support equity, diversity and inclusion. This award is a testament to those efforts. As an educator in Kuwait for over a decade, I had taken a long gap before returning to student life, but I was determined to make the most of my time at U of T. This award reflects the countless hours put into various initiatives and projects over the years, and it motivates me to continue striving for excellence. I am grateful to have had the opportunity to learn, grow, and develop as a leader at OISE, U of T, and I hope to continue making a difference in the world beyond my time at this institution.
What is your favourite memory that evokes this award for you?
Ezzi: What comes to mind is the overwhelming show of support and love that I received from my parents, husband, extended family, friends, community and colleagues upon learning about my achievement. Winning the U of T Student Leadership Award was not just a personal accomplishment, but also a reflection of the collaborative efforts of those who have worked with me. Their support and encouragement have been instrumental in my growth and development, and I am deeply grateful for their contributions. Coming from a humble background, I know first-hand the sacrifices that my parents have made to provide me with the necessary platforms to make this educational journey possible. Their overwhelming pride upon hearing about my achievement will always be a cherished memory for me. I am also grateful for the unwavering support and encouragement of my husband, who has been with me every step of the way, providing the strength and confidence I needed to pursue my goals. His love and support have been an essential ingredient in my success, and I am fortunate to have him as my life partner.
Overall, the support and pride that I received upon winning the award is a memory that I will cherish. It was a reminder of the importance of surrounding oneself with a supportive community and the impact that collective effort can have on achieving success.
What's next for you?
Ezzi: In the short term, I plan to stay involved in leadership and service activities by joining the U of T Alumni Association. I believe that there is still much that I can learn and achieve through my involvement in student organizations, clubs, and initiatives, and I am excited to see where these experiences will take me. In the long term, I hope to apply the skills and knowledge that I have gained through my experiences at U of T to make a positive impact in my chosen field of student services. As an Experiential Education Coordinator at York University, I am passionate about social justice and equity, and I hope to work in a capacity that allows me to address some of the most pressing issues facing our society today. I am confident that the leadership skills and experiences that I have gained at U of T will serve me well in my future endeavours, and I am excited to see what the future holds.
---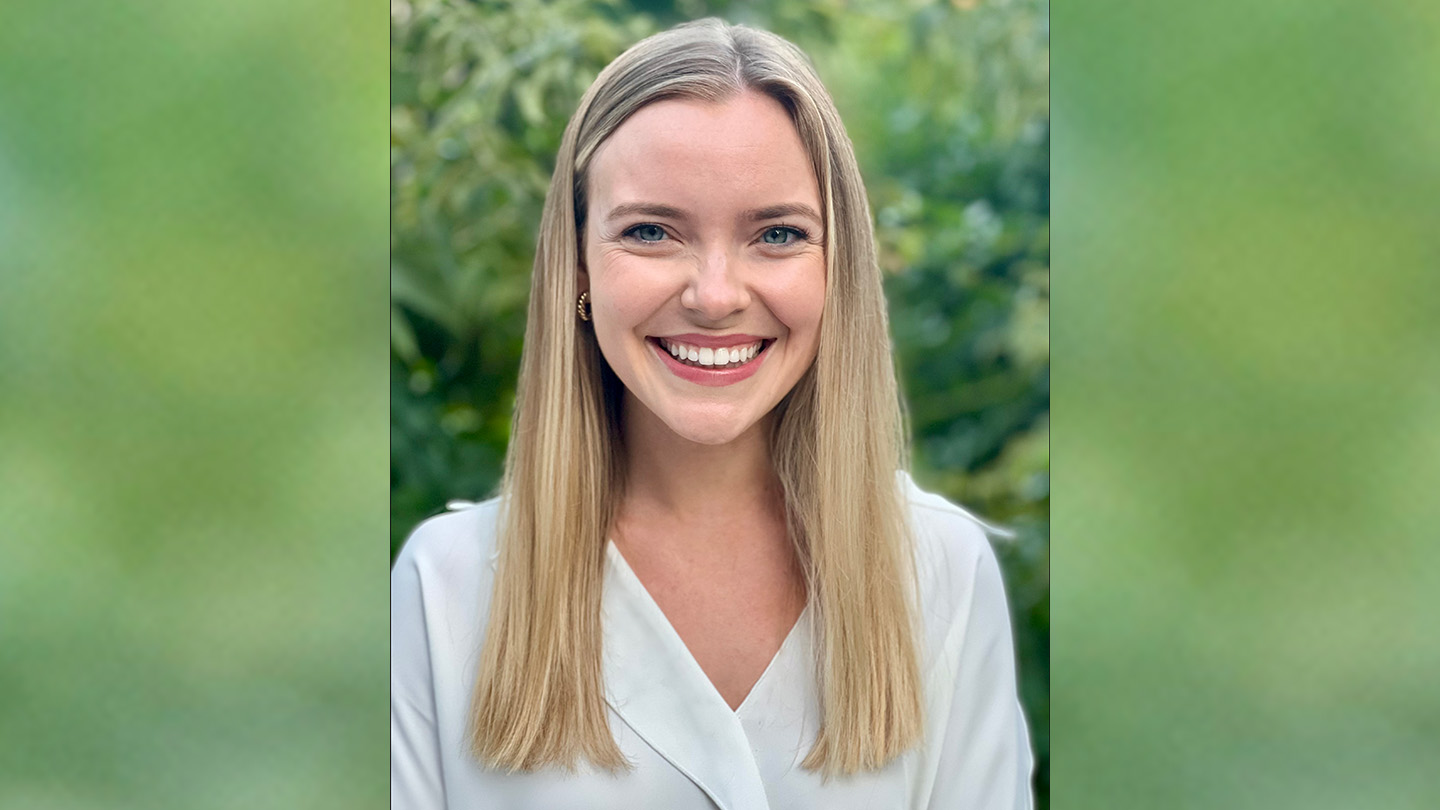 Lexi Ewing 
Department of Applied Psychology and Human Development
Doctoral candidate Lexi Ewing's contributions to OISE and the university have had a laser focus on improving the mental health of all students. Ewing has taken on leadership roles in numerous university and student-led initiatives to advocate for students and ensure authentic, student-centered outputs. That includes working with Inlight, the University of Toronto Student and Youth Mental Health Research Initiative, the School of Graduate Studies Mental Health Advisory Committee, and GradMinds.
As a student contributor, Ewing has provided feedback on the mental health services redesign process, the creation of the SGS Healthy Labs Initiative, the leave of absence policy, and other mental health initiatives and resources.
What does this U of T Student Leadership Award mean to you?
Ewing: To me, this award represents important steps forward in mental health promotion and service provision at the university. I receive this award with immense gratitude to the students, faculty, and staff who advocated for an increased focus on promoting well-being both before and alongside me. There are many incredibly passionate and dedicated students working in this space, and I am confident that we will see more students receiving this award for mental health advocacy in the future!
What is your favourite memory, that evokes this award to you?
Ewing: Being a recipient of this award provided me with the opportunity to reflect on all of the wonderful folks I have been able to work with on mental health initiatives at the university, and the immense learning that has come with these opportunities. I began working on these projects during the onset of the COVID-19 pandemic, and the folks I worked with brought a positive light to a challenging time. The dedicated individuals working to enhance student well-being continue to be an inspiring, supportive network that is near to my heart. A special shout-out to Karthik, Emma, Catherine, and Andrea (among many others!), who made this work so enjoyable.  
What's next for you?
Ewing: I am wrapping up my doctoral degree, and will be defending my dissertation very soon. Next up, I am hoping to apply my learnings to an industry role and continue researching evidence-informed strategies to support students' well-being.
---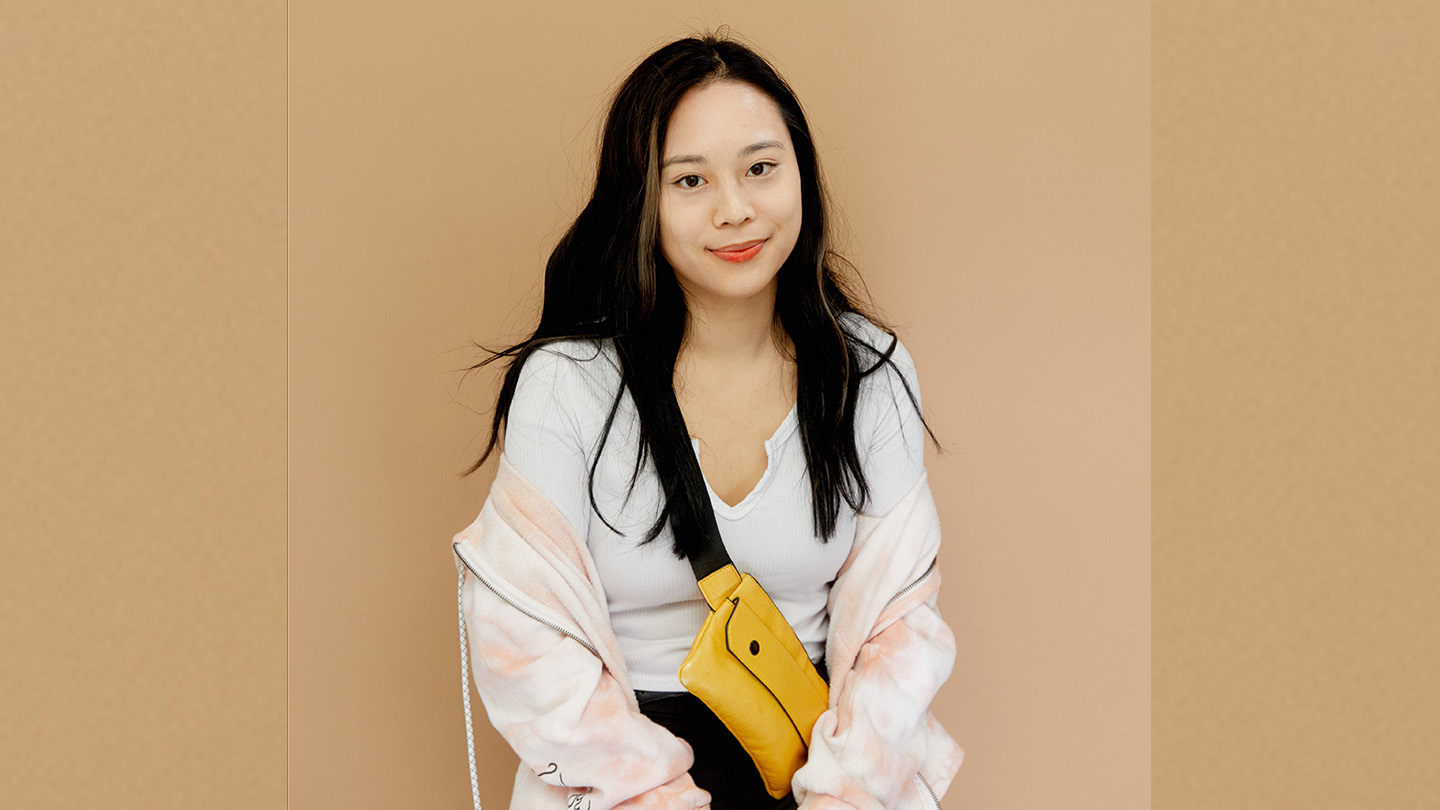 Kaly Lin 
Department of Applied Psychology and Human Development 
Kaly Lin, who will graduate with a Master of Arts in Child Study & Education shortly, Lin has been a trusted and relied upon student leader. Lin serves as co-president of the CSE Student Council – where she also serves as an equity, diversity and inclusion committee member. In prior terms, Lin also served as a MA-CSE student representative and sat on their social justice committee.
A graduate of Victoria College, Lin was active in many student activities, including supporting Vic Reach – a volunteer academic outreach program offering University of Toronto students the opportunity to work with students at Toronto schools in person or in an exclusively online placement – a mentor with the Victoria International Students' Association, and assisting with production of HeyTeach! Magazine, the Victoria College teaching magazine.
What does this U of T Student Leadership Award mean to you?
Lin: I am honoured to be awarded the U of T Student Leadership Award! Last year, many of the teacher candidates in my cohort expressed challenges in the MA-CSE program at OISE because of the stressful teaching practicums confounded by feelings of isolation due to virtual learning. As one of the co-presidents of the MA-CSE Student Council, we co-hosted several events both social (virtual meet & greet, orientation social, pub nights) and justice orientated (CSE in Conversation, Türkiye & Syria earthquakes awareness) to support teacher candidates' well-being in multiple ways. The breadth of events ensured that my peers maintained agency in who and how they wanted to engage with the MA-CSE community. With CSE in Conversation specifically, teacher candidates, faculty and practicum coordinators joined in discourse about equity, diversity, and inclusion commitments within our program, resulting in a more cohesive understanding of community needs.
The U of T Student Leadership Award means listening to my fellow teacher candidates, advocating for their needs, and building community in the MA-CSE program at OISE.
What is your favourite memory, that evokes this award to you?
Lin: On February 6, 2023, a 7.8 magnitude earthquake struck Türkiye and Syria. Subsequent earthquakes followed, and more than 55,000 people died as a result. Maham Tabassum, my classmate in the MA-CSE program, reached out to me asking if our MA-CSE Student Council could raise awareness and fundraise for the people impacted by the Türkiye and Syria earthquakes. She created information posters with links to reputable charities and forwarded them to our council. My student council members raised some concerns about the logistics of asking our classmates and peers to donate money because of the varying financial circumstances within our MA-CSE student body. With this concern in mind, I created a lesson plan template on what is happening in Türkiye and Syria and the science of earthquakes for my peers to bring into their elementary school teaching practicums. Teachers have immense power in bringing current events to their classrooms, and I hoped the lesson plan templates allowed my peers an entry point into discussing what is happening in Türkiye and Syria with their students. Maham and I presented this information in one of our lectures and set up a booth in the MA-CSE building to further inform our community on how they can support people impacted by the Türkiye and Syria earthquakes.
This collaboration with Maham is my favourite memory because we worked around the intersectional limitations of traditional fundraising and spread the information to our community and beyond.
What's next for you?
Lin: I am in my second year of the MA-CSE program at OISE and will graduate in June. After OISE, I hope to begin teaching in the Toronto District School Boards (TDSB) as an elementary school teacher who instills equity and justice-orientated pedagogy into my classrooms. I am committed to building inclusive communities, especially for populations who have been historically and/or are continuously marginalized.