Hope in the face of adversity: Graduate Rabia Alsabaie reflects on her educational journey
November 9, 2022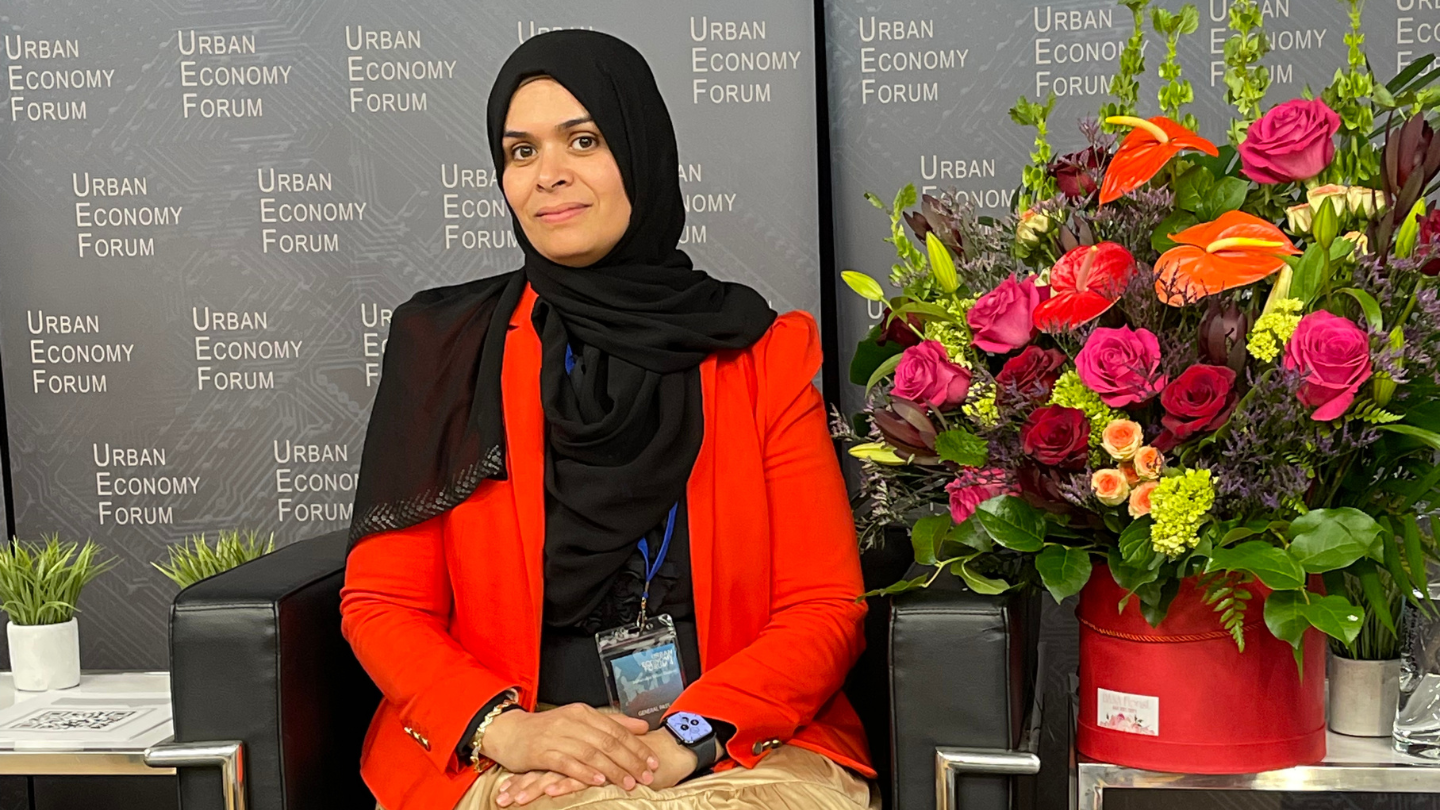 Rabia Alsabaie faced many challenges in pursuing her master's degree as an international student, new immigrant, and mother of four children. Her educational journey was not easy.
Despite many hurdles, Alsabaie successfully defended her thesis and graduates this November with a Master of Arts in Adult Education and Community Development. An educator and leader in her community, she hopes to inspire young adults through her thesis.
"I came alone but I'm now leaving with a bunch of sisters who took care of me. They're my neighbours, my friends, my family. Gaining knowledge is not enough - building connections with people is key to education," she said.
Alsabaie was inspired by her late father who turned down a scholarship to study in the United States in 1977 to serve his country in Libya as Mayor until he passed away at 53 years old. It was his work that inspired her to pursue graduate studies in higher education.
Elizabeth Buckner, Assistant Professor in Leadership, Higher and Adult Education at OISE, identified Alsabaie's research as an important scholarly contribution to an extremely under-researched area.
"It is a great joy to see Rabia graduate with her master's degree from OISE. Her passion for education is evident from all who meet her – she is committed to improving young people's lives both in her original home in Libya and now here as a community developer and activist in her new home in Toronto", said
Over the past three years, Alsabaie investigated her thesis on the role of education among youth in communities who were heavily affected by civil conflict and escalating war in Libya. 
"Through her interviews with Libyan youth who attended university, she has identified the role that higher education plays in providing hope for the future and life purpose to young people", said Buckner.
Alsabaie's thesis sheds light on the power of education, the importance of acknowledging her homeland and the struggles youth face to be educated despite facing ongoing political conditions in her country.
"I had to make sure that their voices are heard. The social fabric was broken through the civil war and my responsibility is to educate others through my research especially since there's nothing in academia that addresses this topic," she said.
Her own journey at OISE was a challenging one. As a newcomer to Canada and a mother of four children, she had to adapt living in a new country and navigate graduate school. The lack of community led to feelings of alienation and homesickness that's very common among international students and new immigrants.
In 2021, Alsabaie joined the OISE Mentorship Program and was mentored by Mario Mabrucco, a fellow OISE alumna, who helped her manage workload stressors during graduate school.
"Mario was a wonderful source of support as my mentor who extended his expertise as a graduate student, teacher, and parent. He inspired me to continue my journey every time I felt stuck and helped me overcome many challenges," she said.
"During our year of working together we learned more about each other's families, struggles, backgrounds, and hopes for the future – it was a very moving experience. I was so happy to see her progress with each session, and I truly regret not being able to attend her convocation," said Mabrucco.
Prior to the week of her thesis submission, Alsabaie's husband was diagnosed with a brain tumour. This meant coping with physical, mental, and emotional challenges that were detrimental to her personal well-being and academic success.
Despite this setback, she persevered with her thesis submission with the guidance of Buckner – who went above and beyond to support her as a supervisor.
Jeananne Robertson, OISE's Student Success Counsellor was another individual among others from the Registrar's Office and Student Experience who gave Alsabaie the motivation to push through even though it was impossible to see the light at the end of the tunnel.
She also found her solace through friendships made within the OISE community who believed in her research project and helped navigate the bureaucracy of the school system as a newcomer and an international student.
Since then, Alsabaie has found her new home in Toronto. She is an advocate for her community and continues to instill hope in others through volunteering and community revitalization projects. She is currently the co-chair for Regent Park's Community Building Working Group in Downtown Toronto that was once home to Canada's first and largest public housing project built in 1949.
"I want to create a welcoming space for other mothers, residents and new immigrants from all backgrounds and income levels to find their home in Toronto and hopefully inspire my kids to give back to our community," she said.
She urges other students at OISE to acknowledge challenges and enjoy each moment as a graduate student instead of focusing on the end-outcome.
"You are not alone. There is hope and you will overcome any challenge but it's important to share your story and utilize the numerous student success support services offered at OISE," she said.