​​​​​​​Inspiring OISE's next generation through math research: Meet Dr. Zachary Hawes, one of OISE's newest faculty
September 28, 2022 (Edited: September 28, 2022)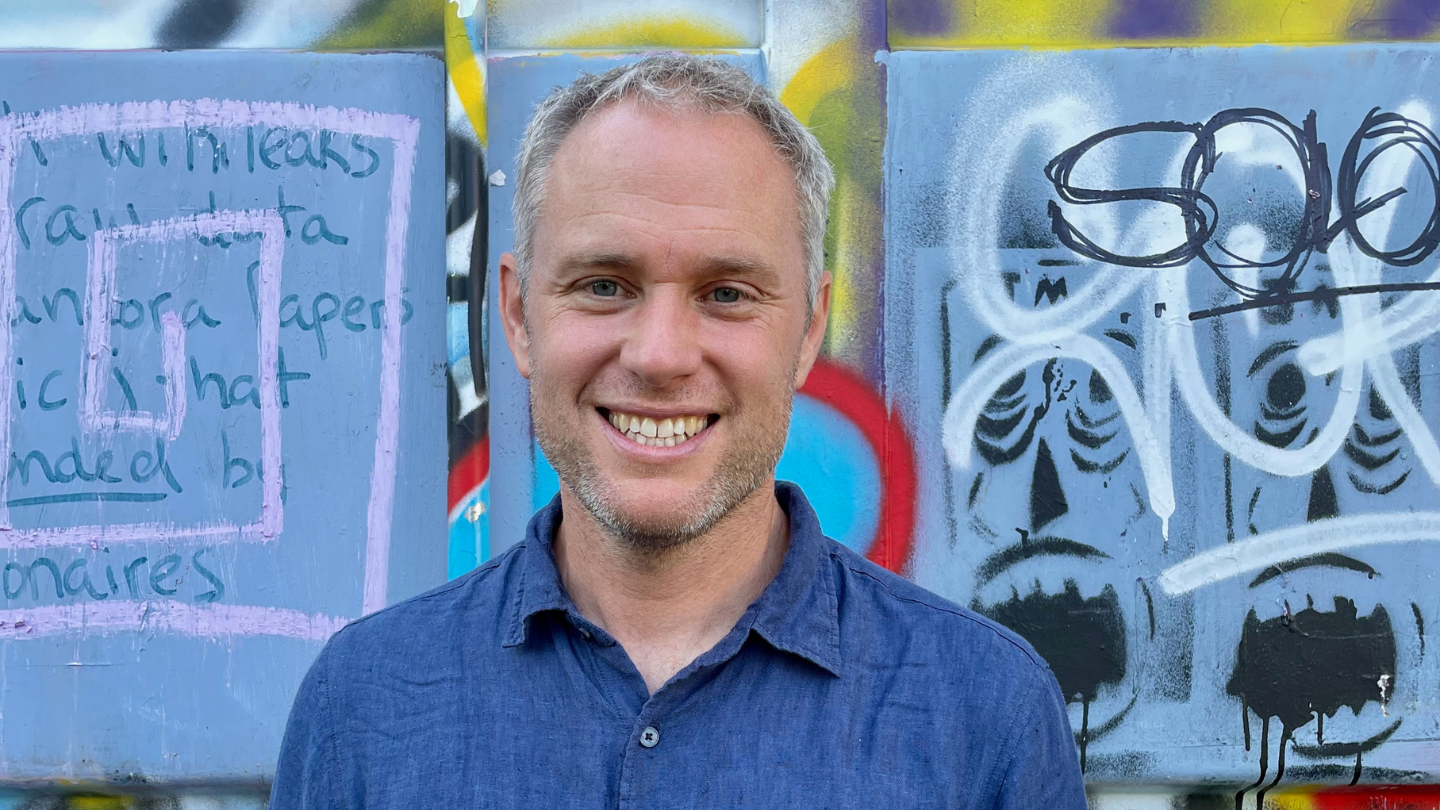 As of Sept. 1, Dr. Zachary Hawes, mathematics education and child study expert began his tenure stream appointment as Assistant Professor in the Department of Applied Psychology and Human Development (APHD) at the Ontario Institute for Studies in Education (OISE).
A graduate of OISE's Master of Arts in Child Study and Education, Dr. Hawes began his career in 2011 as a Research Officer in the Robertson Program for Inquiry-Based Teaching in Mathematics and Science at the Dr. Eric Jackman Institute of Child Study (JICS).  
During his time at the Robertson Program, Dr. Hawes recognized how common it was for students to have negative attitudes towards mathematics, leading to increased anxiety and disengagement in the classroom. But, Dr. Hawes also got to see another side of mathematics. 
"The Robertson program really opened my eyes to what mathematics education can and should be," he said. "I was very fortunate to have mentors like Joan Moss and Bev Caswell, who showed me that the mathematics classroom can be one of joy, engagement, and deep learning – a place where all class members belong and feel that they have something to contribute."
"To see students jump with joy at the prospect of doing mathematics is what really got me interested in mathematics education and is, in many ways, what continues to inspire much of my work." 
In 2019, Dr. Hawes received a PhD in Cognitive, Developmental, and Brain Science from Western University and since then has been a research-focused CLTA faculty member in APHD's MA-CSE program.
"Dr. Zachary Hawes is an exceptional educator who has made significant contribution to the understanding of inquiry-based teaching through the Robertson Program at JICS and OISE," said Professor Normand Labrie, Interim Dean of OISE. "His scholarly and research work has been vital to the development of curriculum in Developmental Psychology, Cognitive Science and Mathematics Education."
To improve the approach of mathematics teaching and learning, he began to explore the cognitive, social and emotional underpinnings of mathematics.
"The dismissal of math is very different from our kind of feelings towards literacy. I think many people aren't made to feel like they belong in the mathematics classroom or connect with the subject, and I want to change that," he said.
Ever since, Dr. Hawes has made numerous contributions to the development of elementary mathematics education. His research into spatial and numerical thinking has led to new insights and understanding of the basic building blocks of mathematics learning.
His research doesn't stop here though.
Dr. Hawes has a long history of working closely with teachers, schools, and school boards to translate and apply his and others' research in the cognitive sciences to the classroom. This work then inspires new research ideas, and the cycle continues, research and practice merge and mutually inform one another.  
"By better understanding how people learn, do, and feel about mathematics, we're in a better position to leverage this knowledge to improve mathematics education – to make it more engaging and accessible for all learners," he said.
Dr. Hawes says he sees this role as an opportunity to build on his research at OISE and contribute to the development of his Mathematical Thinking Lab, which will be a hub for exploring cutting-edge research into mathematical cognition and education.
"I look forward to contributing to research in the APHD program and continuing to build the type of research lab I envision for OISE and the JICS community," he said. "I love showing people that mathematics is everywhere and that through mathematics we can learn to see, appreciate, and engage with the world a little differently."
"Everyone reasons mathematically, we're all math people, but, unfortunately, our current math culture paints a very limited picture of who can and cannot do mathematics. By broadening our conceptualization of what mathematics is and its multi-purposes (it's not just about future job prospects), I hope more people learn to identify with mathematics."
While he was working at JICS, Dr. Hawes began to collaborate with multiple educators in an effort to bring research discoveries into the classroom.
One of many such books is Taking Shape, a collection of 50 different research-based resource for teachers designed to improve spatial thinking in their classrooms. "I'm really proud of this book because I got to see firsthand impact that spatial curriculum has on students," he said.
Janette Pelletier, his early teacher and research supervisor at JICS, fondly remembers working together with Hawes to support families in early literacy, numeracy and working memory.
"Zack's appointment to APHD and the JICS brings full circle the career trajectory of a growing star whose roots are firmly planted here at home," said Pelletier. "After his brilliant PhD thesis work at Western and impressive accumulation of international publications, Zack has returned to OISE where he will inspire and support OISE's next generation of scholars and educators. Congratulations to Zack and to OISE."
His current research focuses on getting people to draw their relationship with math, explore their mathematical experiences, and uncover how math has influenced their life as children, adolescents and now as adults.
"At the end of the day, my research and teaching is about understanding and creating the conditions that allow for people to realize their full mathematical potential," he said.
Hawes has published more than 30 journal articles and book chapters that showcases his extensive knowledge in mathematics learning. In addition to his graduate teaching in the MA-CSE, he has led teacher Professional Development workshops throughout the province and collaborated on technology and research grants from the Ministry of Ontario, the UK, Singapore, and Chile.