Meet Mani Azimzadeh, Social Justice Education MEd, 2019
December 14, 2020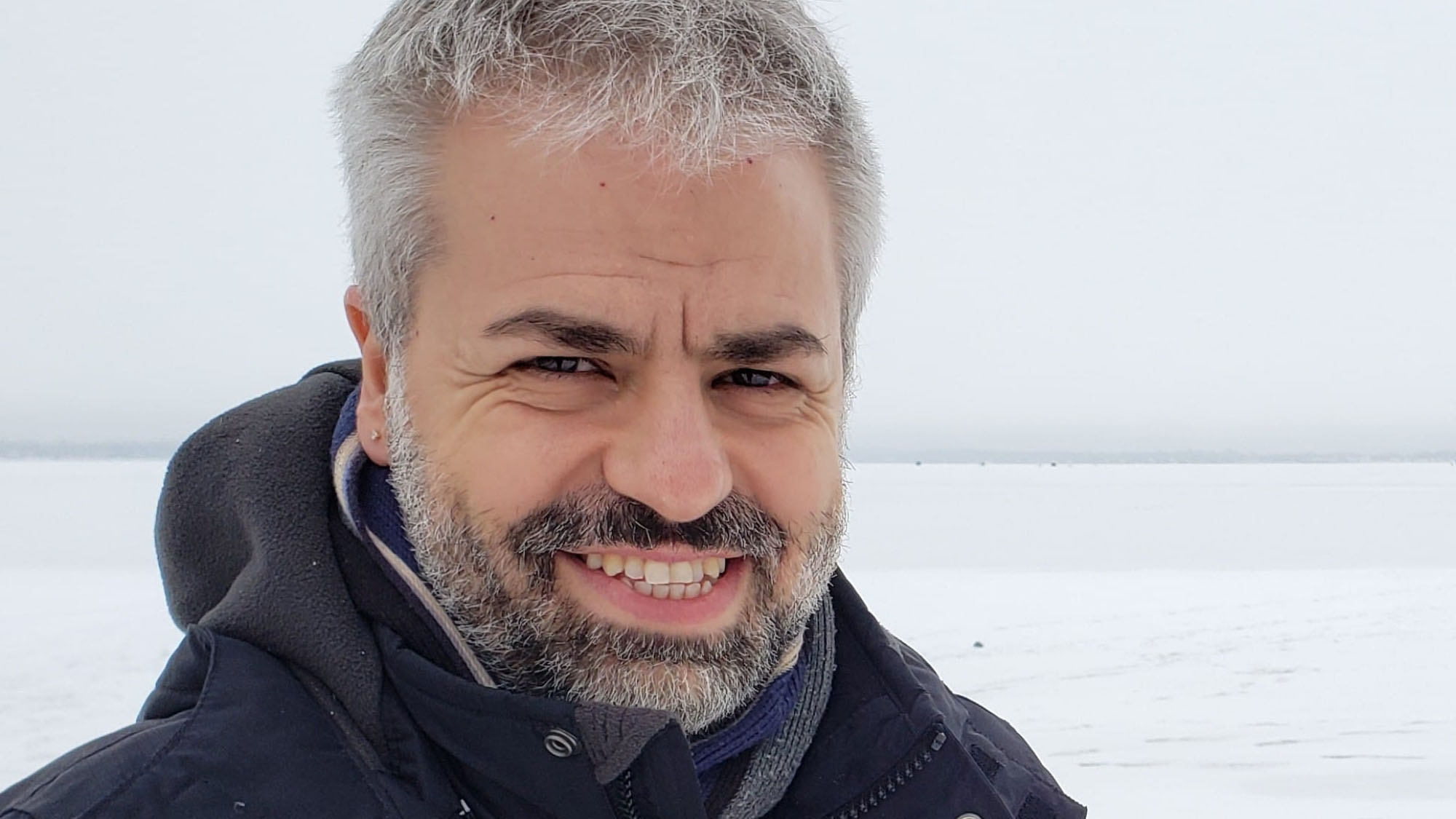 Mani graduated from the Master of Education in Social Justice Education in 2019, with a collaborative specialization in Sexual Diversity Studies. He is well known for his many contributions within classes, but also for his commitment to student life within the Department of Social Justice Education and OISE. Mani presently works in the social work field, as a care worker and counsellor, as well as an educator and course designer. 
What brought Mani to the Department of Social Justice Education?
For Mani, the Master of Education in Social Justice Education was an opportunity to reignite his passion for social sciences and sociology, an interest stemming from his youth. After a long career in engineering in Iran and Australia, and trying out various job options, he sought a change.  
The Department of Social Justice Program was an opportunity to explore his social positioning and lived experiences. The program would allow him to explore and learn about issues that affect him and his communities. His enrolment in the program and collaborative specialization would allow him to deeply investigate the roots of marginalization and oppression.
How was his experience at the Department of Social Justice Education?
Mani describes every instance as a moment of learning—from his experiences in classes, participating in student life, to navigating his time at the University of Toronto. He describes being able to see how theories and concepts in the graduate seminars were applicable to his and other's experiences within the community and in various educational institutions. 
His most valuable learning was being able to identify social constructs, hierarchies in society, and concepts of power (particularly Foucauldian notions of power). He was able to develop a critical understanding of activism—understanding the need to resist and fight against injustices, but also to be reflective and mindful about how oppressive practices and harms can be re/produced within activism. 
Where is Mani now? 
After graduating, Mani entered the social work field as a care worker and counsellor where he is able to apply concerns of social justice into his practices. Further, he works as an educator and course designer, designing social justice public awareness courses in Farsi. Mani is also involved in activism, organizing with others against capitalism, neoliberalism and oppression. 
What advice would he give to potential and present students in the department?
Share as much as you can—your concerns, knowledge and ideas. For Mani, the Department of Social Justice Education was like home and was an important space for him. He encourages others to treat the department as their home and community. To care for one another, but also understand that conflicts can arise within such intellectual spaces. It is important to continue practicing building healthy spaces, so we bring social justice into our own various communities.
You can find Mani Azimzadeh on LinkedIn or read his most recent publication "Living Peripheral, Thinking South: Decolonising Queer Marxism, or, Why Does Queer Marxism need Asia? Part 1" in Invert (co-authored with Ian Liujia Tian, Sabra Rezaei and Vinaya Gopaal).