Multilingualism in Montreal: Meet the 2022 Leithwood Award winner
June 14, 2022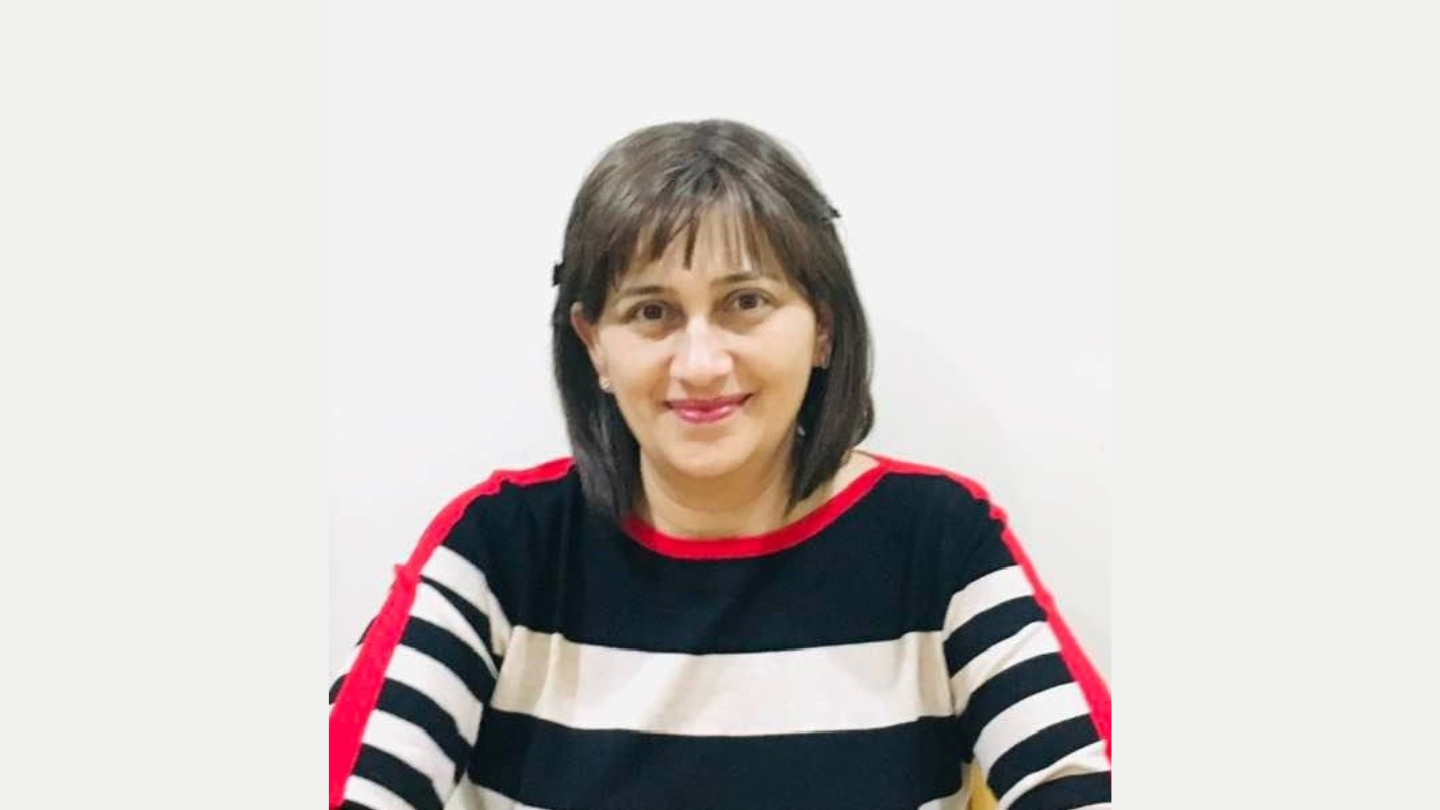 Mona El Samaty went to great lengths to ensure that the research undergirding her award-winning thesis deeply understood the linguistic and cultural realities of Montreal.
In order to better interact with her research participants in the Québécois French accent and local vocabulary, she took part in some intensive French courses in the summers before starting data collection to improve her knowledge of Quebec life and expressions. She knew French already – she learned French in Egypt since kindergarten – but a Canadian government program gave her a chance for more exposure to the Quebec French accent which is an important part of her thesis.
"I took part twice in this program because I wanted to immerse myself in Quebec society to know about the culture, and environment – to be able to better analyze the data," said El Samaty.
"I have always been interested in sociolinguistics and how people use more than one language to interact," she added.
That effort has proved valuable as El Samaty was named the 2022 winner of the Leithwood Award for Outstanding Thesis of the Year for her dissertation "'La langue est la porte d'entrée pour un sentiment d'appartenance': An Investigation of the Complex Relationship Between Language and Sense of Belonging Among Second-Generation Arab Canadian Young Adults in Montreal."
Taking an intersectional perspective and building on a thorough ethnographic approach, her thesis uncovers how family experiences, expectations, and schooling from the elementary to postsecondary level shapes the rapport of young adults to their multiple identities and their sense of belonging and integration in Canadian society.
El Samaty's thesis supervisor, Professor Normand Labrie, nominated her in recognition of her innovative research.
"Mona El Samaty is an exceptional doctoral student who has made a significant contribution to the understanding of the complex relationships of plurilingualism – Arabic, French and English – with identity and sense of belonging among second-generation educated immigrants from Arabic background in Montreal from an intersectionality perspective," said Labrie, the current Interim Dean of OISE.  
The award is presented to one recipient annually in recognition of exceptional, cutting-edge research conducted by an OISE student in the last phase of their work. It was established in 2003 and named in honour of Dr. Kenneth Leithwood, Professor Emeritus in the Department of Leadership, Higher and Adult Education.
"I'd like to congratulate Dr. El Samaty on her thoughtful and in-depth thesis, which is an exceptional example of stimulating and impactful research making an original contribution to literature in education, language, and immigration and inclusion policies," said Professor Michele Peterson-Badali, OISE's Associate Dean, Research, International & Innovation.
Professor Labrie added, "To be bestowed the Leithwood Award is a testament to the growing quality and diversity of scholarly interests among our doctoral students. On behalf of the OISE community, I congratulate Mona El Samaty for the tremendous honour of winning the Leithwood Award.
The relationship between language and a sense of belonging
El Samaty's thesis examines the complex relationships between multiple languages with identity and sense of belonging among second-generation educated immigrants from an Arabic background in Montreal.
"The relationship I found between language and sense of belonging is related to the perception one has of a language or accent, and not of the proficiency level in that language or accent. For example, a participant can have a very low proficiency in Arabic and yet, has a very strong sense of belonging to his heritage country," said El Samaty, who spent nine months in Montreal, conducting qualitative research on key neighbourhoods and interviewing individuals who resided in the target population.
With migration continuing to be a permanent omnipresent phenomenon, and the growing ethnic and linguistic plurality in the province of Quebec, and rest of Canada, El Samaty's thesis has implications for immigration, integration, and social cohesion policies for minorities to feel welcomed in the Canadian society.
"Implementing channels of communication and facilitating interactions for minority and majority young adults would be indispensable for a better understanding – transforming stereotypes, and creating a space that is more inclusive," she said.
Her work also has implications for education systems. For the majority of participants, school played a critical role in the construction of their identity. With this understanding, El Samaty hopes for a call to action and urges schools to acknowledge children's cultural backgrounds,
devise a system of intervention and bullying-prevention and improve best practice in teacher training programs with inclusive discourses, "in order to strengthen students' linguistic and social integration" she says. 
Mona thanks her supervisor, Dr. Normand Labrie, and her thesis committee for their continued support, and also her participants, "without whom this thesis wouldn't have been possible," she affirmed.
El Samaty's award was recognized for her honour during OISE's virtual award ceremony on Apr. 12.