OISE-led Indigenous education research project secures $2.5M in federal funding
June 17, 2020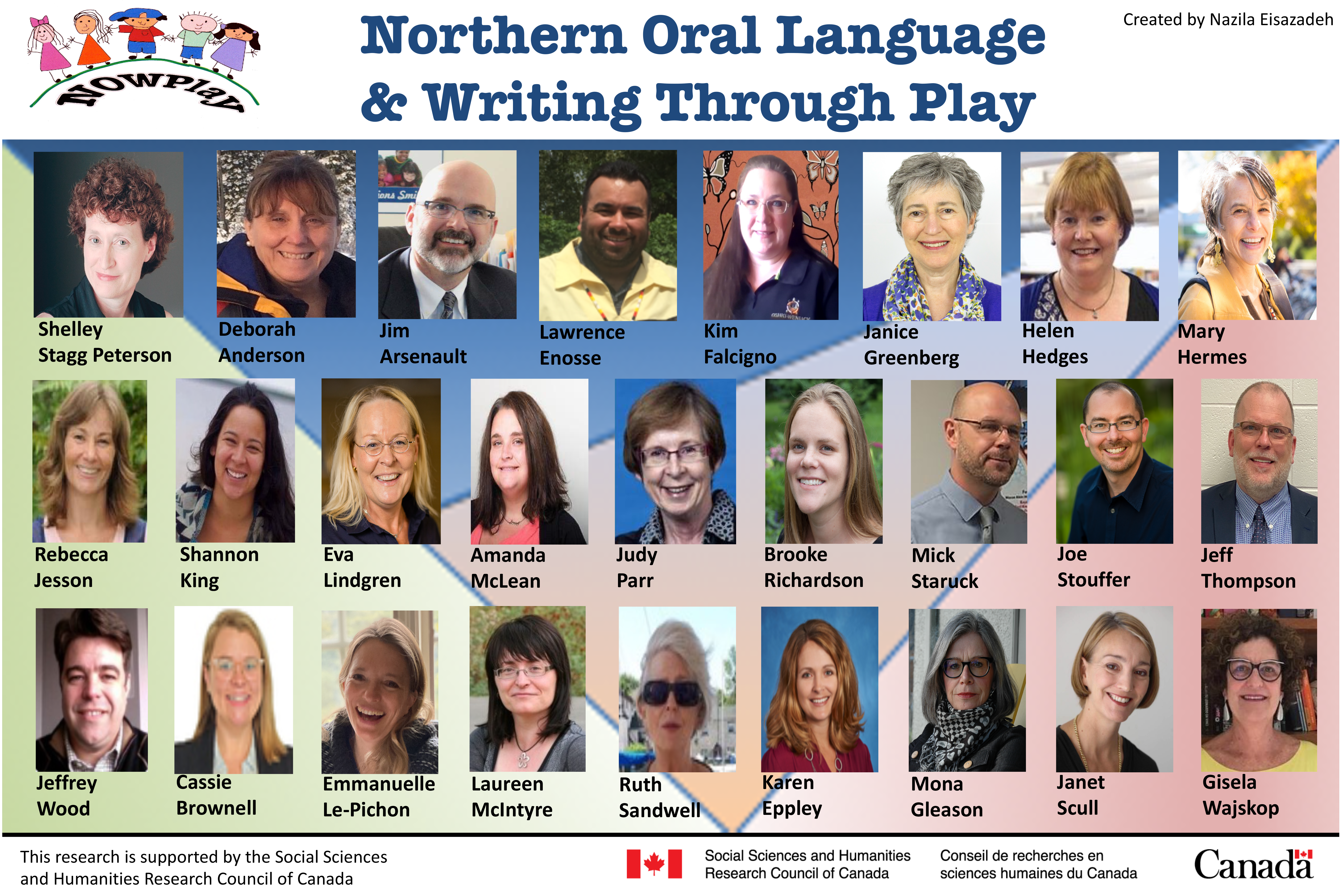 An educational research partnership that supports oral language, Indigenous cultural knowledge and writing development for Indigenous children has, for the second time, been awarded a partnership grant from the Social Sciences and Humanities Research Council (SSHRC).
Led by a team that includes OISE Professor Shelley Stagg Peterson, Northern Oral Language and Writing through Play (NOW Play) was awarded for the full $2.5 million grant they applied for – for seven years of funding.
SSHRC's partnership grants program supports formal partnerships between academic researchers and community partners to advance knowledge and understanding on questions of intellectual, social, economic and cultural significance.
"On behalf of OISE, I send my heartiest congratulations to the NOW Play partners on this second Partnership Grant," said Michele Peterson-Badali, OISE's Associate Dean, Research, International & Innovation.
"The team is doing crucial research that has had – and will continue to have – strong positive impacts in collaboration with Indigenous communities in Ontario, in Canada, and beyond.
"The NOW Play partnership exemplifies OISE's mission to enhance the social, economic, political and cultural well-being of individuals and communities locally, nationally and globally through leadership in teaching, research and advocacy. I wish them continued success in this collaboration with their research and teaching partners."
With a focus on dominant language and literacy practices in younger students, NOW Play was initially created to bridge the gap between northern rural and Indigenous children's literacy and that of their southern urban and non-Indigenous peers. Its aim was to use play-based learning to support young children's oral language and writing. That work aimed to strengthen and sustain research – and to build teaching capacity in northern rural communities.
A $2.8 million partnership grant in 2013 helped birth the partnership, which included OISE, a number of Canadian universities, and northern rural and Indigenous communities in Ontario and Alberta.
The new funding allocation will help NOW Play dive deeper, among other research inquiries, into Indigenous language and cultural practices – in various levels of education and additionally with older students. The project wants to further foster a learning culture that centres and uses Indigenous thinking and learning.
"Northern Indigenous teachers, parents and community members – welcome the opportunity to support children's development of their cultural practices," said Stagg Peterson, a Professor in the Department of Curriculum, Teaching, and Learning.
"Indigenous teachers and community members in the first project talked about knowing their language but not feeling confident in using it. Very few said they would call themselves fluent," she added. "So I think that's where the second project comes in."
Stagg Peterson credits the relationships fostered with educators, families and community caregivers for guiding the team's experience and setting the vision for the "second project."
"An exciting part of research is that new questions are generated and the focus is on the questions and issues of those who are going to be involved," she said.
She's also excited to hear perspectives from, among others, research partners at the University of Auckland in New Zealand and Umeå University in Sweden– to better inform how Canadian settler-colonial relationships can strengthen curriculums and better centre Indigenous thinking in their classrooms.
Ultimately, Stagg Peterson sees NOW Play as having the potential to inform the broader research community about the benefits of collaborative action research – where participants' questions, observations and issues are at the center of the research. "The emphasis is on carrying out research that is going to benefit participating students, teachers and their communities," she says.
NOW Play-led online learning takes place as the coronavirus pandemic continues, but Stagg Peterson can't wait to physically meet with NOW Play partners and friends to get the next chapter rolling.
"It's very exciting to be able to continue to work with everyone from the first project and to build relationships and work with new partners, researchers and Indigenous community members" said Stagg Peterson, a Professor in the Department of Curriculum, Teaching, and Learning.
"I hope that our work together will continue to make a difference in the lives of teachers and children, together with their families and communities."